M?STIC showcases his sensational production skills and brings some epic bass with his first full-length album, HUMAN.
---
If you've been looking for some new tunes to spice up your music library, look no further than the latest from M?STIC. The California native has been on the come up since the release of his 2020 single, "Bloodline," and now, he's here with his first full-length project that establishes his sound and style like never before, the 11-track album HUMAN.
The rising bass star's debut album encapsulates everything you love about bass and trap music while adding unique twists and turns each step of the way. Just when you think you know what to expect from a track, M?STIC throws a curveball and completely alters expectations in the best way. The resulting experience is an unforgettable sonic adventure that will permanently ingrain his name in your mind.
Related: M?STIC spun up a phenomenal mix for our Winter Waveforms series, give that a listen too.
Not following any specific sound or style, M?STIC dances to the beat of his own drum. HUMAN fuses a multitude of different elements of dance music, while consistently keeping things fresh and adding his own spin on these elements. His sheer versatility is something that is hard to come by, making his fantastic production ability one to marvel at. M?STIC puts his skills on full display, showing the bass scene what he's all about and setting the bar for other up-and-coming producers.
Be sure to check out HUMAN on Spotify or your preferred streaming platform, and read on for a deeper dive into the tracks on this fantastic album.
Stream M?STIC – HUMAN on Spotify:
---
"WORTH" gets the party started with vibey beats featuring vocals from 24hrs.
The album's intro track starts us off on a chill note with a guitar-tinged, hip-hop-inspired beat complemented by vocals from 24hrs that provide the perfect entry point into HUMAN. Keeping up with the hip-hop feel, "MEMORIES" melds trap beats with an ethereal future bass flow, resulting in a sunny track that is certain to end up on your summer playlist. These two tracks set the mood of the album perfectly, getting listeners prepped and primed for the more high-energy tunes that come later on the album.
Next up is "HEADACHE" featuring vocals from Jezzabell Doran, whose voice you might recognize from Flume's iconic hit track "Sleepless." Her lyrics and flow mesh effortlessly with the hard-hitting yet vibey beat provided by M?STIC, complete with a futuristic sound design, eclectic instrumentals, and fun vocal chops.
On "SUPERLOVE," the producer enlists Mixed Matches to deliver effervescent vocals over a future bass beat that lays the foundation for the track. At first, it feels like being carried away into an ethereal soundscape – that is, until a massive adrenaline-inducing trap beat comes flooding in, taking the track from 0 to 100. M?STIC takes the energy of HUMAN to a whole different level on this one.
"4EVER" starts off with a sequence of gorgeous strings before switching things up with a Latin-influenced beat featuring Spanish vocals from Jean Aguilera. A personal favorite off the album, this track is everything that HUMAN needed and more. I may be biased, but I believe every album needs a Latin-inspired track like this as it adds a certain flair that is absolutely unmatched.
We reach the second half of the album with the eccentric "UNFAIR" featuring Talia Stewart.
"UNFAIR" is by far the album's most quirky tune, with a glitchy hyper-pop feel that sees M?STIC taking his production skills up a notch. Talia Stewart delivers spunky vocals and unforgiving lyrics about being independent and not letting someone else have control over your life, a sentiment that we can all relate to.
M?STIC gets us in our feels with "HEARTLESS," featuring emotive vocals and lyrics from Melissa Brooks that emphasize the track's sentimental beat. If you're trying to cry, this is most definitely the track you'll want to turn to. Alternatively, get on your dancing shoes and groove out to the next track "STUNNA" featuring OBLUE. This tune has a spectacular rhythm and swing to it that makes for a high point on the album – you'll have it on repeat, no doubt.
The producer goes pedal-to-the-metal on "VIRAL" featuring Codeine Chriss, a heavy-hitting trap banger that necessitates a pair of subwoofers to accompany its massive bassline. As its name suggests, this track has an energy that could definitely make it go "viral." Similarly, you won't want to "SNOOZE" through the next track, which is one of the album's most high-energy tracks. Accompanied by fierce vocals from O'zilla, this track is sure to be heard in sets from trap and hip hop artists across the board.
The album closes out with feel-good vibes on "PARADISE" featuring Rockie Fresh, bringing the album full circle with a chill beat and reggae vibes that are reminiscent of HUMAN's first couple of tracks. The atmosphere of this tune lives up to its name – listen with a fruity drink in hand while laying on the beach for best results.
HUMAN is a blast to listen to from start to finish, and by the end of its runtime, you'll be pining for more of his addictive beats and upbeat vibes. M?STIC has a star power about him that is sure to take the bass scene by storm, so be sure to give this album a listen and keep a lookout for the next release from this up-and-coming producer.
---
M?STIC – HUMAN – Tracklist:
WORTH (ft. 24hrs)
MEMORIES (ft. J Spooks)
HEADACHE (ft. Jezzabell Doran)
SUPERLOVE (ft. Mixed Matches)
4EVER (ft. Jean Aguilera)
UNFAIR (ft. Talia Stewart)
HEARTLESS (ft. Melissa Brooks)
STUNNA (ft. OBLUE)
SNOOZE (ft. O'zilla)
VIRAL (ft. Codeine Chriss)
PARADISE (ft. Rockie Fresh)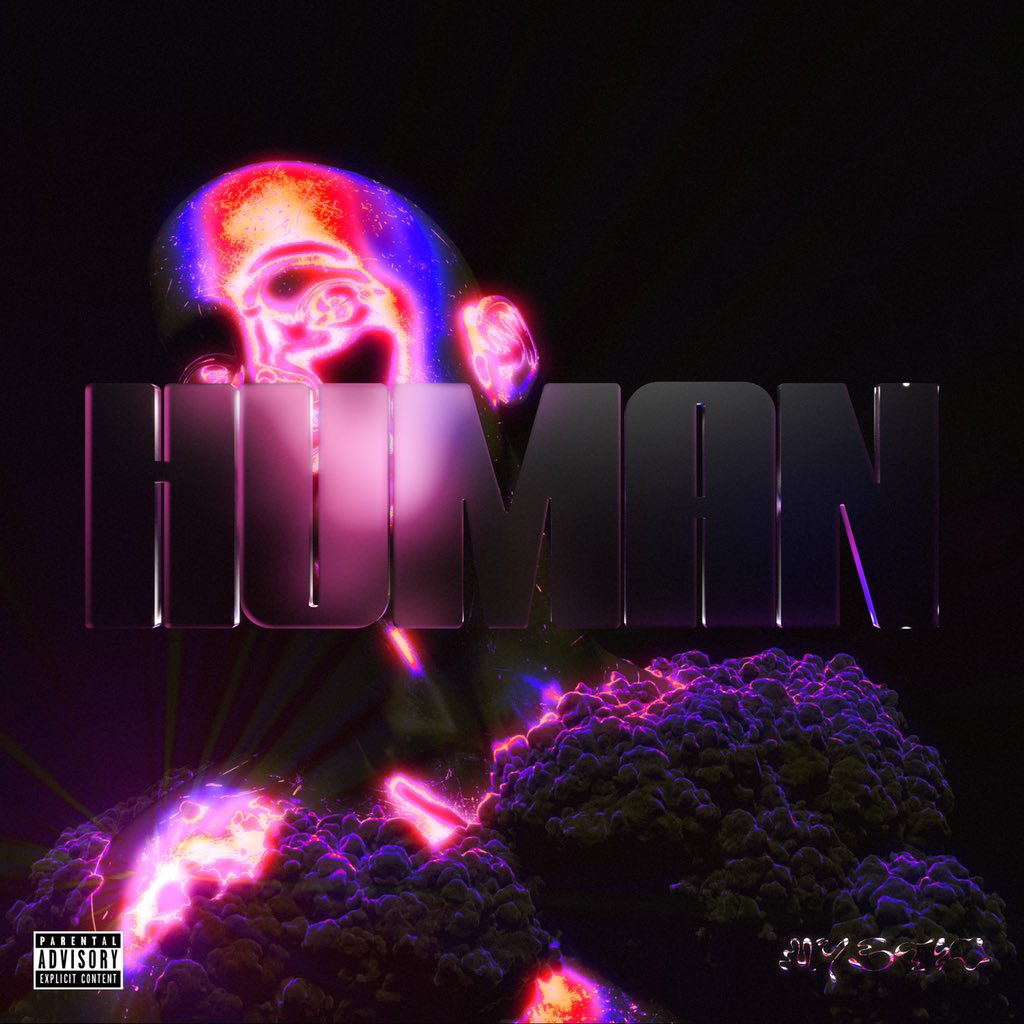 ---
Follow M?STIC on Social Media:
Facebook | Twitter | Instagram | SoundCloud | YouTube