After keeping everyone sane during the wild ride that was 2020, Lane 8 has returned with his Spring 2021 Mixtape in tow to keep us all grooving.
---
Since the onset of the pandemic last year, one of the artists in the dance music scene who continually found new ways to keep everyone's heads on straight was Lane 8. Delivering a number of his own serene releases while also curating those that landed on This Never Happened, his livestream performances and seasonal mixtape series further proved the healing nature of his sound. Now, as we enter the warmer months of the new year, Lane 8 has gifted his fans around the world with the Spring 2021 Mixtape.
Clocking in at nearly three and a half hours, Lane 8 once again puts on a masterclass of how to approach a mix with creative intent and set the perfect vibe for listeners. True to previous editions that focus on his tastemaking abilities, the Spring 2021 Mixtape only features one tune from Lane 8 himself, "Is This Our Earth?" that dropped on Anjunadeep 12 earlier this year. Of course, there might be some hidden gems amidst the flurry of IDs found within it as well, so make sure to keep your ears tuned to those sounds when listening to future releases on This Never Happened.
So which tracks have graced this edition of the spring mixtape? Lane 8 has looked to an array of artists that include everyone from familiar faces like Nora En Pure and Yotto to Maceo Plex and Justin Martin. Even Chris Lake makes an appearance in the mixtape with his take on Miane's "Who Are You?" to kick up the house vibes a notch. Those artists two of This Never Happened's finest as well with Lane 8 featuring recent releases from Le Youth and Sultan + Shepard finding a home within the mix multiple times.
Lane 8's Spring 2021 Mixtape is out now on SoundCloud and YouTube. Take a listen, check out the tracklist below, and let us know which tunes you can't get enough of in the comments!
Stream Lane 8 – Spring 2021 Mixtape on SoundCloud:
---
Lane 8 – Spring 2021 Mixtape – Tracklist:
ID – ID
Frankey & Sandrino – Xrain [MULE MUSIQ]
ID – ID
ID – ID
Paul Angelo & Don Argento – Dioptra [CLUBSONICA]
ID – ID
Faithless ft. Nathan Ball & Caleb Femi – I Need Someone (Yotto Remix) [BMG]
Nora En Pure – Cognitive Fadings [ENORMOUS TUNES]
West Of The Sun – Shimmer [NEOFUTURE]
Sascha Braemer – Goiya [VIVRANT]
ID – ID
Sultan + Shepard – Hold Me Closer [THIS NEVER HAPPENED]
1N1S – Dopamine (Kiko Remix)
Calibre – Wrong
Justin Martin – Hope [WHAT TO DO]
Miane – Who Are You? (Chris Lake Remix) [BLACK BOOK]
Lane 8 – Is This Our Earth? [ANJUNADEEP]
Mia Mendi & Oibaf & Wallen – Immortali [BLINDFOLD]
Emilee – Rodeo (Maya Jane Coles Remix) [SELF RELEASED]
Luca Guerrieri – Timeless [DOUBLE VISION STUDIO]
Paul Thomas & Fuenka – Yin [FSOE UV]
Sultan + Shepard ft. Fractures – All That Remains [THIS NEVER HAPPENED]
Le Youth – Colour [THIS NEVER HAPPENED]
Ben Böhmer & Tinlicker – Voodoo [ANJUNADEEP]
Undefined – Nifs (Gil Zambrano Remix) [IMMERSED]
ID – ID
Grigoré – Island Sakhalin
Diplo ft. Rhye – MMXX – XII (Kölsch Remix) [HIGHER GROUND]
Silky Sunday ft. Snoux – Whole World (Frankey & Sandrino Remix) [REBIRTH]
Grum – Blackhole (Nick Hayes Remix) [DEEP STATE]
Le Youth – Goodbye [THIS NEVER HAPPENED]
Chromatics – Shadow (Maceo Plex Remix) [ITALIANS DO IT BETTER]
Spada – Euphoria [ANJUNABEATS]
Tagavaka – Until The Lights Fades [APEX FACTION]
Borneo – Trying [HOMMAGE]
EMBRZ – Moving With U
ID – ID
Colyn ft. Maurits Colijn – Bridges In The Sky [ROSE AVENUE]
Pavel Khvaleev & Miss Monique – Rider [BLACK HOLE]
Starkato & Intaktogene – Seraph [SILQ MUSIQ]
Pantheon – Together [INTERFONIC]
ID – ID
ID – ID
Bob Moses – The Blame (Helsloot Remix) [DOMINO]
Nora En Pure – Monsoon [ENORMOUS TUNES]
ID – ID
ID – ID
Tunnelvisions – Mirrored Identities [ATOMNATION]
Bebetta & HRRSN – Lonely Planet Boy [EATING PEOPLE]
Hidden Empire – Lost Spirits [STIL VOR TALENT]
ID – ID
Hidden Empire – Indio [STIL VOR TALENT]
Michael Cassette – Shadows Movement (16BL Universal Disco Mix) [ANJUNADEEP]
OCULA – ID
Sultan + Shepard ft. The Cut – White Lies [THIS NEVER HAPPENED]

Tracklist courtesy of 1001Tracklists.com.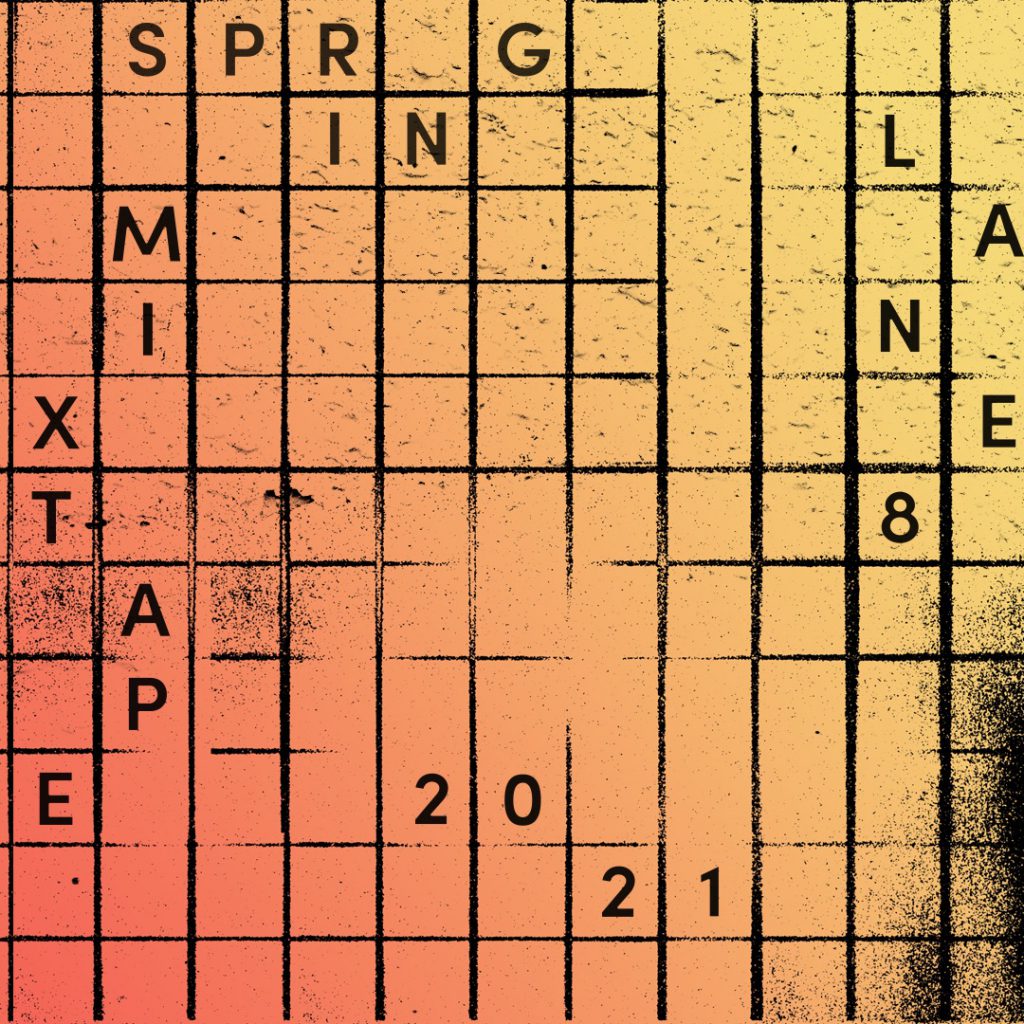 ---
Follow Lane 8 on Social Media:
Website | Facebook | Twitter | Instagram | SoundCloud | YouTube