Coming off the release of his sophomore album Getting Better, KRANE stopped by to chat about his production process, sample packs, and more.
---
KRANE has been delivering everything from heavy trap heaters to sultry, uplifting future bass tunes since first breaking onto the scene. This Bay Area native's production techniques and overall sound are uniquely his, and when paired with his appearances at festivals like Coachella, Electric Forest, Electric Zoo, and more, there's little doubt as to why he's become a fan favorite over the years.
One look at KRANE's discography only furthers the notion that listeners would be hard-pressed to find something they couldn't bob their heads to while listening. His previous album, Fallout, landed in 2017 and brought forth tracks like "Hollow" with Slumberjack, "Next World" with Quix, and "Nobody But You." The following year he dropped his SESSIONS Vol. 2 EP, which saw KRANE link up with a community of producers to collaborate on tunes together.
Now, after a brief hiatus, KRANE is back and better than ever with his latest album to land on Dim Mak, Getting Better. This seven-track release is oozing with playability and puts his distinctive sound on full display. Featuring previously released tunes that include "Tell Me Why" with Malika, "Only One" with B. Lewis, and "All Again" with Boombox Cartel, it's impossible to not get lost within the soundscapes he's created.
After sitting down with KRANE following the release of Fallout back in 2018, we knew we had to link up with him after his latest album surfaced. So listen to Getting Better on Spotify or your preferred platform, and read on to dive into his production techniques, coveted Splice sample packs, his favorite food in his hometown of Oakland, CA, and more!
Stream KRANE – Getting Better on Spotify:
---
Hey KRANE, thanks for chatting with us! Let's talk about your latest album, Getting Better, which was released recently on Dim Mak. How did this release come about and what was the production process like for it? 
Thanks to you as well! This album came together rather organically. Some of the ideas had been floating around my hard drive or my mind for some years, others were newer. But the concept of coalescing this sound into a full project was really something I wanted to do this last year, given everything going on in the world and my life. 
There are some phenomenal collaborations on the album – one of my favorites being "All Again" with Boombox Cartel because the track evokes so much emotion when listening to it. Did you both seek out to create a track that dug into the emotions so deep, or did it simply come about in the music creation process?
Boombox and I didn't have any preconceived ideas of what we wanted to make. I think we were both in a place though where we wanted to do something unexpected, and not what (probably) our fans would predict, like a trap record… though we still talk about doing one. We fell in love with the song writing, and the production evolved naturally. Working with BBC is one of those collaboration experiences where we were naturally in sync, and understood each other's way of song creating. 
Getting Better marks the end of a brief hiatus from releases for you and it couldn't come at a better time for listeners with everything we have endured in the past year. Did you have this same feeling when beginning to work on the EP? 
It was a natural outgrowth of both wanting to take a hiatus from club/heavier songs, and 2020 being a fitting time to do so. I tried not to over think it and just trust the direction I felt pulled toward.
Over the years, your sample packs have become a hot commodity on Splice. What's the feeling like when you are listening to a random song, but can pick out where they have used elements from your sample packs? 
It's pretty gratifying to hear my samples out in the wild. To think in some small way my production had shifted production trends beyond my genre especially, even if just a little snare drum.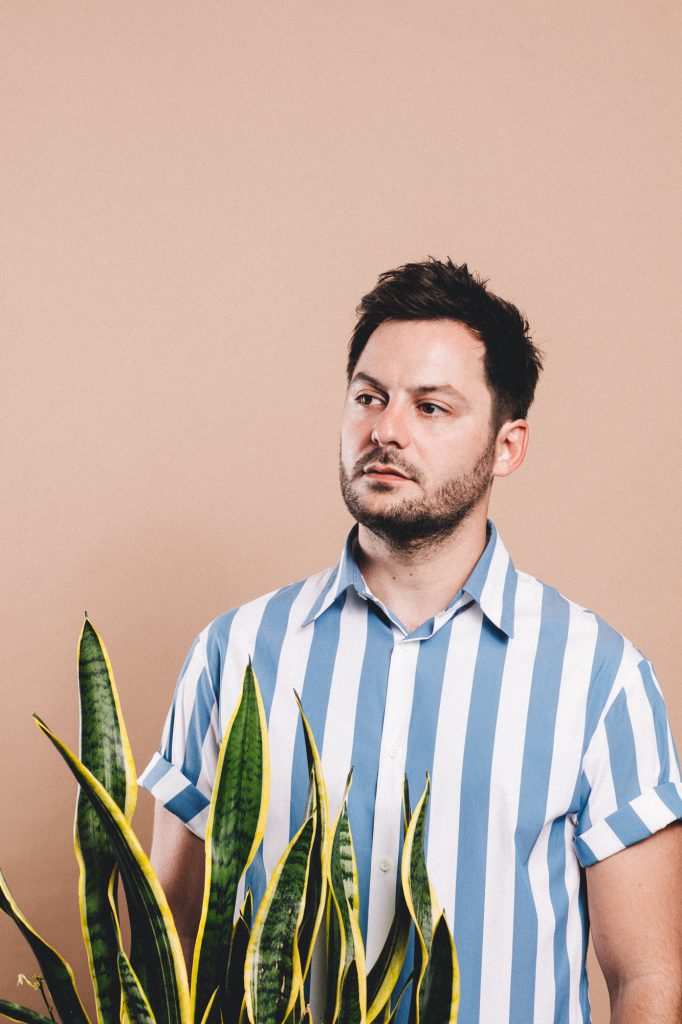 Aside from the pandemic happening, what has been the biggest struggle that you have faced so far as an artist, and how did you overcome it? 
That's tough to say. Even my biggest struggles seem small when I take a step back and appreciate that my career is music-making, a career prior to discovering producing electronic music, I never thought was really possible. That being said, recovering from over touring and burning out on the road has taught me about some of my limits. 
With a fresh start upon us with the new year and with Getting Better out, what are some additional goals you'd like to achieve in 2021? 
Surprise listeners with my releases, find ways to give back to the community of producers and my fans who've gotten me this far, learn the drums… just thought of these now, I don't usually set goals. 
Your home town of Oakland is full of delicious places to eat. You can also find every single cuisine type out there. What are your favorite spots to eat out there? 
Too many to name… Recently Hot Boys, and taco trucks in Fruitvale. 
Outside of the music, what do you enjoy doing in your free time? Have you picked up any new hobbies? 
Cooking and learning new recipes is my go to hobby. I learned to fish this year too and there's some great spots in the bay.
---
Connec with KRANE on Social Media:
Facebook | Twitter | Instagram | SoundCloud