Contra Scandal highlights his impressive skills as a violinist and producer on "Full Circle," a single off his forthcoming album.
---
Contra Scandal is an artist who pushes boundaries in the scene, intertwining his impressive ability to play the violin with forward-thinking production techniques. Releases like "Closely" and his Resonantia EP perfectly highlight his eclectic and hypnotic sound that take listeners on an incredible journey of the mind, body, and soul. While the pandemic put a stop to blessing fans with his sets, that didn't stop him from creating new sounds.
Over the last six months, Contra Scandal has put in work in the studio for his debut album Full Circle, which is set to release on Gravitas Recordings on March 12. The album highlights different aspects and times of his life, and we were lucky enough to get a sneak peek at the title track ahead of its drop.
"Full Circle" is a vibrant and unique track that mixes a multitude of sounds together in harmony. The track starts off slow, easing listeners in with hypnotic vocals and Contra Scandal's signature violin skills. This tune feels like an adventure through perilous hills and dark, lush forests as it fills the ears with deep low ends and scrunchy bass. Then, he adds in wavey wobbles that give the track a little something extra before pulling everything back and dropping in a loud dubstep screech.
It's impossible to not float along for the next part of the journey with violin strings guiding the way. Even as a wall of deep bass becomes intertwined with the track as it comes to a close that feeling of serenity sets the ambiance, and the sweet sounds of this tune will continue to ring in the ears for some time to come.
Sit back, open your mind and let Contra Scandal take you on a colorful journey of sound. Don't forget to pre-order the album now on his Bandcamp ahead of its full release on Friday!
Stream Contra Scandal – Full Circle on SoundCloud:
---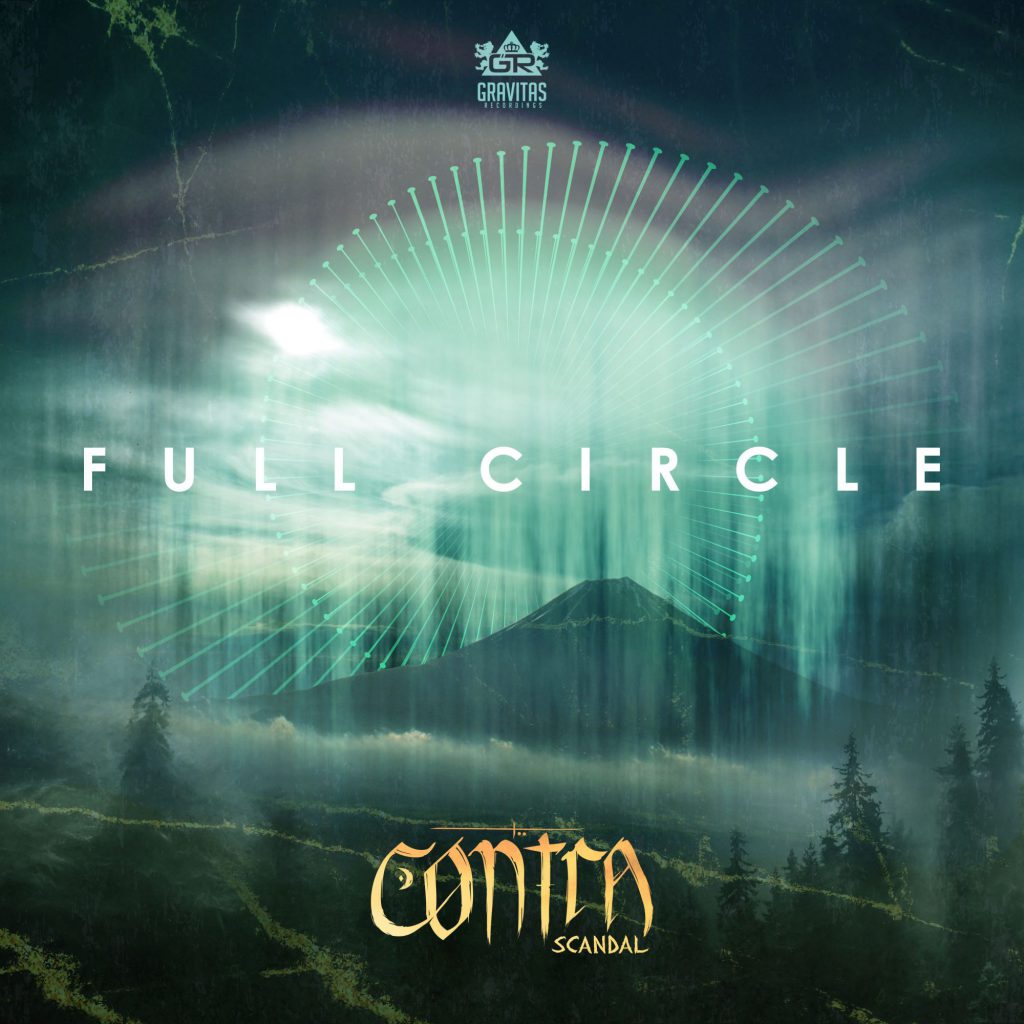 ---
Follow Contra Scandal on Social Media:
Facebook | Twitter | Instagram | SoundCloud | YouTube