Spring Street, Jeff Ozmits, and BlindSpider will be taking the stage during Graydient Collective's Gallery Sessions series in March!
---
Since its first edition in 2020, the Gallery Sessions series has become a home for forward-thinking artists to flex their creative muscles on Sundays. Julian Gray and the Graydient Collective crew have set off on a mission to highlight artists that make up the next wave of the dance music scene, and each passing edition has been better than the last.
February featured a number of stunners and March will continue that trend in full with its own flurry of sets for fans to enjoy. On Sunday, March 7, Spring Street will take over the Gallery Sessions series with a guest DJ set that fans of melodic soundscapes simply shouldn't miss. March 14 will see Chicago's own Jeff Ozmits take the reins to guide viewers to a bliss-like state as they soak in his stunning trance and progressive soundscapes he creates.
Related: Did you miss out on past editions of the Gallery Sessions series? Head over to Graydient Collective's YouTube channel to dive into the archived performances.
Shaking things up mid-month on March 21, Graydient Collective will highlight the visual arts side of the spectrum. Eric Walker, Ezra Messer, and Sam Walker will be showcased during the stream with castings and paint pours taking place, backed by some serene tunes of course. Then, BlindSpider will return to the stage on March 28 to close out the month in style with another set that is sure to be one that's immersive and packed full of amazing tunes.
Make sure to follow Graydient Collective on Facebook and Twitch so you know the moment they go live, watch each episode below, and stay tuned for more from this fantastic group of artists in 2021!
Tune in to Graydient Collective's Gallery Sessions series on Twitch:
---
Graydient Sessions – March 2021 Schedule: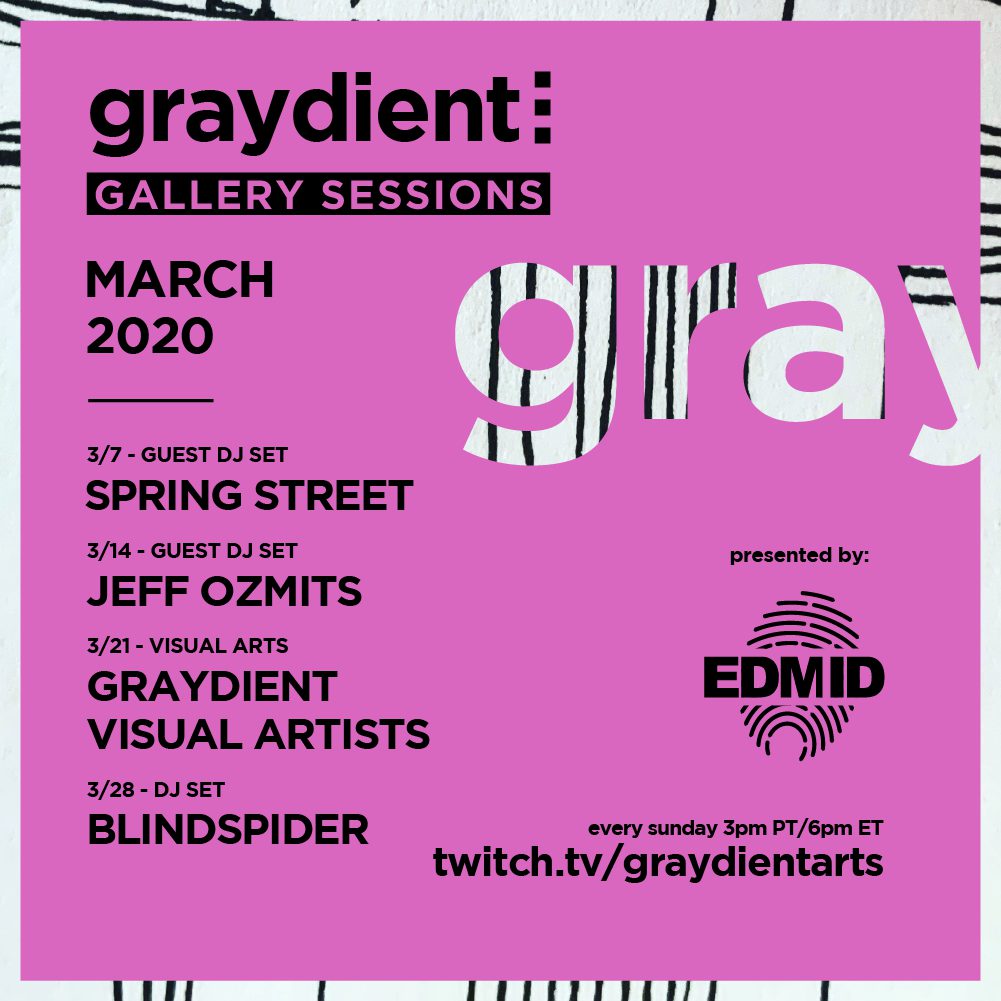 ---
Follow Graydient Collective on Social Media:
Website | Facebook | Twitter | Instagram | SoundCloud | YouTube | Twitch