Jeff Ozmits, one of this year's hottest trance artists, shows his tastemaking skills with the From the Record Bag: Chicago compilation on Nueva Records.
---
Over the years, Nueva Recordings has showcased some of the best in progressive trance and house including artists like Delusive, Skyshock, and Paul Sawyer. Their compilations series, From The Record Bag, allows for artists from places like Dubai, Amsterdam, and more get the opportunity to mix together a number of tracks to show off their skills. Now, the latest edition of the series has been released and From The Record Bag: Chicago sees Jeff Ozmits take the reins to blow listeners away.
Featured as one of our trance artists to watch this year, Jeff Ozmits is a force to be reckoned with both in the studio and behind the decks. This Chicago-based progressive trance artist has been known for his passion for music writing, creating captivating melodies, heavy basslines, and catchy beats. In this incredibly mixed compilation, he has hand-selected 13 fantastic tracks and weaves them together masterfully to create an unmatched, full-bodied compilation album.
The compilation starts off with deep house vibes, leads into more trancey sounds, and ends on a great energetic note. Though all the tracks on here make for a great album, there were some that were particularly outstanding to us. Jeff Ozmits' own track "Mercy" with Lee Coulson and Kristin King provides an incredibly groovy vocal that we could really vibe with. Mind Of One's "Impulse" has an insane bassline and a great melody, and Chicago-based Bedroom Logic's "Break Me" breathes a bit of euphoria into the mix.
Through and through, this compilation is a great listen and a fantastic way for anyone to get hooked on the artists on Nueva Recordings. Jeff Ozmits has done a great job of showcasing the best in Nueva right now, and we can't wait to see what's next for all of these artists. Listen to From The Record Bag: Chicago below or on your favorite platform!
Stream Jeff Ozmits – From the Record Bag: Chicago on Spotify:
---
Jeff Ozmits – From the Record Bag: Chicago – Tracklist:
Will Vance – Edge of Youth (Original Mix)
Entel – Dream State (Original Mix)
Black Wands – Exhale (Original Mix)
Jeff Ozmits – Over & Above (Original Mix)
Jeff Ozmits & Lee Coulson Feat. Kristin King – Mercy (Original Mix)
Ollie Oxenfree – The Secret Weapon (Original Mix)
Mind of One – Impulse (Original Mix)
Discognition – New To You (Original Mix)
Paul Sawyer – Perseus (Original Mix)
Marway – Out of Phase (Jeff Ozmits Remix)
Astony – Backdraft (Original Mix)
Solewaas – Moloko Vellocet (Original Mix)
Bedroom Logic – Break Me (Original Mix)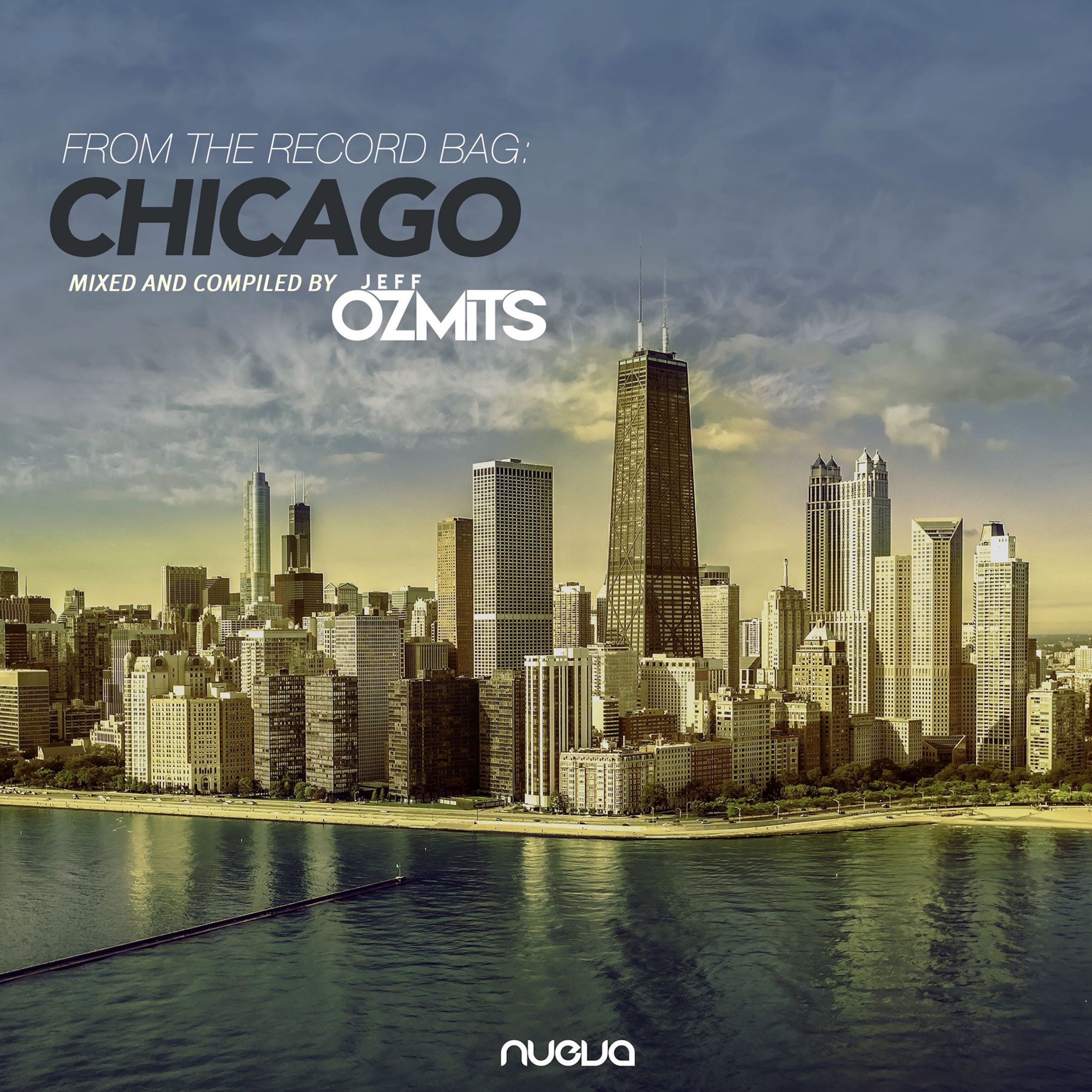 ---
Follow Jeff Ozmits on Social Media:
Facebook | Twitter | Instagram | SoundCloud | Spotify | Twitch
Follow Nueva on Social Media:
Facebook | Twitter | Instagram | SoundCloud | Spotify | Beatport