As Redux Saints continues to build the Deep Tech Los Angeles empire, he swung by to share his backstory and plans for the future.
---
The Chicago-born DJ and producer Jason Miller, better known as Redux Saints or Placebo eFx, found his true home in late 2015 in Downtown Los Angeles. Developing his skills both in the studio and behind the decks over the years, he further honed his craft by studying at ICON Collective while also graduating from the Toolroom Academy. More recently, he began cultivating tech house beats that hit hard with his imprint, Deep Tech Los Angeles Records, which has seen a number of stunning releases surface as of late.
As the pandemic slowed live events to a standstill, artists like Redux Saints have worked diligently to keep the vibes rolling strong. Last year saw him deliver tracks such as "Stay Home!" to help everyone dance their worries away, while he also hosted livestreams including the Deep Tech Loft Party hosted at DTLA Records headquarters.
Now, with the new year in full swing, Redux Saints released fresh beats including "Higher" and "Break Yourself" as a way to pump up the hope and energy of our anticipation to dance in our favorite places shortly when it is safe to do so. Looking to gain more insight on this dynamic member of the scene, we jumped at the opportunity to chat with him and dive into his label, artist aliases, and more. So listen to his exclusive guest mix below and read on for the conversation!
Stream EDMID Guest Mix 161 || Redux Saints on SoundCloud:
---
Thank you for the opportunity to chat about your talents as Redux Saints, Placebo eFx, and head of electrifying label Deep Tech Los Angeles (DTLA Records). Before we dive into details of all the music you've been creating, can you tell us about what set the spark for your journey as an artist?
Music has always been where I tap into my emotions. The way music touches me is what I would like to do for others.
Two of my all-time favorite things to do are to hang out in DTLA and attend underground shows in the city (when it's safe to do so, of course.) The city speaks in rhythms but for you, what specifically about the urban landscape of DTLA inspires you the most?
Downtown Los Angeles to me has been one of the last great cities in the USA to be developed. You would think that it has always been this way, but just in the past 20 years, it has come to life. I equate that to the underground scene here in Los Angeles. The scene has always been here but has come to life recently.
As we entered 2021, your track "Higher" was a fitting start with positive energy, and your latest single "Break Yourself" has powerful layers of percussion. What is your creative process like when producing tunes? Do you have a specific workflow in the studio?
I focus a lot of attention on the idea of the track. Specifically, most of my time is spent on the vocal hook to provide identity to the track. Tech House records receive criticism for sounding the same. I think the best way for me to combat that stigma is for the record to have a strong identity that makes the listener remember it.
While some may know you as Redux Saints, others might have seen your alias Placebo eFx floating around as well. In a few words, can you describe the difference between the two projects for you?
Redux Saints is my house moniker where I focus on a groove and vocal hook to provide identity. Placebo eFx is my melodic moniker where I focus on sweeping melodic elements to provide a musical journey. When you produce a specific genre it's a breath of fresh air to move over and do something different. As a youngster my first love was trance, so not only do I get to use my musical talents when producing as Placebo eFx, but I tap into the nostalgia as well.
Switching gears to Deep Tech Los Angeles, what's the story behind the formation of this multi-faceted brand? When did the idea to launch a label and throw shows come about?
The origins of Deep Tech Los Angeles started when I was a label partner with Krafted Music. I developed the brand while I was at Toolroom Academy with Miles Shackleton to be the US/Los Angeles wing of Krafted Music. The primary focus was to tap into the underground sounds of Los Angles through various compilation releases.
At some point, the goals of Krafted Music and myself didn't align so I left Krafted and took the brand with me and created it as its own label with label partner William Tejada. Since then, the mission of Deep Tech Los Angeles Records has expanded to be an international underground house music label.
Last year saw DTLA Records dropped a number of sensational tunes and a few compilations as well including Deep Tech Lockdown Sessions and Deep Tech Miami. Is there anything specific you look for?
In terms of what we look for, I would say we start with the music. Is the production of the track up to the standard we set for all our tracks? Does that track have an identity? Would I play it in one of my sets? We have a demo submission page for tracks on the website.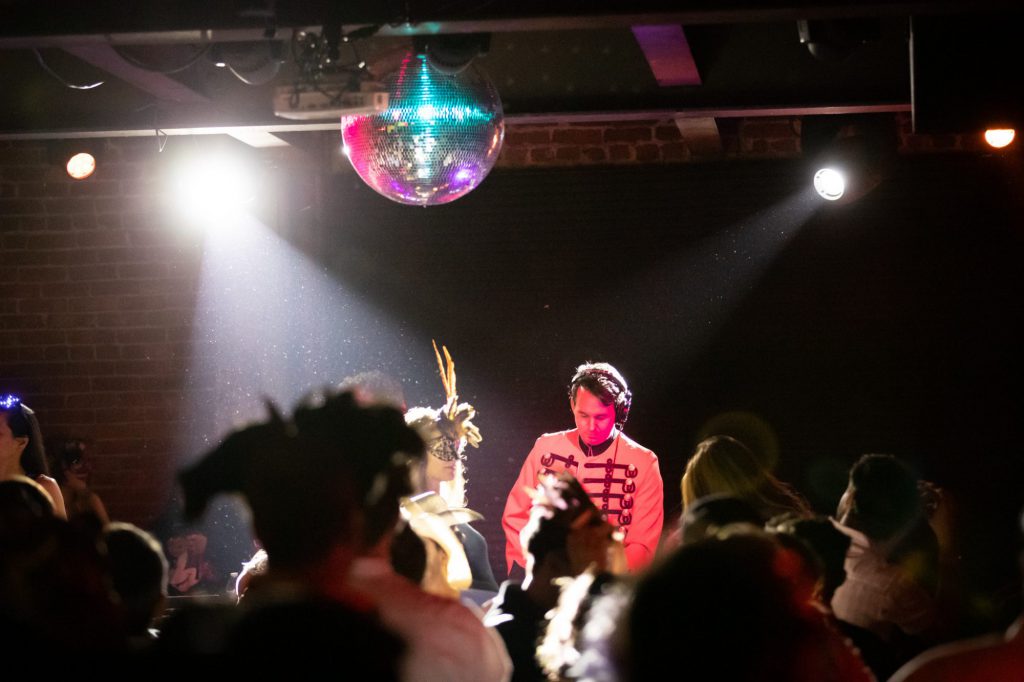 Over the years you've gained some serious knowledge between your own experience as an artist and time spent at Toolroom Academy. Looking back, what was the biggest piece of advice you've received so far in your career that you'd pass on to other aspiring artists?
One thing I really admire about Toolroom has been its ability to function as a business for close to 20 years. I recall one conversation I had with Stuart Knight when I visited Toolroom HQ in Maidstone. I asked him "what is the secret to Toolroom's success?". He flat out said – "Consistency". We have adopted that into how we approach everything at Deep Tech Los Angeles Records.
Looking back on 2020, what was your experience like facing the pandemic head-on? Obviously, no shows could happen, so how did you adjust your own plans to pivot with the changes?
I was literally packed and about to leave for the airport last March for Miami Music Week when we canceled our trip. I had seven gigs booked for that week and was extremely excited about it. Once the gravity of the pandemic set in, we started with our livestream strategy and then started the "Deep Tech Loft Party". That was probably our biggest adjustment. We stayed the course with our releases.
Now that the new year is in full swing, what are some of the goals you have for 2021 and beyond? Are there any plans for livestreams, big releases, or anything else in the coming months?
Big releases forthcoming on Incorrect, Toolroom, Freakin909, and Deep Tech Los Angeles Records. And the start of our residency in Las Vegas and festival news will be coming soon.
---
Follow Redux Saints on Social Media:
Website | Facebook | Twitter | Instagram | SoundCloud