Ace Aura brings massive energy on his latest Circus Records release, "Adrenaline," off his upcoming EP Comatose: Awakening!
---
Ace Aura has made himself a staple in the bass music scene over the past few years with his distinctive style that combines the heaviness of riddim with lighter, more melodic, colorful sounds. As one of our Artists to Watch last year, he released two full EPs on Disciple Round Table and Circus Records along with singles such as "Rise" and "Sum Buddy" with Dr. Ozi. Now, he's continuing to build on his momentum in 2020 with his latest release, Comatose: Awakening,
Officially due out on March 4 via Circus Records, this fresh release is a follow-up to last year's Comatose. Filled to the brim with six remixes from Blosso, Chime and Trinergy, Sharks, Skybreak, Myki, and MIDNIGHT CVLT, it also sees Ace Aura deliver a new tune dubbed "Adrenaline" to energize his fans. And ahead of its full release tomorrow, we've secured an exclusive listen to this vibrant melodic bass tune!
"Adrenaline" kicks off with the sounds of keys rattling and a door being opened and vocals from Ace Aura himself saying "I'm awake." A bouncy melody comes in to get the track revved up as the energy builds. While the drop of the track follows dubstep patterning, Ace Aura invigorates the track further with his own style of synths and accent melodies. The track keeps the fire going into the second drop which adds some spicy changes to the song to amp it up even more.
From there, Ace Aura gives listeners a chance to catch their breath with a beautiful bridge that includes ambient vocals for listeners to get lost in before rolling into the final drop which ends the song in a spectacular way. "Adrenaline" is an enthusiastic track from the rising bass artist that will have you jumping around from start to finish.
Check out "Adrenaline" exclusively on SoundCloud below, stream the rest of the Comatose: Awakening EP on your favorite platform when it drops on March 4, and let us know what you think of the track in the comments!
Stream Ace Aura – Adrenaline on SoundCloud:
---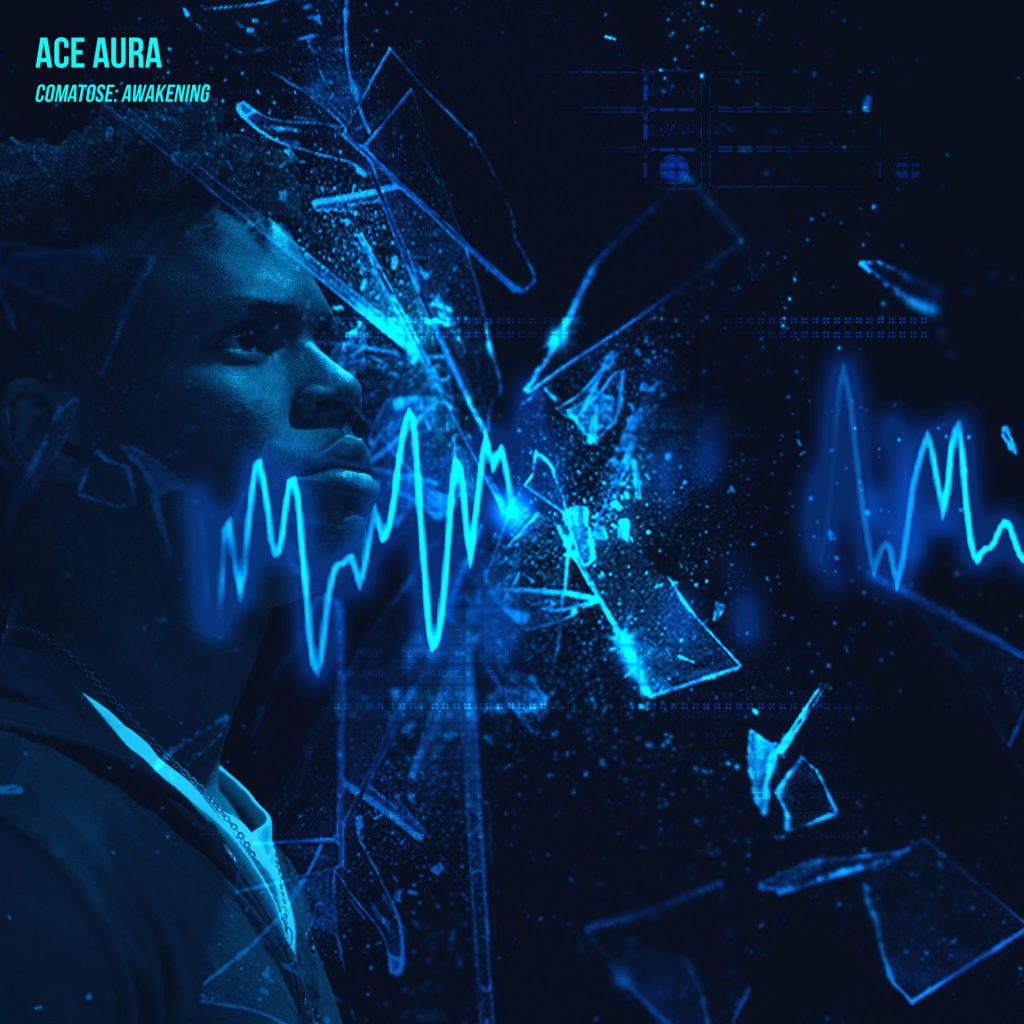 ---
Connect with Ace Aura on Social Media:
Facebook | Twitter | Instagram | SoundCloud | Spotify