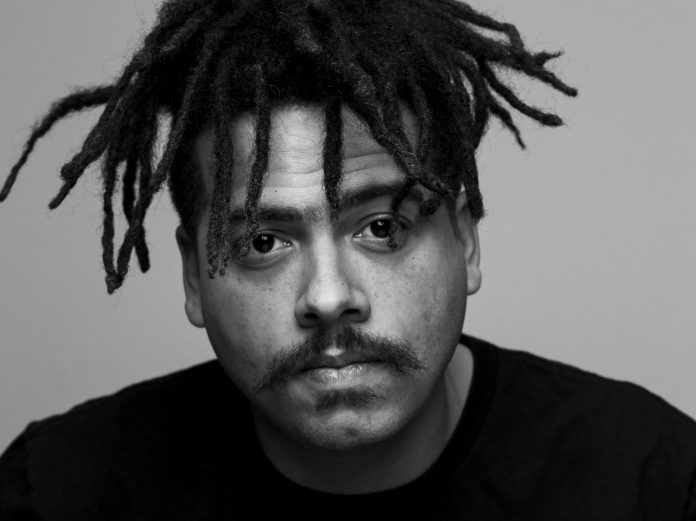 Detroit DJ Seth Troxler will be taking over Beatport's Twitch channel as February's Artist in Residency to celebrate Black History Month.
---
Ever since the pandemic began, Beatport has looked to the virtual realm to bring forth unique artists, label showcases, and charity fundraisers to keep everyone grooving to the beat. Now, to celebrate Black History Month, they've announced their latest Artist in Residency with renowned DJ Seth Troxler taking the reins for a four-week series.
Focused on education, each edition of the series will see special guests join Seth Troxler to discuss and reflect on the history of house and techno. They'll dive into the influences that led to the creation of these genres, the influential artists who drove the scene forward, and the most important records that have been released over the years. And of course, there will be a plethora of DJ sets to immerse yourself in as well.
Kicking off on Monday, February 8 at 6am PT (3pm CET), Seth Troxler will be joined by philosopher, political activist, author, and social critic Dr. Cornel West to discuss the African American origins of house and techno. Also joining in for the first episode are Chicago and New York house legends Ron Trent and Tony Humphries who will reflect on the history of the genres as well.
The second episode will focus on the founders of the house scene with Chicago house music pioneers Paul Johnson and K-Alexi Shelby gracing the show with a conversation about the genre's evolution in the Windy City. Then, the "godmother of house music," Stacey Hotwaxx Hale, and Detroit's Al Ester will join in to share stories about the scene's growth in the Motor City during the third week. Finally, to close out the four-week run, Seth Troxler will set his sights on the future with guests including DJ Holographic, Life on Planets, and Channel Tres to discuss the next wave of house music.
Check out the full set times below, make sure to follow Beatport on Twitch to know the moment it goes live, and let us know where you'll be tuning in from in the comments!
Tune in to Seth Troxler's Artist in Residency Showcase on Twitch:
---
Lineup and Set Times
Please Note: All times are in CET below, so make sure to adjust to your current timezone.
Week 1 – 02/08/21
15:00 – 15:30 Intro Discussion with Seth Troxler, Dr. Cornel West, Tony Humphries, and Ron Trent
15:30 – 17:00 Tony Humphries
17:00 – 18:30 Seth Troxler
18:30 – 20:00 Ron Trent
Week 2 – 02/15/21
15:00 – 15:30 Intro Discussion
15:30 – 17:00 Paul Johnson
17:00 – 18:30 Seth Troxler
18:30 – 20:00 K-Alexi Shelby
Week 3 – 02/22/21
15:00 – 15:30 Intro Discussion
15:30 – 17:00 Stacey Hotwaxx Hale
17:00 – 18:30 Seth Troxler
18:30 – 20:00 Al Ester
Week 4 – 03/01/21
15:00 – 15:30 Intro Discussion
15:30 – 17:00 DJ Holographic
17:00 – 17:15 Life on Planets (live)
17:15 – 19:00 Seth Troxler
18:45 – 19:45 Channel Tres
---
Connect with Beatport on Social Media:
Website | Facebook | Twitter | Instagram | YouTube | Twitch