Rising bass star Versa is back again with The Pit, a collection of four murderously heavy spine-snappers that reinvent dubstep as we know it.
---
The first time I ever heard "Welcome Tune" by Versa, I knew with every fiber of my being that this artist would quickly gain traction within the bass community – and for good reason. Sinister bass stomps, vicious drums, glitchy synth – Versa's evident knack for monstrously large sound design has stolen the hearts and broken the necks of dedicated bassheads everywhere.
With avid support from industry mainstays like DPMO founder FuntCase, Versa is well on his way to building an empire of dark, devious, and deliciously evil dubstep. Following the release of "The Pit," Versa has returned to the label with a four-track EP of the same name, and it's a hell of a ride.
The Pit EP includes the title track as well as three demented tunes never heard before. Featuring a collaboration with MOLEY, a Hungarian bass artist who specializes in aggressive dubstep, this release is already becoming a favorite and will quickly find its way into the hearts of those who love heavy dubstep near and far.
Versa exceeded any and all expectations with every track on The Pit. Check out the EP on your favorite platform and read on for a deeper dive into the tracks!
---
Stream Versa – The Pit EP on Spotify:
---
Versa begins The Pit with "Basics," but don't be fooled by the name – this tune is anything but basic.
The cutting hi-hats slash through guttural mid-bass with crisp precision on "Basics," giving listeners a feeling of trudging through a desolate, demonic wasteland. If you're a fan of stabby, punchy riddim with a menacing feel, this is the song for you.
Up next is the title track, a lethal frenzy of ravaging synths and colossal bass waves clashing with thick drum patterns. This gargantuan tune oozes the rabid energy and spine-chilling sound design that is sought after by aggressive bass-loving bassheads. It's no wonder "The Pit" has seen massive support from several prominent bass heavyweights prior to its official release.
The third song on The Pit is titled "Printer Jam". Similar to Marauda's terrifying synths, "Printer Jam" pulls out all the stops with its choppy scrap metal chords and mammoth-sized hi-hats. If you've ever wondered what your computer would sound like if it were possessed by a dubstep-loving demon, "Printer Jam" is your answer.
Last on The Pit is my personal favorite, "Genesis". Before even listening to this one for the first time, I knew it would be a doozy solely because of MOLEY's contribution. If you're a fan of immensely angry dubstep and haven't heard of MOLEY before, I highly recommend checking out one of his hit tunes, "ABADDON".
Similar in devious ambiance, "Genesis" wraps you in a chokehold with its diabolic fervor. Complete with an ominous slew of grotesque synths and absolutely brutal bass kicks, "Genesis" feels like the sonic incarnate of the Ninth Circle of Hell – and I cannot get enough of it.
---
Versa – The Pit EP – Tracklist:
Basics
The Pit
Printer Jam
Genesis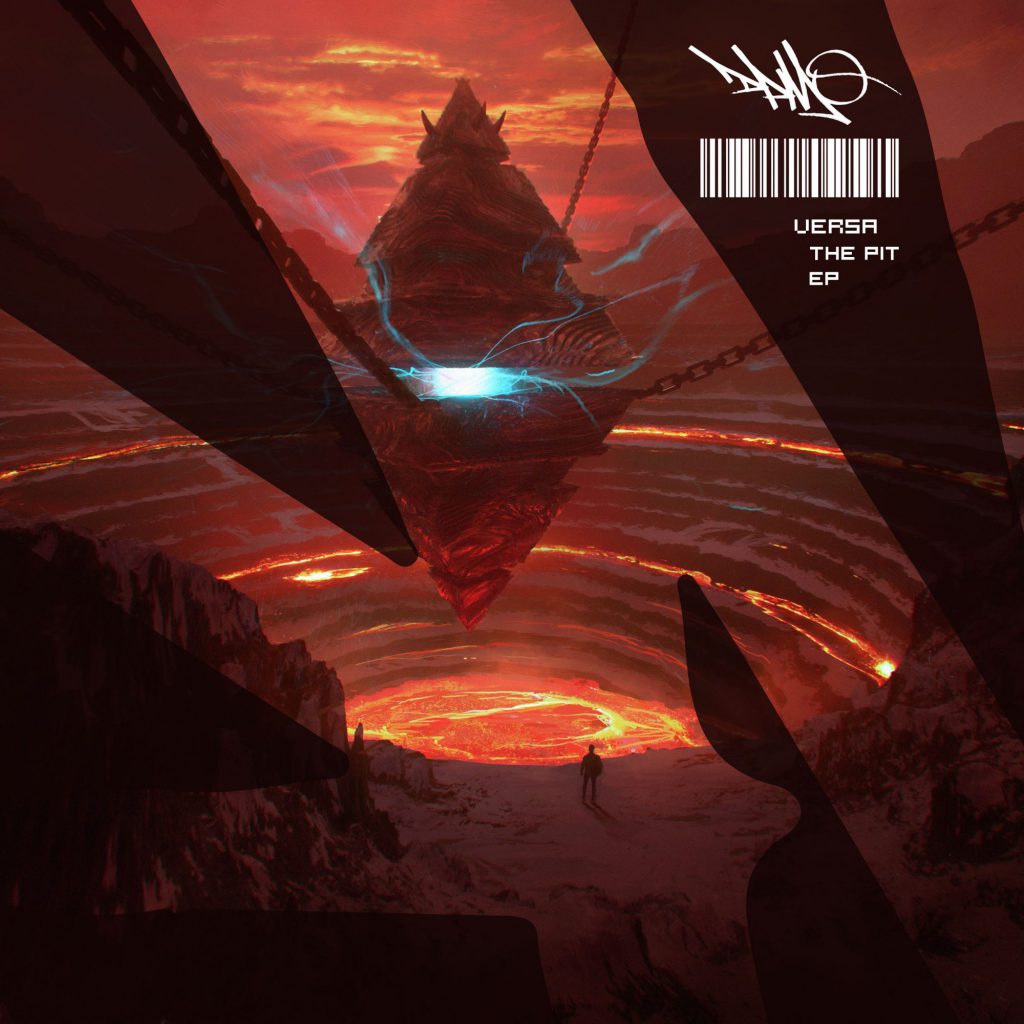 ---
Connect with Versa on Social Media:
Facebook | Twitter | Instagram | SoundCloud