The new year is looking a bit brighter after Porter Robinson delivered the latest single off his forthcoming album Nurture.
---
Last year didn't go the way that anyone expected it to, but some of the bright spots amidst the madness came from Porter Robinson. Not only did he transition his Second Sky festival into a Secret Sky livestream event, but he began releasing singles off his forthcoming album Nurture.
"Get Your Wish," "Something Comforting," and "Mirror" led the charge and filled his fanbase with positive vibes during the uncertain year, and with the promise of Nurture on the horizon many couldn't wait for 2021 to take hold. Now, to help close out the first month of the new year, Porter Robinson has delivered his latest single, "Look At The Sky" and the official date for the album's release.
Out now across all platforms, "Look At The Sky" carries the thematic elements found in the previous singles. A light, airy beat is paired with emotional vocals that really tug at the heartstrings of listeners as they're wrapped in the warm blanket of his sound. Much akin to the prior singles, the track also received a visual component featuring a serene landscape and line art as the lyrics are displayed.
Nurture will be available for listening upon its release on April 23, so mark your calendars for Porterfam! In addition to the digital copy of the album, Porter Robinson has also unveiled that the album will be available on vinyl and CD along with a Nuture art book for those looking to dive deeper into the photos that helped inspire the latest world that he's built.
Stay tuned for more updates on the album by following Porter Robinson on Twitter, check out the lyric video for "Look At The Sky" below or listen on your favorite platform, and pre-save or pre-order Nurture now!
Watch the official lyric video for Porter Robinson's "Look At The Sky" on YouTube:
---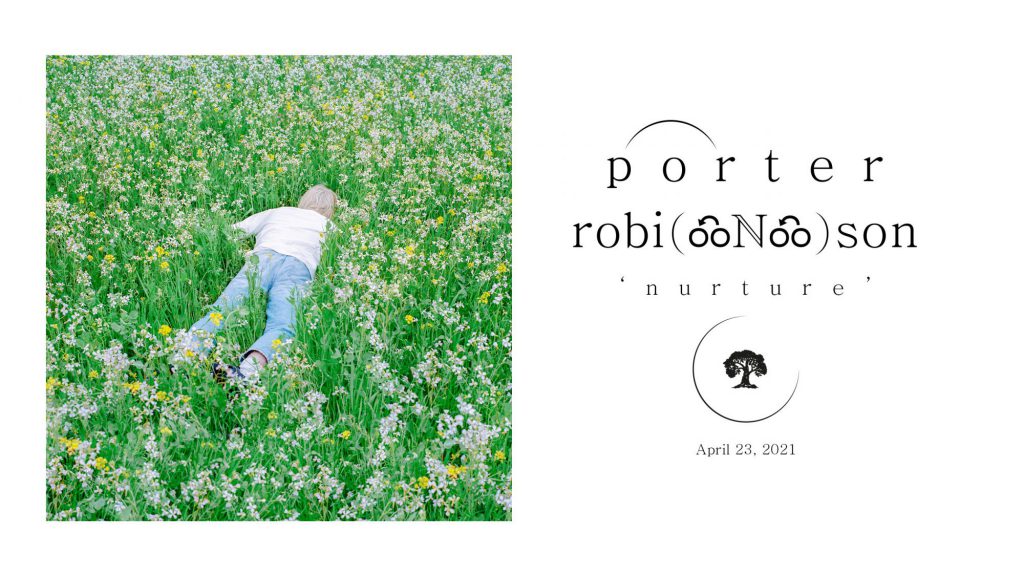 ---
Follow Porter Robinson on Social Media:
Website | Facebook | Twitter | Instagram | SoundCloud | YouTube