After a flurry of releases in 2020, Ucros is moving forward full steam ahead with his latest two tracks, "Ushuaia" and "Mango Terrace."
---
On the hunt for some fresh sounds in the realm of house and techno? Look no further than Sebastian Rodriguez, aka Ucros, to deliver the beats you need. This Miami-based artist has been steadily rising through the ranks of the scene over the past few years with releases that include the Growth and Marin EPs along with tracks like "Be Bold" and "Malu" in 2020.
Now, Ucros is riding the wave of his releases last year into 2021 with the release of Ushuaia / Mango Terrace on Le Youth's PRGRSSN Records. The two tunes featured on this EP see him explore the progressive house realm and take listeners to a bliss-like state within moments of pressing play.
"Ushuaia" leads the journey by giving listeners a welcoming hug as they become immersed in the warm, synth-filled world. It's one of those tunes that's perfect for driving to a distant destination with the sun setting on the horizon. As the sounds begin to get stripped back towards the end, he then takes everyone to the "Mango Terrace" with a hypnotic beat that features just enough energy crashing over your soul to keep your feet moving on any makeshift dancefloor.
Related: Looking to get inside the mind of Ucros? Check out our Artist Spotlight on him to learn more about this rising star in the scene!
Whether you've listened to his previous releases or are discovering his music for the first time as a fan of progressive house, these two tracks are a true delight. We can't wait to see what Ucros brings to speakers in the rest of the year, but we're sure they'll be just as dream-like.
Listen to these two fresh tunes from Ucros on Spotify or your preferred platform, and let us know what you think of them in the comments!
Stream Ucros – Ushuaia / Mango Terrace on Spotify:
---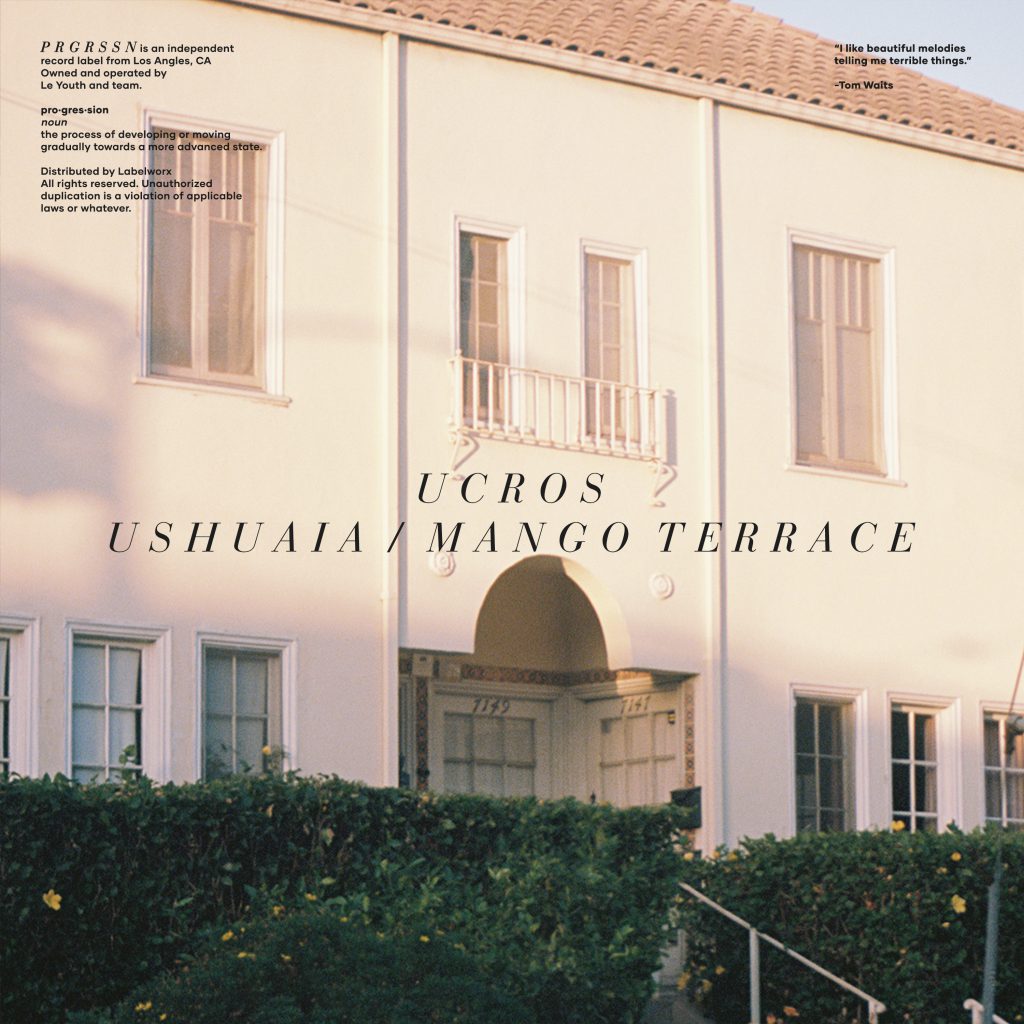 ---
Follow UCROS on Social Media:
Facebook | Twitter | Instagram | SoundCloud