Bass artist TINK is in for the kill with his debut EP, Express & Destroy, which is out now on Headbang Society and will dominate your soul!
---
TINK might be one of the freshest faces in the bass scene, but his energetic sound will quickly make anyone who tunes in continue to gravitate to his releases. Based out of Orlando, he's demonstrated his ability to dominate listeners with tracks like "Bass Face" and "Back Down," while also taking the stage at festivals like Forbidden Kingdom.
Now, in the first week of the new year, TINK has delivered his debut EP for fans to feast their ears on – a bass-fueled thriller dubbed Express & Destroy on Headbang Society. Clocking in at three tracks in total, the release takes anyone who tunes in on an adventure that will leave them craving more of the hellish beats he crafts in the studio immediately after it concludes.
The first track, "Vibrate," opens with ricocheting basslines that destroy the senses as it detonates an explosion in the mind. The deep, dark octaves that form the vocals speak for themselves, and the complexity layered in each production. Next up is "Count That," which offers up a harmony that uplifts emotions. Yet, at the same time its tempo ascends into the heavens it then abruptly pummels listeners into a spine-chilling, oscillating trap beat. The patterned percussion entraps the soul and delivers a sense of euphoria at the same time, making for a track that will haunt listeners well beyond its runtime.
TINK finishes off his debut EP with the aptly-titled tune "World Ender." Once the victim is in the depths of hell the only way out is through a roller coaster ride filled with soundscapes that put you into a dreary state of delirium. It's a track that will have anyone's addiction to headbanging kicked back into the forefront as the ravishing basslines rivets through the listener's bones as they have an out-of-body experience. We can't wait to anticipate the eclectic beats that are yet to come!
Listen to Express & Destroy on Spotify or your preferred platform, and let us know what you think about the debut EP from TINK in the comments!
Stream TINK – Express & Destroy EP on Spotify:
---
TINK – Express & Destroy EP – Tracklist:
Vibrate
Count That
World Ender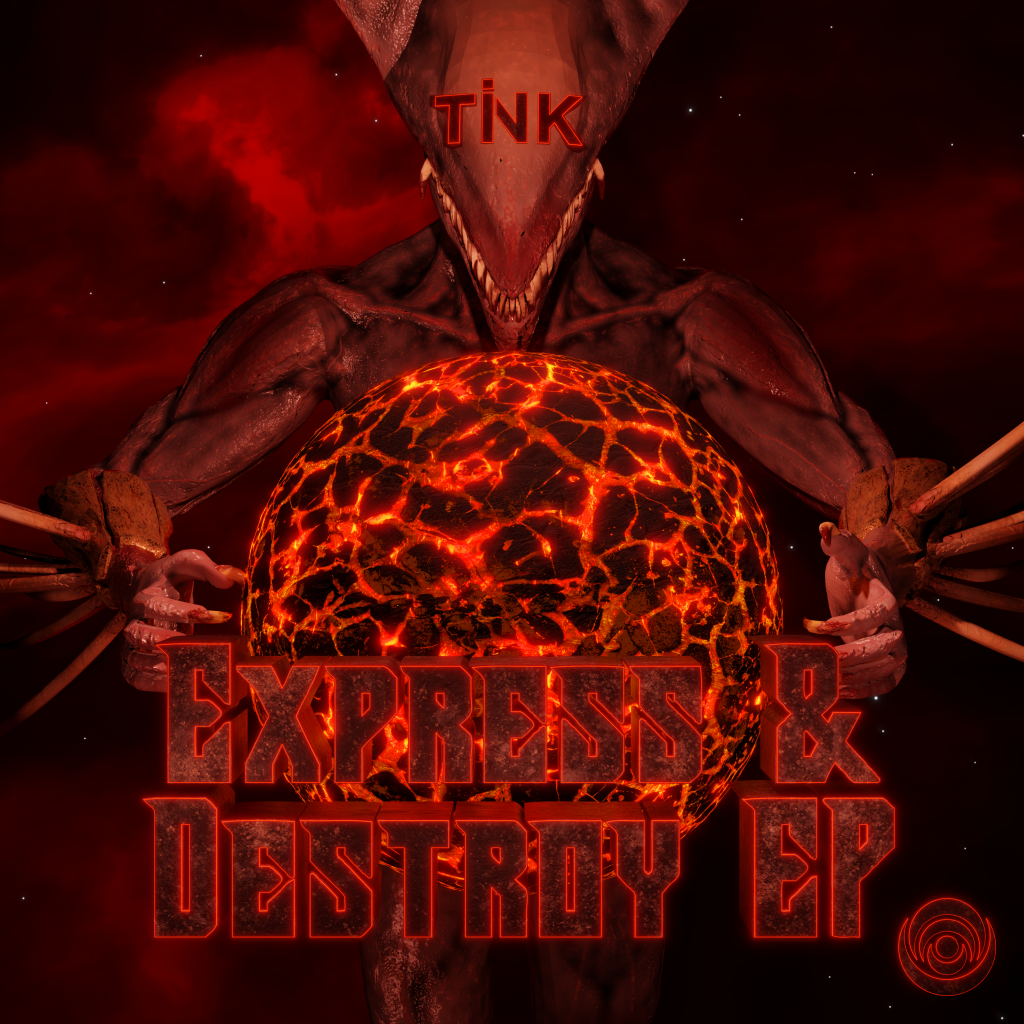 ---
Follow TINK on Social Media:
Facebook | Twitter | Instagram | SoundCloud