After a year filled with plenty of releases, Rize stopped by to chat about Afro Hardstyle, leading a "Revolution", and social justice!
---
On a list of who's who in the American hardstyle scene, Rize is one artist that is sure to make the cut. Solomon Parker better known as Rize has been rising the hardstyle ranks since 2007 and has been making a name for himself both domestically and internationally. Pre-pandemic you could find his name listed alongside some of the biggest names in the industry like Headhunterz, Darren Styles, DJ Stephanie, Kutski, and Dr. Phunk, but he's continued to truck on this year in fantastic fashion.
In fact, with all of the opportunities and wins that have happened this year, it's safe to say that 2020 is one of Rize's biggest years yet! Just this year he's released numerous singles which have received acclaim alongside being the first African American artist to release on Dirty Workz, the #1 hard dance imprint. Additionally, he already has a signature hard-driving sound that is infused with unique styles but now Rize has begun a new signature sound he dubs "Afro Hardstyle" which blends in hip hop, heavy bass drops, and at times, dubstep.
We sat down with Rize to talk about his Afro Hardstyle sound, the impact comics have had on his life, and how it feels to start a social justice "Revolution." Listen to his guest mix below and read on for the full conversation!
Stream EDMID Guest Mix 250 || Rize on SoundCloud:
---
Hey Rize, thanks for speaking with us today. How have you been holding up during these unprecedented times?
Thanks for having me! This year has been like nothing any of us have seen before, but I can happily say I have been very peaceful throughout it! I've been using the time to work on art all around, and meditate more.
When I think about Rize, my mind lands on the powerful dance flick that was released in 2005 about movement and music in the black community. I've always been curious if that has anything to do with the origin of your name, if not, what inspired you to take on the name Rize?
Yoooooooo! Props to you, no one has EVER gotten that this movie is a huge influence on my name. I thought it was a beautiful title for the movie and would be an amazing artist name as it represents always rising up against all odds and doing what the world tells you you can't. This was my life growing up, and to some degrees, still is.
In June and onward there was an outcry from Black artists in the scene speaking about their experiences in the industry. What has your experience been like and has it changed since the onset of the Black Lives Matter movement protests this year?
My experience in the industry has luckily been mostly an amazing one. A lot of the artists I have met are amazing allies. Yet we must realize there are still other experiences. In a community that was founded by gay POC, there are little to no Black artists out there. I have had my battles with race-related situations in the industry and taken a lot of heat for being so outspoken about BLM, the civil rights movement, and Black history in music. Coming from Texas, sadly I do know there are people who prefer certain "types" on their lineups. I think another side of that coin is blindness. A lot of people just wish to not acknowledge what is right in front of them. There are always people afraid of change.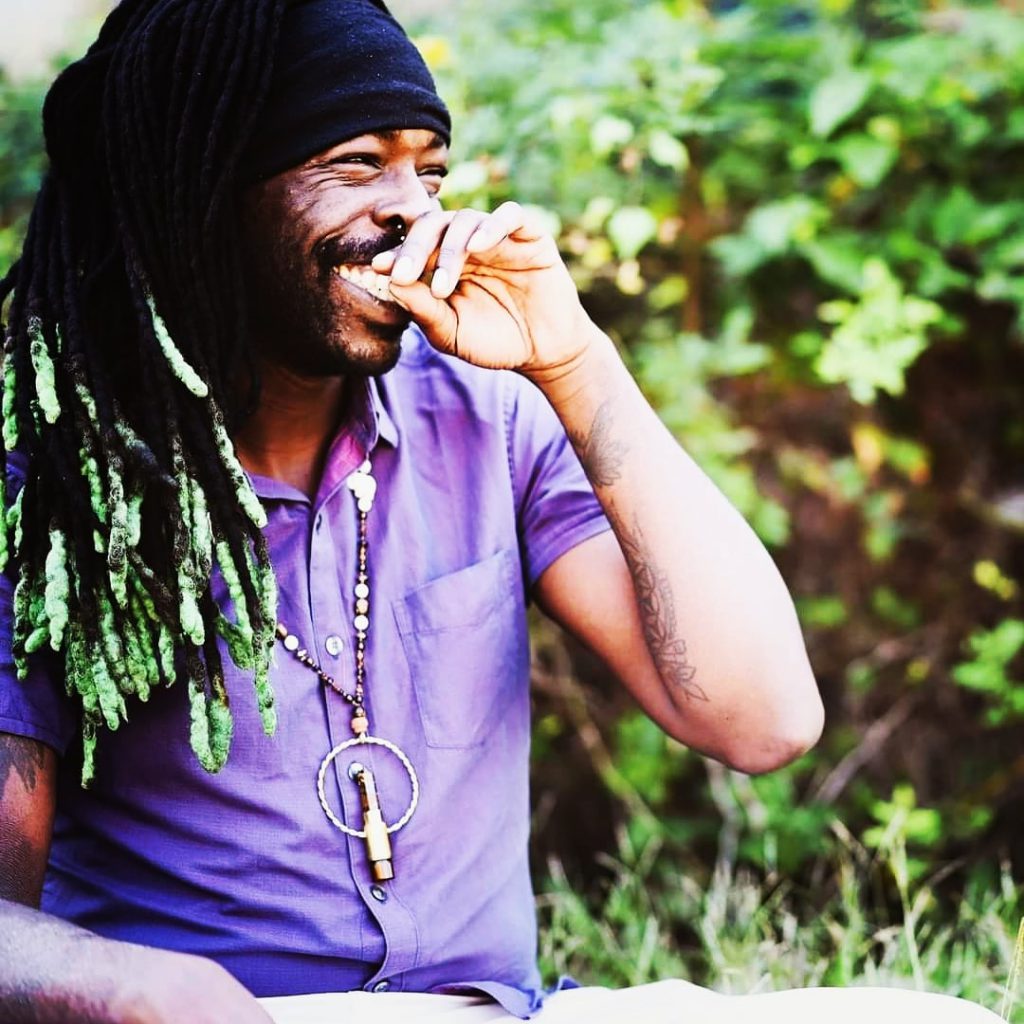 On social media you are very vocal about social justice matters in general. Interestingly, many fans seem to think that social justice/politics have no place in the scene. What are your thoughts about this?
I personally think this is very comical because art in and of itself is political. In no other realm is that more apparent than the musical one. You listen to the best music and albums from people like Wu-Tang Clan, Pink Floyd, Eminem, Gorillaz, The Beatles, Chance The Rapper, Carl Cox, Bad Boy Bill, etc, whoever you like. It all has what most would call political undertones to it here and there.
Plus, I think there are certain situations that go beyond politics. Equality for black people, artists, trans, POC, and the LGBTQ+ community is more than politics, it is what this world needs. I stand with my fellow brothers, sisters, and non-binary souls in all of those communities.
Building off that, what would you like to see done in terms of social change in the electronic dance music community?
I would like to see more opportunities on big lineups and stages given to artists of color, females, and LGBTQ+ artists who deserve it. I'm not just talking about myself here. You have people like The Saraphim who just joined Fusion, Keiji, Madgrrl is killing it as always, NTXC, CiM, Lucky Rabbit, and many more! Just want to see the people who deserve it, get their time to shine. We simply must give equal opportunities to our community.
You took a bit of a hiatus and are now back in full force with lots of different projects. One such project is an evolution in your sound as you begin to create music you call Afro hardstyle. Can you tell us what Afro hardstyle means to you and what we can expect from this sound?
Definitely! [Laughs] So as stated above, there are so very few black artists in our community. Even more so in the hardstyle community. There is Dark Raver, but he more-so livestreams than plays a bunch of shows. He was livestreaming before it was cool! Then there is Titan, but he retired. Other than that there is me and Keiji that I personally know of.
But yeah, I was talking to Keiji and Pulsatorz a while back about how I was molding my new sound, and getting their opinions on things. In both conversations, they mentioned just really owning my uniqueness as a black artist. Keiji and I are both from the Bay, but I also have a lot of friends and family on the East Coast, where I live now. So Afro Hardstyle is the combination of bass-heavy music, nods to Wu-Tang, West Coast 90's Hip Hop, and hardstyle all in one. Taking the revolution that was started so beautifully by those artists, as well as Huey P Newton, MLK, Malcolm X, Rosa and Nina Parks, and many other soul brothas and sistahs.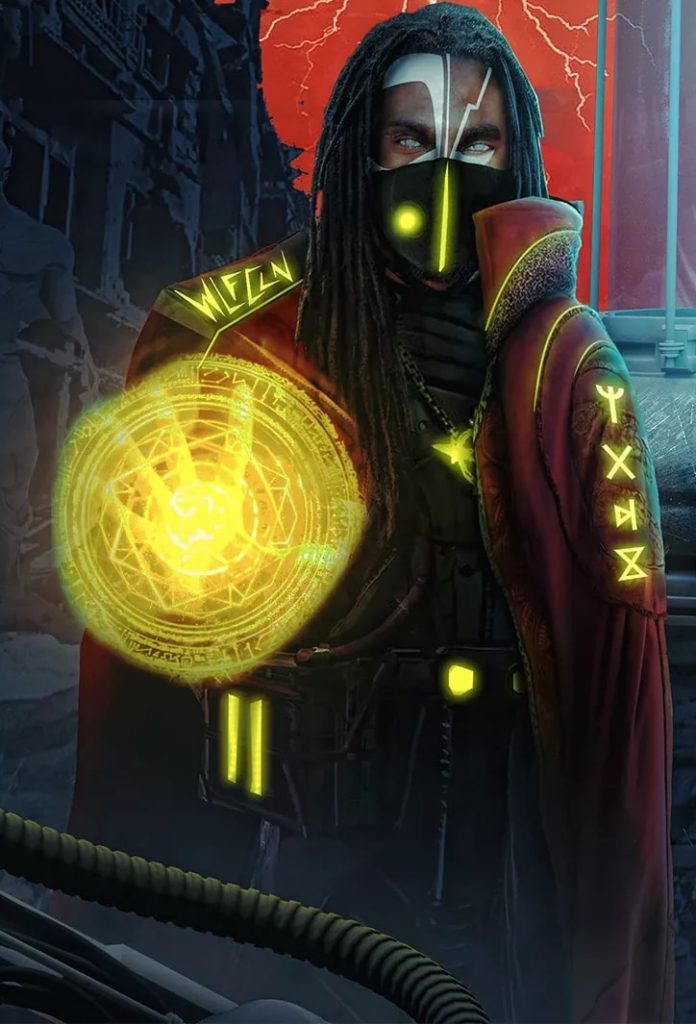 In your upcoming track "Revolution" you used some lines from Gil Scott-Heron's "The Revolution Will Not Be Televised." Given the climate of the present time, the track is even more powerful than it may have already been otherwise. How did the track come about?
So this track is really the intro to the "Afro Hardstyle" movement. I just wanted to make a track that fully encompassed the pride, power, and love of the black community, with a great message about the current state of our world. And a reminder that the revolution will not be televised, of course.
Recently you signed one of your tracks to Dirty Workz for release on their Sub- Label Wolf Clan, and noted that you are the first African American to do so. How does it feel to release with such a massive label?
It's unbelievably humbling, and just a massive massive honor to join my favorite Hardstyle label of all time and one I have looked to since its birth. From Ambassador Inc to Pherato, Dirty Soundz to Monstah, Jagermeister to Audipheptemine, and Galaxies Collide, I have loved the Dirty Workz family and their artists for as long as I have loved dance music. I am really excited to have such an amazing platform to share my music, my message, and now my comics and stories as well. There is so much to come, and I hope you all enjoy the journey with me!
Comic books play an important role in your life. WIth your new music, you have a comic book theme in the artwork and even started a new social media segment called Cannabis and Comic Books. What about comic books resonates with you and can you tell us about the comic album covers and your new segment?
What resonates with me most about comics are a few different things so I am going to nerd out for a sec.
First, I take this line from Dr. Strange comics and the movie where the ancient one tells him "It's not about you. It is only when you stop trying to widen the keyhole of the universe to see your own reflection, and rather to see the universe itself, that you Stephen Strange will be able to reach your full potential." That just really really stuck with me, that you need to be able to live outside of yourself to experience the best parts of yourself, and to give those best parts to the universe.
Secondly would be from Spider-Man Maximum Carnage. Spidey has to work with Venom to take down Carnage, and against everyone, even MJ telling him to kill Carnage to defeat him, he finds another way. There is always another way.
As for Cannabis & Comics. It was another idea that I thought would be really fun. Cannabis has always helped me, more than I could ever state. I wanted to be able to kick back, and just have a chat with my audience every once in a while, reviewing strains, edibles, and comics, getting progressively more stoned. Sounded like a great time.
Finally, what can fans expect from Rize for the rest of 2020 and beyond?
Well, next week, my long-awaited collab with my buddy TALON is coming out. For 2021, I have my collabs with Recoder and Nikkita, Starx, Teknoclash, plus many many more plans and announcements you'll have to wait for. Thanks so much for having me. Don't forget to drink water!
---
Connect with Rize on Social Media:
Facebook | Twitter | Instagram | SoundCloud