Gone Gone Beyond creates their own folk rendition of Moontricks' track "Wood For The Trees" to fill listeners with warm memories.
---
Gone Gone Beyond is a folk project featuring producer David Block (The Human Experience) and the instrumental stylings of Danny Musengo, Kat Factor, and Mele Seme. They've become known for their instrumental experimentation and the classic folk sound that has landed them performances at festivals like Coachella and iconic venues such as Red Rocks. They demonstrate an ideal take on the unique style of folk-electronic music.
For their latest release, Gone Gone Beyond and The Human Experience have remixed the folk sounds of "Wood For the Trees" by Moontricks. While they keep the style of the original track, there is an intriguing array of percussion and production that adds to the ambiance of being out in nature. The blend of acoustic guitar and softer tempo creates an astonishing rural sound that takes listeners back to a campfire, surrounded by their loved ones.
Accompanied by the release of their remix of "Wood For the Trees" is an animated lyric video portrays the exact imagery and emotion the song is meant to evoke. Handwritten lyrics over campfire visuals create the setting and faded into the background is a reel of positive memories and human interaction. Combined with the thoughtful lyrics, Wood For The Trees maintains the integrity of the folk sound and peaceful state of mind.
Check out the lyric video for this remix of "Wood For The Trees" below, stream or purchase the tune on your favorite platform, and let us know what your thoughts are in the comments!
Watch Moontricks – "Wood For the Trees" (Gone Gone Beyond & The Human Experience Remix) on YouTube:
---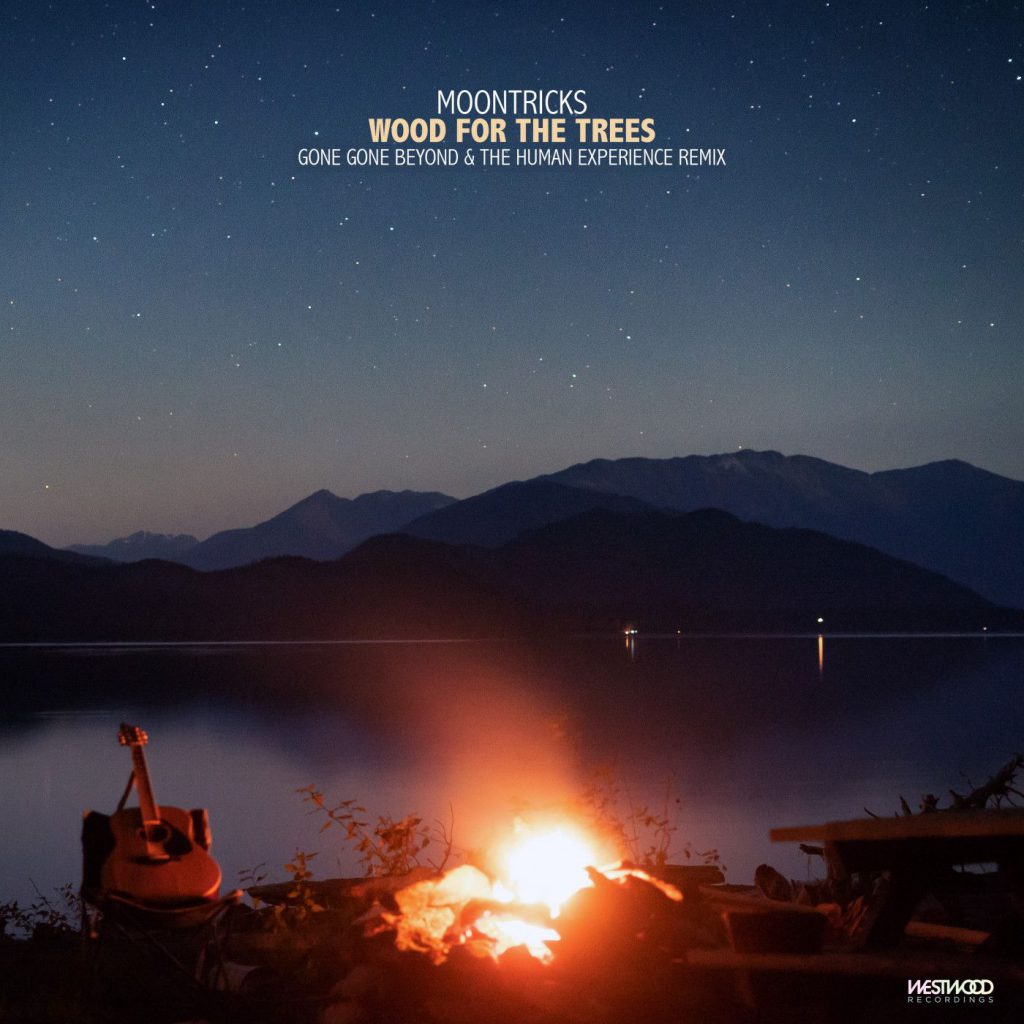 ---
Connect with Moontricks on Social Media:
Website | Facebook | Twitter | Instagram | SoundCloud | YouTube
Connect with Gone Gone Beyond on Social Media:
Website | Facebook | Twitter | Instagram | SoundCloud | YouTube