After delivering her stunning single "Picture Us," which garnered plenty of praise, Anabel Englund drops her debut album Messing With Magic.
---
Anabel Englund is a team player. Most of her singles are collaborations, and she likes it that way, but when "Picture Us" took the #1 spot on both U.S. Dance Airplay and Billboard Dance Mixshow charts, she was flabbergasted. Having written the melody and lyrics to the track without any partners, that placement bolstered her confidence. Now, with these milestones at the top of her mind, she's delivered her debut album, Messing With Magic.
Describing her sound style as "Dua Lipa and Miley Cyrus-inspired disco and dance floor vibes," Englund brings her own twist as well. She often credits Madonna as a major influence on her musical style. Aside from these big names, her grandmother truly set her on the path to be a singer. "My grandmother would make me sing in front of her actor friends but I'd be so shy, I'd have to face away," she says. While that sounds quaint compared to the other names here, we should note that her grandmother is an Academy Award-winning actress that you've probably heard of – Cloris Leachman.
Anabel Englund may have been born in New York City, but she has spent most of her life in Southern California where she lives today. She enjoys the excitement and pace of her career in producing and performing but also appreciates that her home life is anything but fast-paced. She only had one live performance take place this year before stay-at-home orders changed everyone's 2020 plans. While in isolation, she took the time to refocus on her production efforts, and also took inspiration from the crazy time we're all living through.
Listen to Messing with Magic on Spotify or your preferred platform, and read on below for a full album review including some specific inspirations from 2020 that shaped this album!
Stream Anabel Englund – Messing With Magic on Spotify:
---
In Anabel Englund's true spirit, most of the tracks on Messing With Magic are collaborations of some sort.
The collaborations present themselves right at the start of the album with the MK x Nightlapse Remix of "So Hot". Englund is a big fan of MK and they work closely together in many facets. The album itself has been released on his label, AREA10 (and Ultra Records) and he was instrumental in both the original and remix versions of "So Hot." The remix is a clear dance floor creation and would also feel right at home on any pop hits format radio station in the US.
Moving on to "Float" we get a decidedly different sound from this track. A simple and steady beat drives the rhythm underneath an exquisite piano melody and the beautifully delicate signature vocals of Englund herself. "Float" is an appropriate title as the vocals, and our mood, seem to be lifted to the clouds on top of this dainty, yet very catchy, track.
During a virtual event promoting the album launch, Englund spoke at length about "Picture Us." It's clearly one that is near and dear to her.
Englund describes "Picture Us" as a love song, without romantic love. The lyrics, "in a world so lonely, I see you" drive the message that love comes in many forms, like friendship or parental love, and she wanted to celebrate this kind of love. She sees non-romantic love as a thread of light in this dark year we're all experiencing and hopes that listeners will hear this message and find the thread they need in their life. The video for "Picture This" beautifully follows a love between two friends to make this point.
If you don't like earworms, you may want to skip the next song on the album.
Opening with a gentle drum beat and a vocal hum, "Spell My Name" layers on Englund's vocals in a different style this time. Rather than the light and airy vocals heard on "Float" or even "Picture Us" she takes on a stronger tone here. I was already humming and singing along before the first chorus, and by the time the chorus returned I realized I was signing aloud.
Frankly, a lot of Englund's tracks will quickly embed themselves in your vocal memory. "Underwater," another collaboration with MK, is no exception. While all of this album has emotional and meaningful lyrics, this is the song I'd most want to hear on the radio when I'm looking to sing and (sort of) dance while driving down the highway. When asked to identify her favorite track on this album, Englund first answered with "Underwater" but quickly qualified that each one comes from a different time, and has a different meaning, so there really isn't a single favorite.
Another collaboration, "Warm Disco" dials it up a notch and will definitely get you up on your feet and moving to the beat.
Lee Foss brings the influence to "Warm Disco" with a funky and playful beat. This is also a great example of how a change of just a few BPM can completely alter the mood. Where most of Englund's tracks hover around 120 BPM, just moving up to 125 BPM can be the difference between bopping in my seat and dancing on my feet. Englund may not have been born when disco was in its heyday, but she commands the vocal track here like the understanding devotee that she is.
Title track "Messing With Magic" is a collaboration with Jamie Jones that keeps that motion progressing forward. In one sense, it represents itself as a simple and reliable pop song. However, there are a number of intriguing synth and vocal elements that take it up a notch, keeping listeners intrigued and asking for more. Then "See The Sky" harkens back to some of the disco sounds that Englund cites as an inspiration. It bounces easily between this and classic house with, of course, her vocal depth topping it all off.
The album wraps up with the original version of "So Hot" as well as "Burn It." Like "Float," "Burn It" is based on a steady piano chord and focuses attention on Englund's vocal range. Further, we're taken deep into the depths of her emotions as they built around the crazy and weird year we've been living through. It's both dark and heavy while also giving some hope to the glimmering light off in the distance to make for a perfect bookend on this debut album.
---
Anabel Englund – Messing With Magic – Tracklist:
So Hot (MK x Nightlapse Remix)
Float
Picture Us
Spell My Name
Underwater
Warm Disco
Messing with Magic
See The Sky
So Hot
Burn It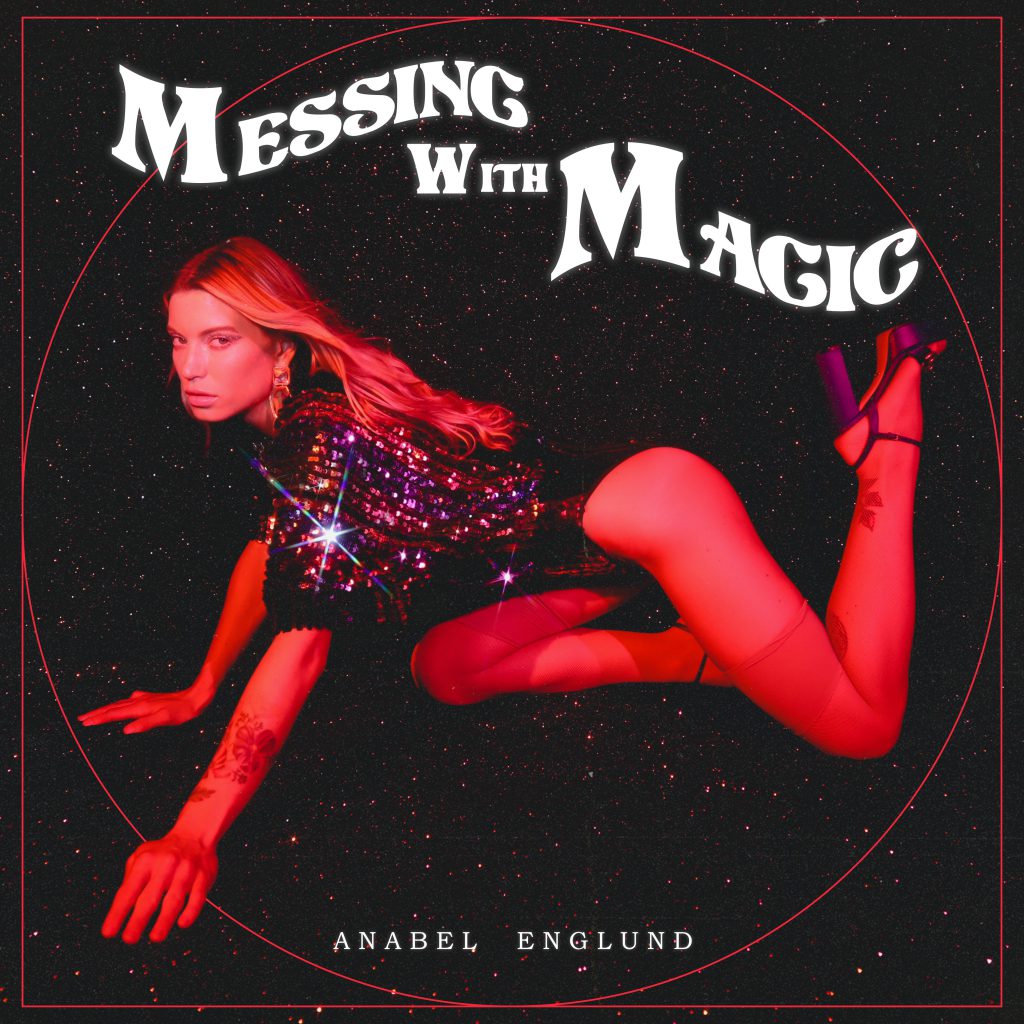 ---
Follow Anabel Englund on Social Media: