After dropping editions for Buenos Aires and Los Angeles, Sneijder looks to Belfast for the latest in the Afterdark album series.
---
Ever since Sneijder debuted the Afterdark series back in 2018, trance family members have been feasting on some fantastic tunes from the maestro. First landing in Buenos Aires and then jetting to Los Angeles for the second edition that landed in 2019, it's clear that each city he's selected has represented a deeper meaning for the trance artist. Now, he's further emboldened that with the latest edition, Afterdark 003: Belfast.
Expanding on why Belfast was the next stop for the Afterdark series and the importance of Northern Ireland to the trance scene, Sneijder said, "Through iconic venues such as Kellys, Circus Circus, The Arena, Kilwaughter House, Exit 15, the infamous Ulster and King's Hall, Planetlove and others, Northern Ireland is a country built on clubbing culture. These are the clubs and brands that shaped my generation, where – weekly – I watched countless musical heroes of mine, all of which helped influence my sound."
For the first time ever in the series, Sneijder also looked to add some extra flair and make the Belfast edition special by handing over the reins on the second disc to Billy Gillies. Fans of the Afterdark imprint will know him from previous releases on the label that include "Disturbance," "Open Your Mind," and more recently, "See You Again," and he's one of the artists that trance family members should be keeping a close eye on as he continues to ascend through the ranks of the scene.
Both artists throw down some epic trance grooves throughout both discs from artists that include everyone from Shugz and Karney to Project 8 and Vlind. Of course, there's a hearty helping of original releases from Sneijder and Billy Gillies as well, so make sure to give this edition of Afterdark a spin to get a dose of that Northern Ireland sound!
Listen to Afterdark 003: Belfast on Spotify or your preferred platform, check out the full tracklist below, and let us know what you think of the two mixes from Sneijder and Billy Gillies in the comments!
Stream Afterdark 003: Belfast on Spotify:
---
Afterdark 003: Belfast – Tracklist:
Disc 01 – Mixed by Sneijder
Sneijder – Chuck Norris
David Nimmo – What Goes Up Must Come Down 03. Shugz – La Bomba
Nick Callaghan – Murky (Sneijder Tech'ed Up Mix)
Vimana – We Came (Sneijder Remix)
Peter Steele – Karma (Sneijder Remix)07. Inoblivion – No Way Back
Haikal Ahmad – Away With You 09. Niall McKeever – Watch The Sun Fall
Steve Dekay – Empiternal
Kenny Palmer – Sen'Jin
Thanac – Fade Into Light 13. Ahmed Romel – Dystopia (Alex Di Stefano Remix)
Karney – Smiler (Nineteen Sines Remix) 15. Sneijder – Get Back To Ma
Iain M & Deirdre McLaughlin – Eternally (Sneijder Remix)
Matthew Cordiner – Recon
Impulse Wave – Beat The System
Sneijder & Billy Gillies – Rhino
Sneijder & David Forbes – Accelerate
Mandy Reid – Feel You
Disc 02 – Mixed by Billy Gillies
Billy Gillies – Chemical
Billy Gillies – Expand
Black XS – The Yelli Cave
Lucas Deyong & Jackob Roenald – Conspiracy
Nick Slater – Lost In Acid
Lucas Deyong – The Unknown
Billy Gillies – Power (Shugz Remix)
Project 8 – Naughty
Project 8 – The Creator
Vlind – No Fate
Liam Wilson & Corin Bayley – Strange Things
Vlind – Illusion Of Choice
Billy Gillies – Evolve (Niall McKeever Remix)
Niall McKeever – Reload
Billy Gillies – Deja Vu
Billy Gillies – Closed Eyes
Billy Gillies – Flight
Billy Gillies – See You Again
Sneijder & Billy Gillies – Rhino (Billy Gillies Remix)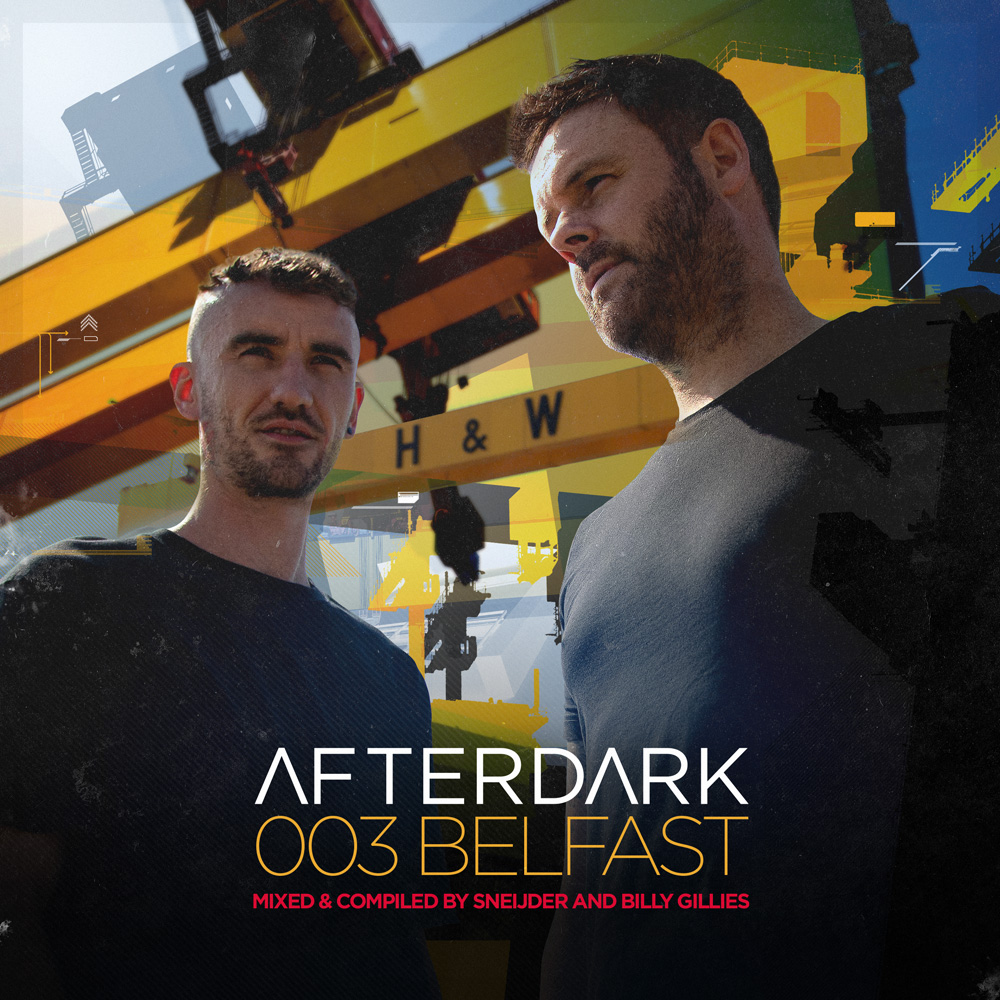 ---
Follow Sneijder on Social Media:
Facebook | Twitter | Instagram | SoundCloud
Follow Billy Gillies on Social Media:
Website | Facebook | Twitter | Instagram | SoundCloud