Digging into his own emotions, Hot Since 82 returns to the center stage of the house scene with the dynamic album Recovery.
---
If you've been grooving out to house music over the past decade then there's no doubt you've encountered the majestic sounds from Hot Since 82 at some point during that time. This UK-based artist has delivered a number of stunning releases over the years that include albums 8-track (2019) and Little Black Book (2013) along with tracks such as "Restless" and "Veins." Now, he's dug into his own emotions to deliver his latest LP for fans to feast their ears on, Recovery.
Out now on Knee Deep In Sound, Recovery features 13 fresh tracks from the brilliant mind of Hot Since 82 as he offers up therapeutic sounds that uplift listeners across its entire runtime. Teaming up with Temple for lead track "Nightfall," the tone of the album is made clear within seconds as the doors to the vast soundscape open. Filled with melodic sounds, it acts as a perfect introduction of the groovy beats that are soon to come as Liz Cass joins in to guide the journey along with "Eye of the Storm," another stunner and yet we're only two tracks in.
It's pretty clear that Hot Since 82 and Miss Kittin had some fun together in the studio with "Naboo," a track that's dripping of those '70s and '80s nightclub vibes with lyrics talking about planets in that galaxy far, far away. Unexpected and fun, it's a reminder that music doesn't always have to be so serious. But as that track draws to a close we're right back on the melodic roller coaster with "Rules" and "Hide."
Busting a move on the dancefloor is something that plays a part in Recovery and Hot Since 82 proves that with a number of the tunes on the album. House heaters like "Body Control" with Jamie Jones and Boy George, "Barefoot," and "Mesmerize" help showcase that fully, all three will see shufflers get down and dirty wherever they hear the beats. On the flipside, "Be Strong" with Rudimental, "Sinnerman" with Ed Graves, and "Loverdose" with Liz Cass further prove his prowess in teaming up with fellow artists to create electronic masterpieces. Leaving us to wonder if there's anything Hot Since 82 can't do in the studio?
Through and through, this album doesn't just offer moments to dance but a chance to peer into the mind of Hot Since 82 and its quite vibrant. Listen to Recovery on Spotify or your preferred platform, check out the interview with him to learn more about its making, and let us know your thoughts in the comments!
Stream Hot Since 82 – Recovery on Spotify:
---
Hot Since 82 – Recovery – Tracklist:
Nightfall (feat. Temple)
Eye Of The Storm (feat. Liz Cass)
Naboo (feat. Miss Kittin)
Rules
Body Control (feat. Jamie Jones & Boy George)
Hide
Loverdose (feat. Liz Cass)
Be Strong (feat. Rudimental)
Sinnerman (feat. Ed Graves)
Barefoot
Mesmerize
Want You
Black & White (feat. Temple)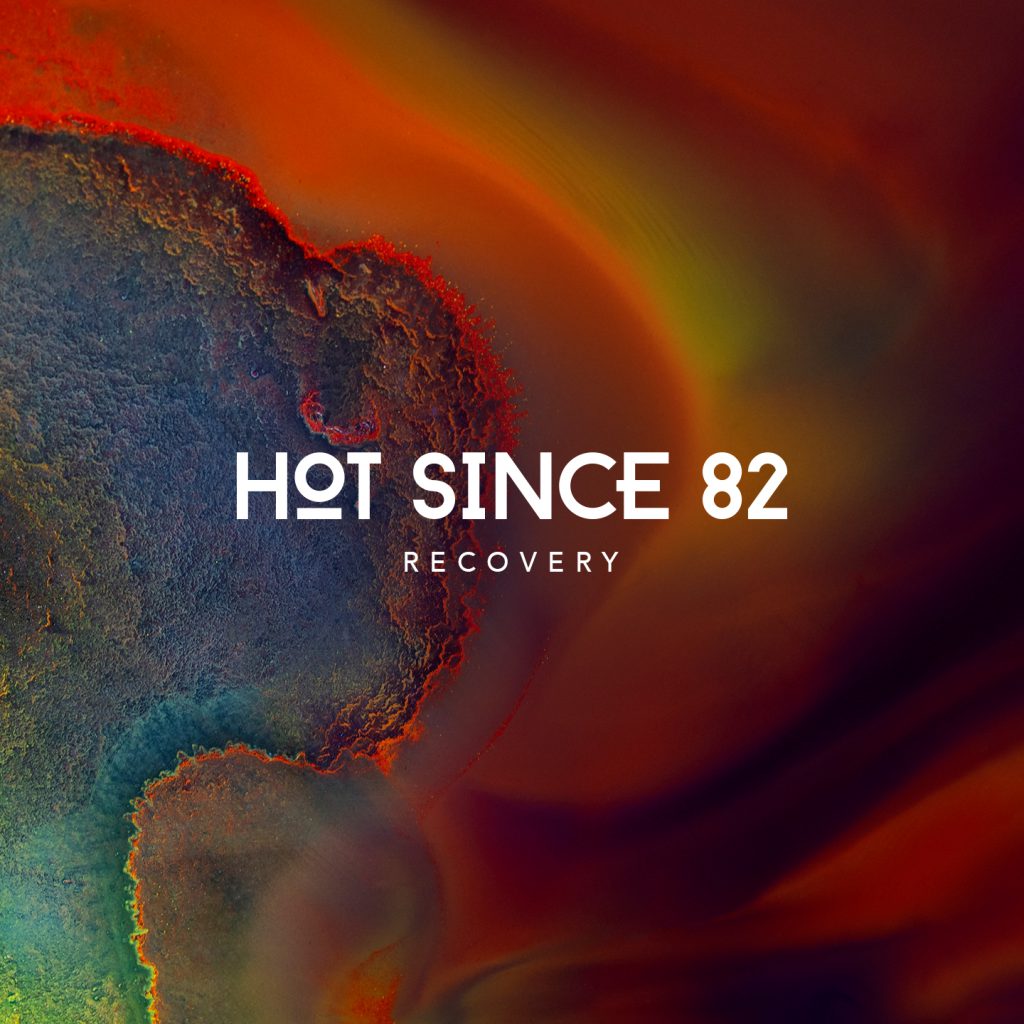 ---
Follow Hot Since 82 on Social Media:
Website | Facebook | Twitter | Instagram | SoundCloud | YouTube