For lovers of all things bass and members of the hard dance community, Project Z is the perfect event to attend this summer in SoCal.
---
This year's edition of Project Z was set up in a unique way, framed as a battleground in a war between two renowned Insomniac brands. With Bassrush getting their devout bass music following amped up and Basscon hyping up fans of the harder styles of dance music, everything about this event was centered around battling it out on the dance floor.
Project Z was smaller than the other festivals I've attended previously at NOS Events Center, but you would never have been able to tell because everyone brought an enormous amount of energy. Each squad brought a ton of talent from their respective genres, inviting new faces and big names to join their side of the fray at Project Z. They even delivered rare performances including a b2b set from k?d and Gammer, as well as a Drum N Bass set from FuntCase that was a true treat.
Related: Relive moments from this year's edition of Project Z with the live sets that have surfaced!
The stages and decor featured all over the festival grounds elevated the immersion at Project Z.
From the moment you passed underneath the metallic, LED-laden arch you were immediately brought into the battlefield where these two powerhouse brands were duking it out. Mad Max-inspired art installations were found around the festival to make it truly feel like a post-apocalyptic wasteland and made for great photo backdrops as well. Highlights for me included the chromed-out art car that stood right outside Bassrush's Zenith Stage and the pillars that spewed flames flanked the lake.
For the actual stages themselves, The Basscon Laven stage featured LED panels behind a gas-masked face that reminded me more of Darth Vader than anything. Pumping out the sounds of all things Bassrush-related, the Zenith stage featured the skyline of the dystopian city that this festival was set outside of. Rounding it all out was the Triarch stage, which showed off a trio of nuclear reactors and was a hotbed of action throughout the event.
While the lines may have been long, the ability for attendees to actually join in on the battle at Project Z with some laser tag action really helped set it apart. It allowed fans to get more immersed into the theme of the event and the low-lit arena was always busy with teams of ravers looking to eliminate one another and claim ultimate victory for their side.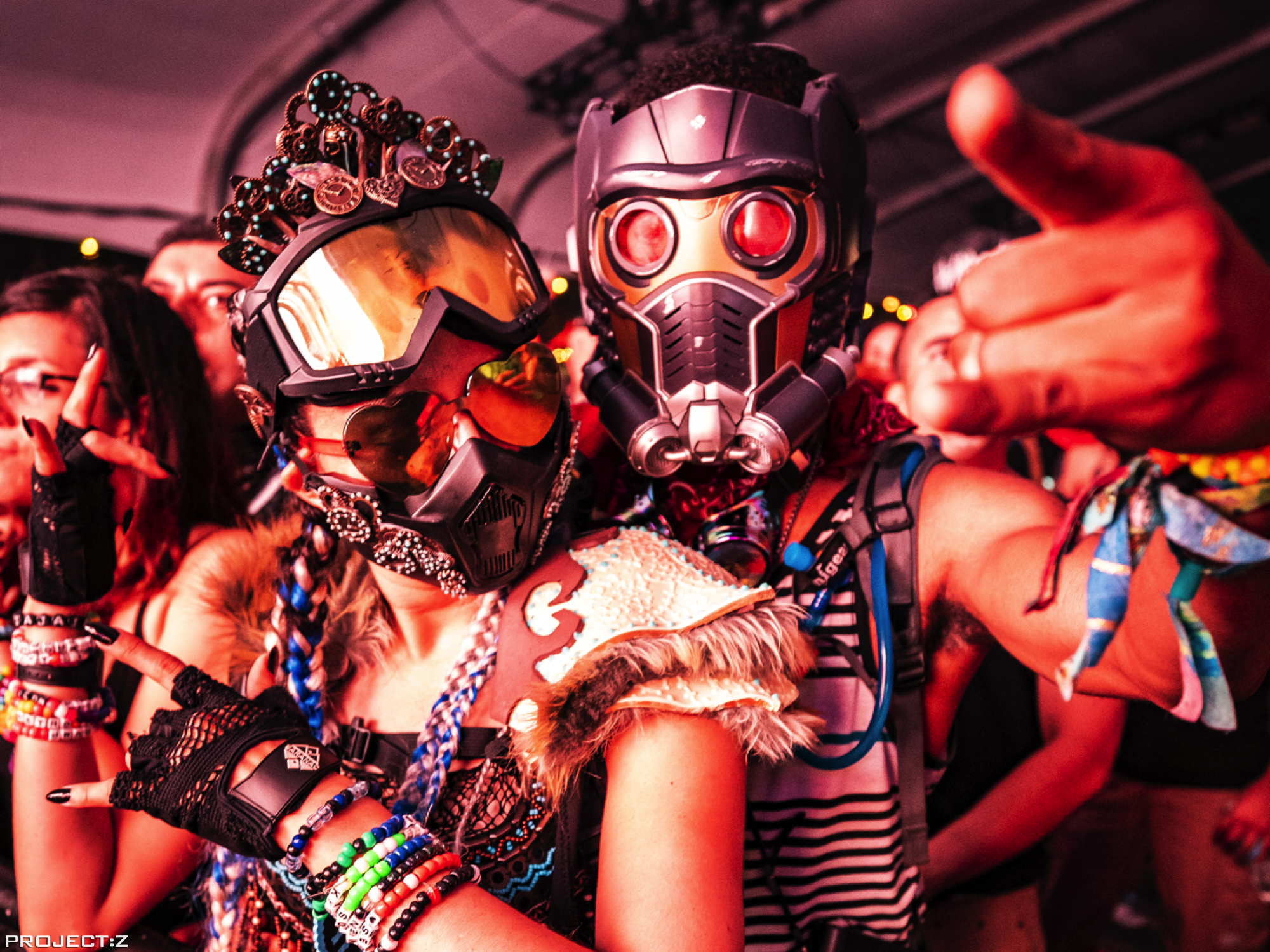 On the music end of the spectrum, the acts of Project Z came ready to jam and threw down some fantastic sets.
Let's start with the Team Bassrush side of the action because their lineup was not playing around. Fans prepared for the bass coming into Project Z, so every set had a vivacious crowd that moved to the music. Every act from Richter to Adventure Club threw down tracks to get the crowd headbanging in the high-energy environment.
One of the artists who stood out the most to me was Mastadon because his set truly tore up the stage and was full of deep cuts and heavy basslines that created mosh pits all around. Riot Ten showcased his mixing ability, adding his spin on beloved dance music tracks while also interlacing a bevy of his own hits. Liquid Stranger took the crowd to outer space with his wonky sounds and relentless pace. Adventure Club closed out Zenith, drew an enormous crowd, and played a balanced set full of new hits and classics.
Over on the Team Basscon side, the vibe was all upbeat with the artists keeping everyone moving from start to finish.
At the Laven stage, the action was just as packed. Kutski played an epic set with some pretty high BPMs and Wasted Penguinz took to the mic and sang one of his tracks, which sounded great over the speakers. The aforementioned K?d b2b Gammer performance was my favorite set of the night and it was filled with amazing music throughout. The two producers mixed in their own tracks, and even put hardstyle spins on popular tracks like "Behemoth" and 'Sicko Mode'. Each of them are big names in their own respect, but for them to go b2b at this mini summer festival, was truly something special for the fans.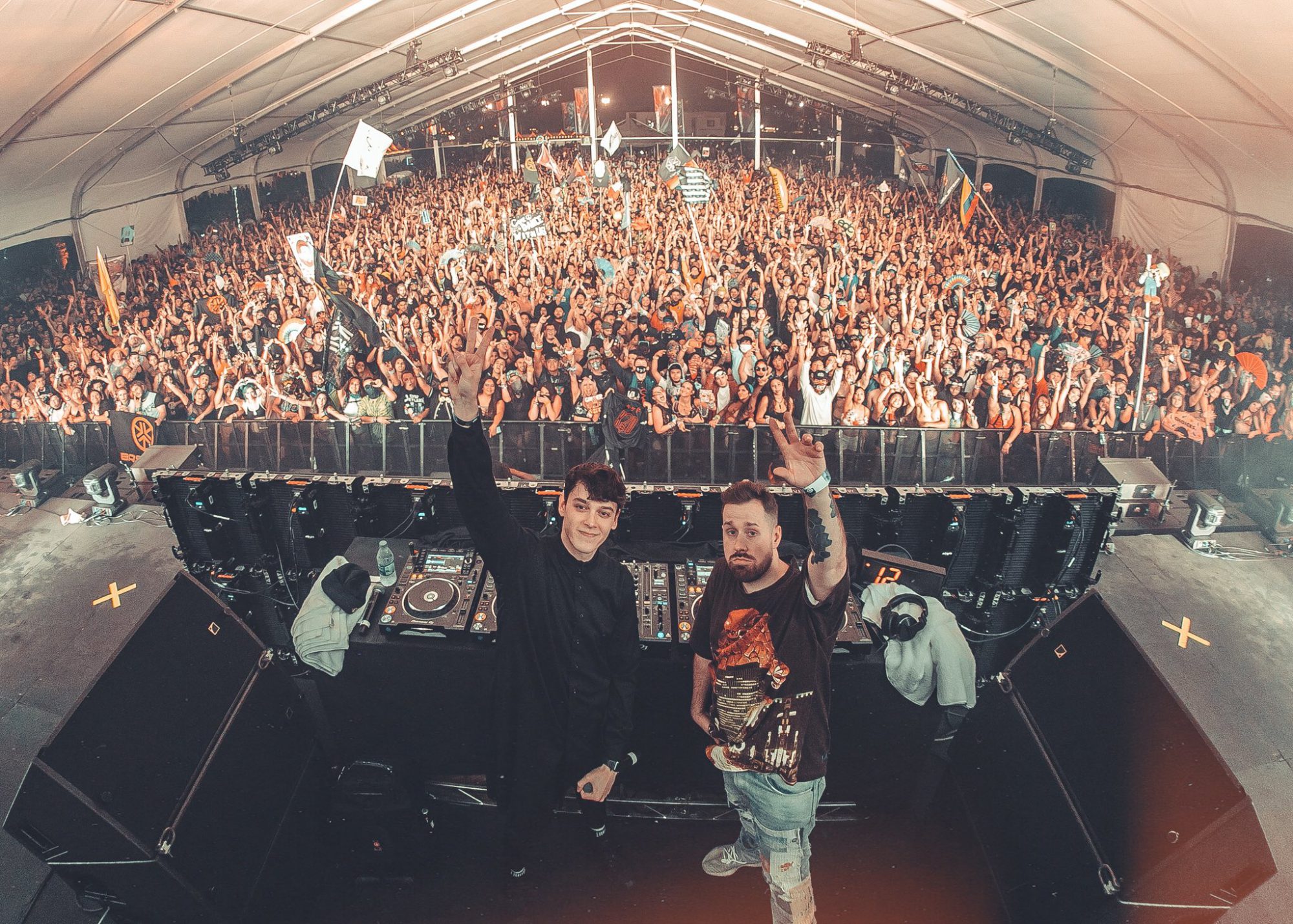 Although Project Z was billed as a battle between Team Bassrush and Team Basscon, it was actually quite the opposite.
The marketing might have led you to believe that there would be some tense moments as these two brands went into battle, but those in attendance know it couldn't be further from the truth. There was nothing but love and passion for each sides favorite artists and genres, and Project Z allowed for fans of bass music and the harder styles to mix, mingle, and get a taste of some new sounds too.
Overall, the feel of the festival was fairly easygoing and care-free, with plenty of genuine ravers and sets that went hard and kept us all dancing. Once again the NOS Event Center proved to be a reliable venue and everything blended perfectly with the warm summer weather here in Southern California for a night that I won't soon forget.
---
Connect with Project Z on Social Media: