This season has been dark and dreary for many, but AFSHEEN is looking to put a smile on the face of his fans with his album HAPPY TUNES.
---
One of the artists who has kept dance music lovers moving and grooving to the beat in the face of the twists and turns that this year has brought with it is AFSHEEN. Filled with optimism and an intent to spread joy, this multi-talented, Los Angeles-based artist set off on his mission to give the world something to escape the madness by delivering not just an album, but a musical experience dubbed HAPPY TUNES.
Out now for your listening pleasure, the 11-track album is one that any dance music lover should pay close attention to if they've been searching for a fresh artist to follow. Throughout its runtime HAPPY TUNES sees AFSHEEN put on a masterclass in creating an immersive world filled with uplifting sounds and tasty treats that will melt your worries away. In fact, you can feel the love that AFSHEEN poured into this album with each passing second.
After introducing the album with "Pinwheel Theme," previously released singles "Be Happy" and "F All the Stress" take hold of listeners' minds next as they progress deeper into Alfred's story. These two tracks might relatable lyrics for anyone struggling with everyday life and look to music to find a moment of solace, it's impossible to not find yourself singing along with each.
The pop-infused sound that AFSHEEN has embraced with open arms comes through in "Forgetting You" and "Sick of Sad Songs," but he continues to dive deeper into the funkier side of dance music on "Machu Pichu," "Doing Just Fine," and "I'll Be Loved." These tracks are filled with retro vibes that showcase his unique influences and are perfect for listening at any time of the day or night.
Then, in a twist, "The Beginning" takes things down a notch with a focus solely on the piano to give his fans a moment of peace and introspection. It acts as a bridge to the happier mindset mentality, bridging the album into its own new beginning as "New Day" enters the fray with its fantastic melody before putting a bow on HAPPY TUNES with "This Land."
Give this album a spin if you love bubbly beats and emotion-fueled tunes, you won't regret it. Get in a positive mindset by listening to HAPPY TUNES on Spotify or your preferred platform, and let us know what your thoughts on the latest release from AFSHEEN are in the comments!
Stream AFSHEEN – HAPPY TUNES on Spotify:
---
AFSHEEN – HAPPY TUNES – Tracklist:
Pinwheel Theme
Be Happy
F All The Stress
Forgetting You
Machu Picchu
Sick of Sad Songs
Doing Just Fine
I'll Be Loved
The Beginning
New Day
This Land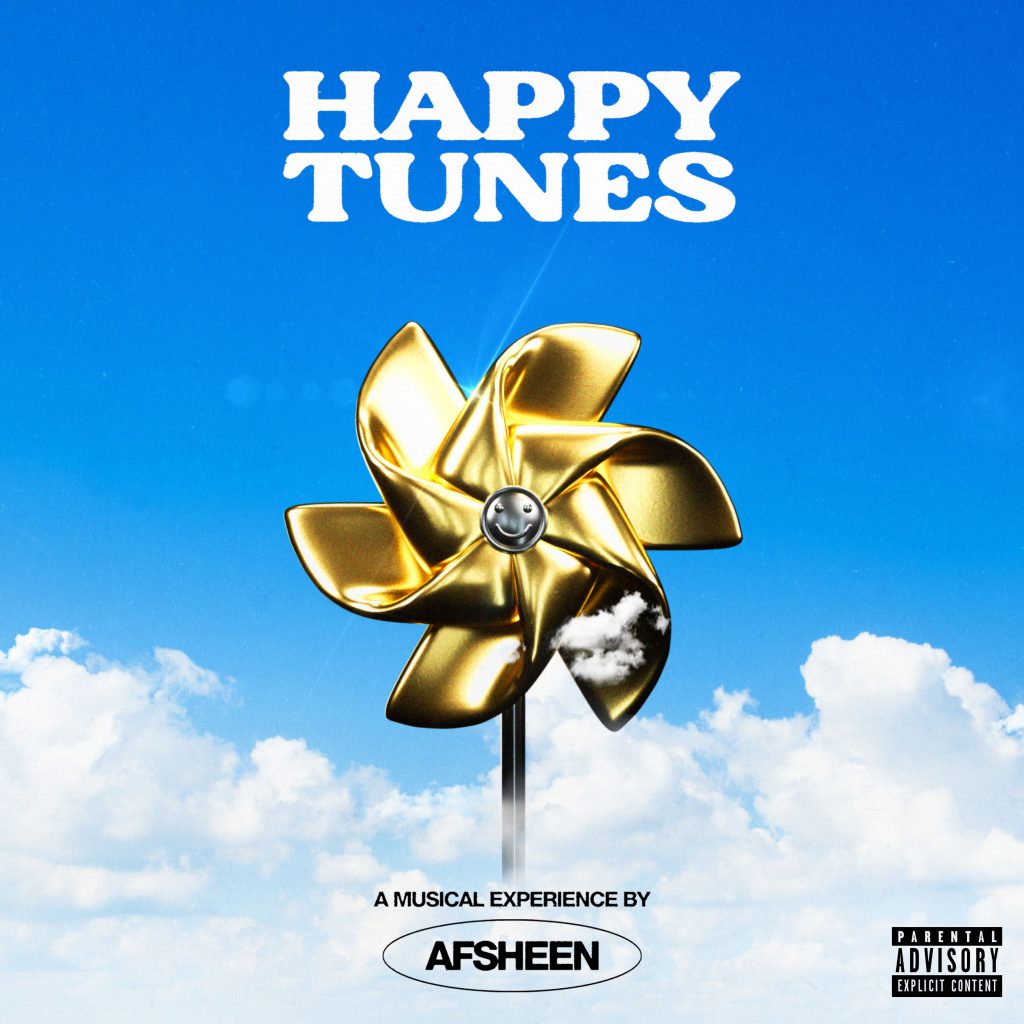 ---
Follow AFSHEEN on Social Media:
Facebook | Twitter | Instagram | SoundCloud