GRAVEDGR is coming to take your soul with the arrival of his heavy, hard-hitting debut album 6 FEET UNDER!
---
Be wary because we're about to walk through the cemetery that GRAVEDGR calls home. Over the past year, there has been buzz about the man dressed in black who wears a face mask, bucket hat, trench coat, and military boots at all times. No one knows what he looks like, who he is, or his origin story. GRAVEDGR is technically a ghost in the community, but his music continues to leave an impression on listeners around the globe.
Thanks to my sister, I first stumbled upon his music right before Hard Summer 2019. She sent over his 2018 live set from EDC Las Vegas and I was hooked! His musical style reminded me of SAYMYNAME, Flosstradamus, and Carnage – and I couldn't get over how seamlessly he blended multiple genres into one. I'm talking about 'Hard Trap' ladies and gentlemen, an epic blend of Trap and Hardstyle.
Now, after releasing a series of successful singles "KAMIKAZE" and "RAMPAGE" that both garnered millions of streams on Spotify, our favorite graveyard legend released his debut album. Dubbed 6 FEET UNDER, it is packed with 14 insane tracks and available now for your listening pleasure via Heavyweight Records.
Listen to 6 FEET UNDER for yourself below, download or stream the album on your favorite platform, and read on for my thoughts on the latest album from GRAVEDGR!
Stream GRAVEDGR – 6 FEET UNDER on Spotify:
---
Warning: The album is like high-intensity interval training (HIIT), and I mean that in the best way possible.
The benefits of HIIT training is the explosive burst of short intervals followed by a low-intensity recovery period. The constant fluctuation helps your body burn calories faster and that's 6 FEET UNDER in a nutshell without the physical aspect.
Out of the 14 tracks, roughly half were released prior to the album. That means fans of GRAVEDGR should already familiar with the bangers "6 FEET UNDER," "JESSE JAMES," and "RAMPAGE." However, the rest of the album provides a bunch of pleasant surprises.
I found myself lost in the explosive bursts in tracks like "WARDOGZ" with City Morgue and "MARIA" with Junkie Kid. The peaks of both tracks make you want to mosh, headbang, and just move really fast. I could feel my heart rate climbing quickly with excitement and graced with a breather following the heavy intervals.
"WARDOGZ" with City Morgue is the perfect song to get the crowd moshing and raging like crazy.
The distorted synths blend so beautifully with the intense vocals that it's impossible not to move. As for "MARIA" the moment the narrator says "harder" the track dives into an overwhelming kick drum that overloads the senses. It's pretty epic. You can hear the signature style of Junkie Kid and their collaboration combines a variety of genres into one.
His collaboration with Carnage and Dither is solid on "FICK DICH." While I'll flag the usage of p***y is quite excessive on the album, but the drop is stellar. The intense bassline and harsh synths work so well together. The shift in the last drop is so effortless, one second you're hearing straight hardstyle and the next it's a rhythmic trap beat. Brilliant.
The thing that makes GRAVEDGR standout is his ability to make unique genres sound appealing especially to listeners who aren't fans of Hardstyle, Trap, or Drum and Bass.
When listening to "ALL I WANT" with Awoltalk I realized that this is the Drum and Bass song missing from my life. I stray away from the genre because it's not my thing, however, this track is pure magic. The fast breakbeat and heaviness are difficult to put into words, but it's my favorite song off the entire album. I couldn't stop listening and singing "hard bust in your face, all I want is Drum and Bass." It's such a fun song with a gnarly delivery.
GRAVEDGR's collaboration with Flosstradamus and Vulgatron on "SHALLOW GRAVES" is magnetic. He brings the heat on "THE WHISPER" and "DEATH ROW" (even though it takes over a minute for that song to pick up).
The more I listen to the album, the more I fall in love with 6 FEET UNDER.
Overall, this album is solid across the board. You can tell GRAVEDGR is all about fluidity when it comes to creating music. It's apparent he doesn't want to box himself into one particular genre or style. His aesthetic as an artist is unique and I can't wait to see how much he grows from this point. Brava, GRAVEDGR. You should be proud!
---
Tracklist:
INTRO
6 FEET UNDER
RAMPAGE
KAMIKAZE
MOVE (with Krischvn)
DEATH ROW
WARDOGZ (with City Morgue)
FICK DICH (with Carnage, Dither)
JESSE JAMES
MARIA (with Junkie Kid)
THE WHISPER
SHALLOW GRAVES (with Flosstradamus, Vulgatron)
ALL I WANT (with Awoltalk)
MONSTERS (with Lit Lords)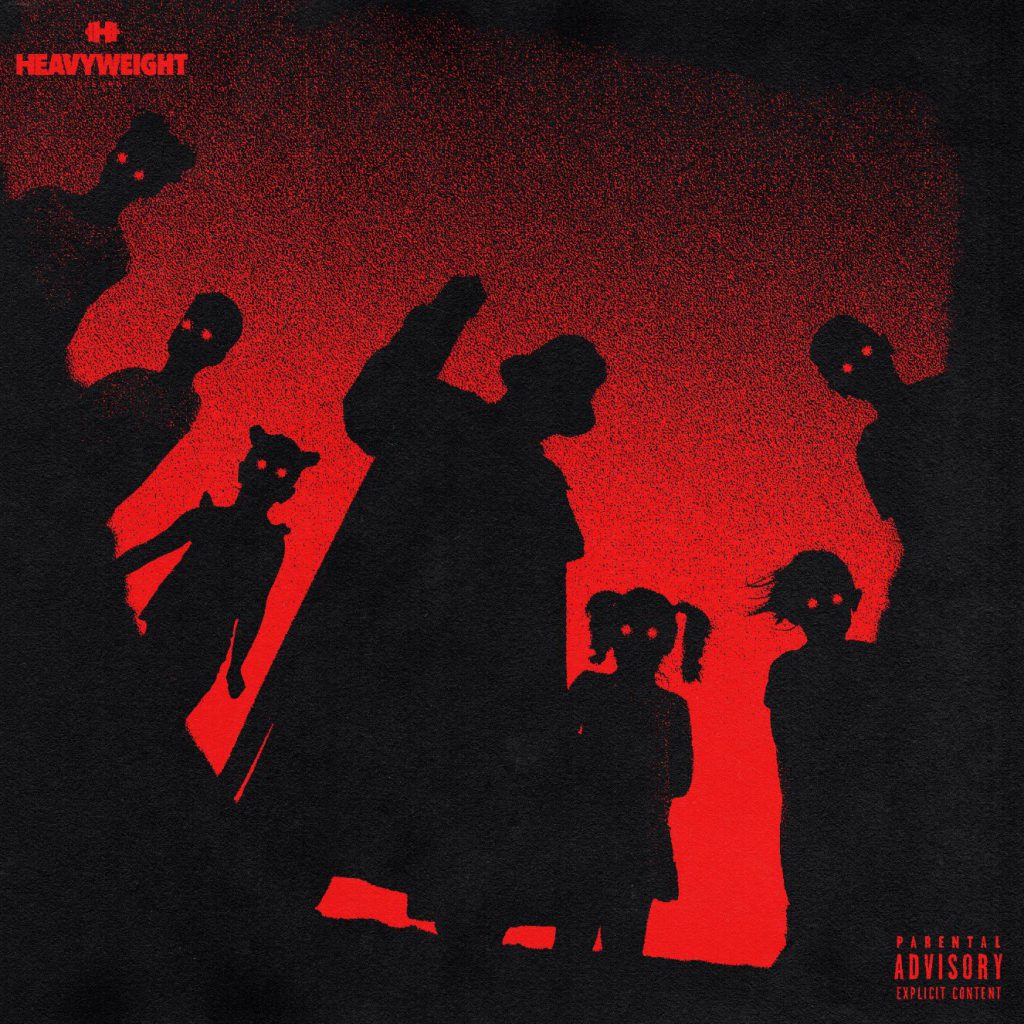 ---
Follow GRAVEDGR on Social Media:
Website | Facebook | Twitter | Instagram | SoundCloud