Dynamic bass duo GLD head to Circus Records and look to push boundaries with their latest release This Isn't Just a Phase Mom.
---
Since first breaking onto the scene, Connecticut-based duo GLD has pushed the boundaries of their sound while blending together the worlds of future bass, trap, and emo to create a sound truly their own. Now, the two artists have looked across the pond to famed label Circus Records to deliver their latest release, a five-track EP dubbed This Isn't Just a Phase Mom.
This release from GLD on Circus Records isn't one that would be considered typical for the label that has dominated the dubstep scene over the past decade, but that's exactly what makes it fresh and interesting. "Mad, Cause I'm Right" kicks off the EP by leaning heavily on future bass influences and rap vocals throughout, setting the tone of the sounds that will permeate the remaining tunes.
GLD team up with Grand Khai on "I Loved You (Now I Have Trust Issues)" and drop "Fell in Love at EDC" which, aside from both being relatable titles, puts their post-genre style on display before turning things down a notch with "I'm Sick of Your Shit." Filled with deeper wubs, emo vocals, and rock influences, this track is one that shows the crossover abilities that GLD brings in their productions that reappear with pop-punk centered tune "Forever (In The Friendzone)" as well.
Take a listen to This Isn't Just a Phase Mom by GLD on Spotify or your preferred platform, and let us know what your thoughts on the latest release on Circus Records are in the comments.
Stream GLD – This Isn't Just a Phase Mom on Spotify:
---
GLD – This Isn't Just a Phase Mom – Tracklist:
Mad, Cause I'm Right
I Love You (Now I Have Trust Issues) w/ Grand Khai
I'm Sick of Your Shit
Fell in Love at EDC
Forever (In The Friendzone)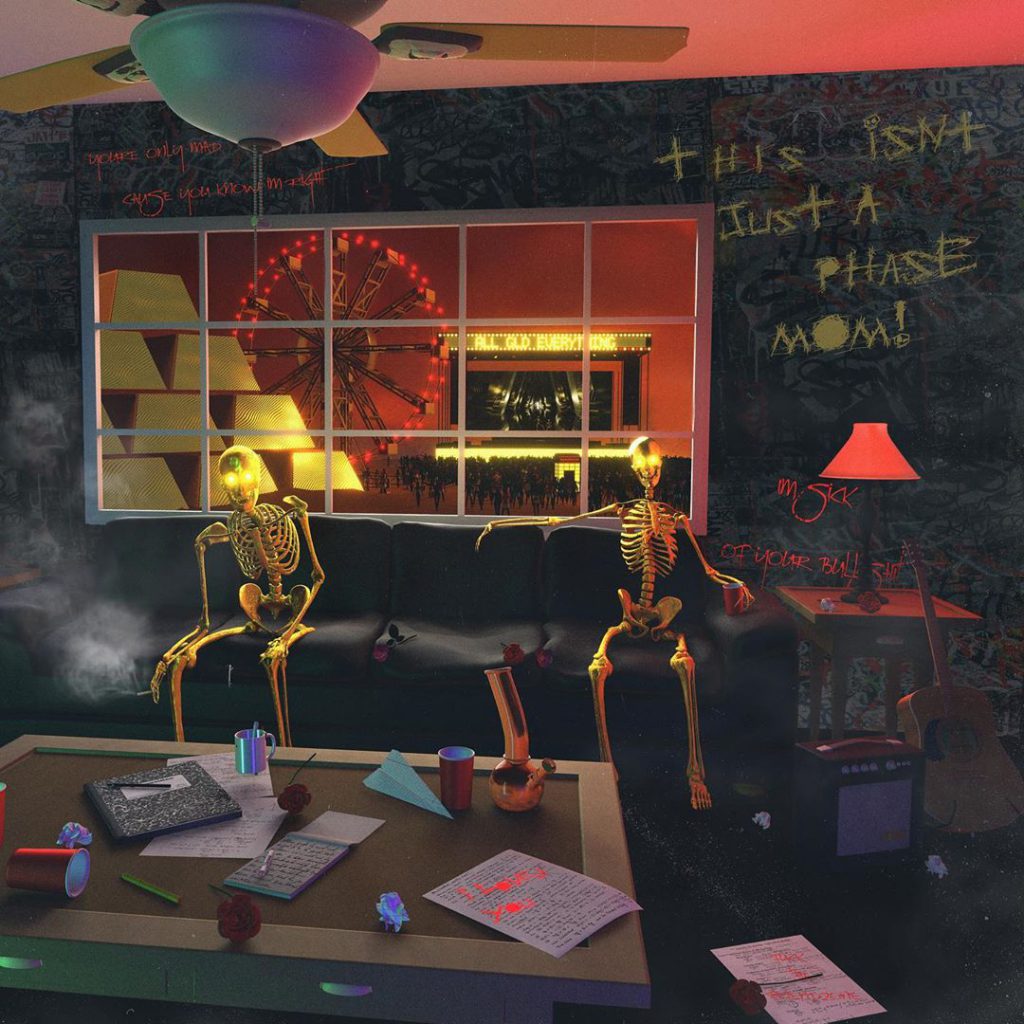 ---
Follow GLD on Social Media:
Website | Facebook | Twitter | Instagram | SoundCloud