Pioneer DJ looks to inspire and educate new artists by partnering with the DJ Coach to create free classes for WeDJ and rekordbox.
---
As dance music continues to grow in popularity, many have stared up at the stage wondering what it's like to be behind the decks or more recently on the other side of the TV or monitor when watching a livestream on Twitch. Now, the opportunity to learn is at your fingertips as Pioneer DJ announced a partnership with DJ Hapa, founder of The DJ Coach, to develop a 5-day WeDJ and 7-day Rekordbox 6 courses. The best part about it? It's all free. 
Valued at $99, the courses look to help DJs learn new skills and fine-tune ones they might already know on the DDJ-200 and DDJ-400. Each day, DJs will be challenged with a 20-30 minute lesson and a short quiz to help lock the skills they've picked up in their own memory. They'll also pick up on topics including basic music theory, effects, rhythm, mixing, looping, tempo, and more.
By the end of the course, participants will have successfully recorded their first mix, which can then be submitted to The DJ Coach for feedback and a deeper look at the core understanding of DJing. While these courses target aspiring DJs who are looking to make their mark on the scene, those who have already cut their teeth on the decks can hone in on their own skills as well making it suitable for everyone.
To begin the course, DJs must enter the requested information on Pioneer DJ's The DJ Coach landing page, create their account, and sign on TheDJCoach.com. The current courses that are being offered for free are a 5-Day Class centered around the DDJ-200 and a 7-Day Class centered on the DDJ-400, let us know if you sign up in the comments!
---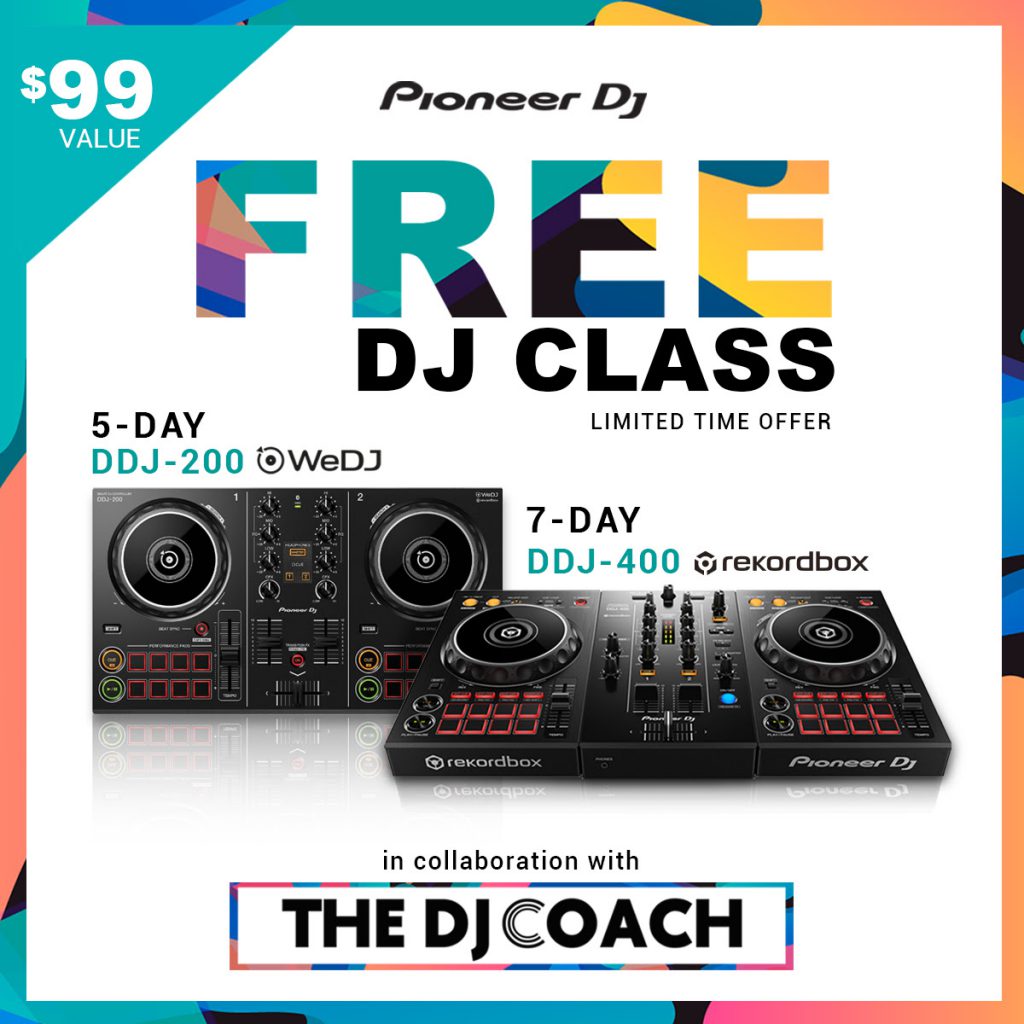 ---
Follow Pioneer DJ on Social Media: