Looking to lift the spirits of music lovers around the globe, AFSHEEN has unveiled details for his forthcoming album and its first single!
---
Born in Iran but based out of sunny Los Angeles, AFSHEEN is a multi-talented artist who has taken on the role of producer, songwriter, DJ, and more since first breaking onto the scene. Over the years he's worked with some of the biggest names in the pop music realm including Janet Jackson, Madonna, Sia, and Kygo, racking up over a billion (that's right, billion with a B) streams along the way.
Now, AFSHEEN has set his sights on lifting the spirits of music lovers around the globe with the announcement of his forthcoming album HAPPY TUNES. Due out on November 11 via his own imprint SOUNDISH, the concept album will blend the sonic styles from the realm of dance music with R&B, pop, and more to showcase his influences and put them on full display.
Written during the pandemic in his home studio, HAPPY TUNES not only acts as a full-circle moment for AFSHEEN but also as an effective love letter to the impact that music has made on his life. Speaking about that impact, he stated "Music has saved and shaped my life. I have met the most incredible people in my life because of music. I get to eat because of music, I get to interact with incredible people because of music. I met the love of my life because of music."
While the release of HAPPY TUNES is still on the horizon, he's given everyone a taste of what's to come with the release of the album's lead single "Be Happy." A quirky dance-pop tune, it's the perfect addition to any uplifting playlist that you put on when you just want to let loose and free your mind of the stressful environment we're all currently living in.
Listen to the lead single "Be Happy" on Spotify or your preferred platform, pre-save HAPPY TUNES ahead of its release in November, and let us know what you think of the latest from AFSHEEN in the comments!
Stream AFSHEEN – Be Happy on Spotify:
---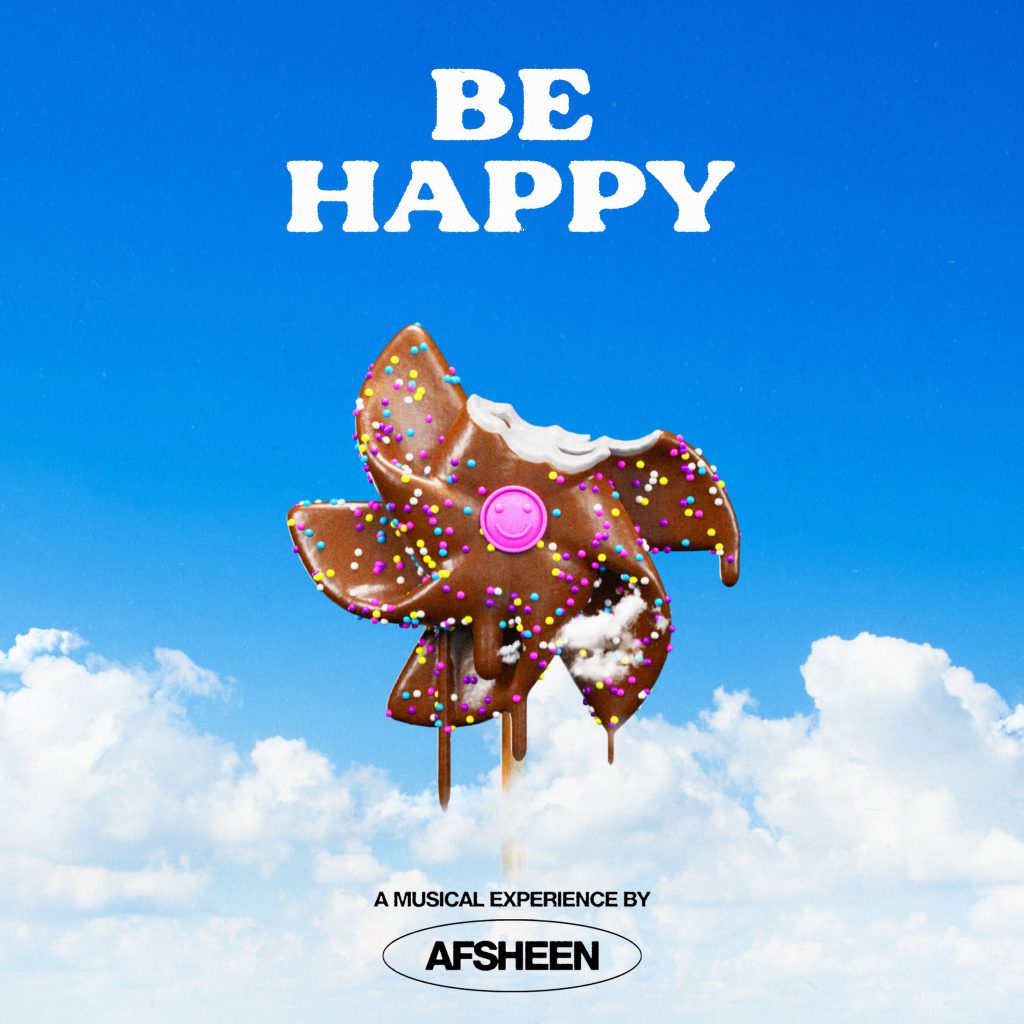 ---
Follow AFSHEEN on Social Media:
Facebook | Twitter | Instagram | SoundCloud