Major Lazer releases an energetic trailer for their new docu-special Chasing The Sound set to premiere on September 28 on YouTube.
---
Major Lazer is always hungry for something new. They find inspiration and influence in so many different things, and their sound is rich with culture. In fact, you can hear those influences from all over the world and that's what makes them so special. Luckily fans of the group will get the opportunity to follow them on an extraordinary musical journey in their new docu-special Chasing The Sound premiering Monday, September 28 on YouTube.
Get ready to see Walshy Fire, Ape Drums, and Diplo travel to the two places pioneering the sound of Afrobeats — Nigeria and Ghana. The trailer provides a quick look into what we can expect. The documentary features interviews from local artists and live video footage of events in both Lagos and Accra. Most importantly, we get a glimpse into the artistry of Afrobeats and how its magnetic sound is starting to catch attention from around the globe.
For any Major Lazer fan, this is a special opportunity to see the guys in their element. We get to see them soaking up the experience and fully immersing themselves in the surroundings of Nigeria and Ghana. Ape Drums said it best in the trailer, "Afrobeats has influenced some of the biggest pop stars in America."
Most importantly, it's time to pay homage to the people who are pioneering a fresh sound that we haven't heard before. You know what they say, know your history, so get ready to take notes. Check out the trailer for Chasing The Sound below on YouTube, and let us know what your thoughts are in the comments!
Watch the trailer for Major Lazer's docu-special Chasing The Sound on YouTube:
---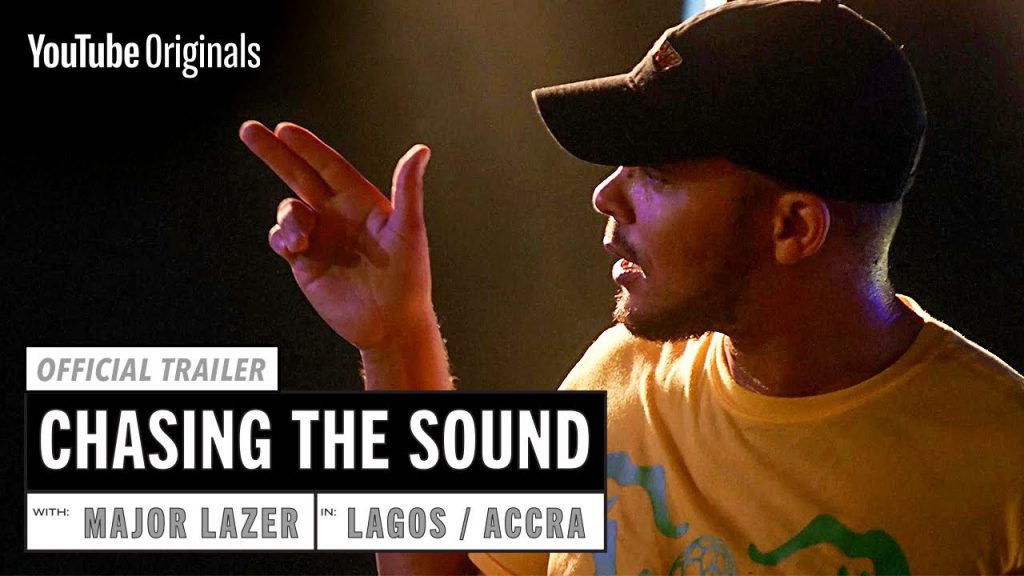 ---
Follow Major Lazer on Social Media:
Website | Facebook | Twitter | Instagram | SoundCloud | YouTube