Stunning singer/songwriter HALIENE has released her latest empowering single, "Walk Through Walls" that's out now on Black Hole Recordings.
---
In a world full of disorder, everyone could use some hope and inspiration in their lives, and HALIENE is looking to help. One of the brightest lights in the dance music world, she captured the attention of the scene with her showstopping voice and songwriting talents on tracks like "Saving Light" and "Dream In Color." Now, she's delivered her latest single to inspire listeners around the globe, "Walk Through Walls."
"Walk Through Walls" offers up orchestral sounds from the cello and cinematic breakbeats for a dramatic touch. While the cello in the opening creates a somber mood, HALIENE's voice helps elevate the track from sadness to greatness with her elevating words of "I know you can." We're living in crazy times where the struggle is very real and present but for a moment, this song provides comfort in that no matter the obstacle, you can overcome it.
Paired with the release is a music video that helps flesh out the meaning of the song even more as we travel to five different but beautiful locations in Utah. We watch HALIENE venture out with a sledgehammer as she looks to break down her own struggles and obstacles, which she destroys in an epic fashion. Once destroyed, she becomes a different version of herself dressed in a teal goddess dress with amazing accessories for a powerful silhouette.
Watch the music video for the tune below, stream or purchase "Walk Through Walls" on your favorite platform, and let us know what your thoughts are in the comments!
Watch the music video for HALIENE's "Walk Through Walls" on YouTube:
---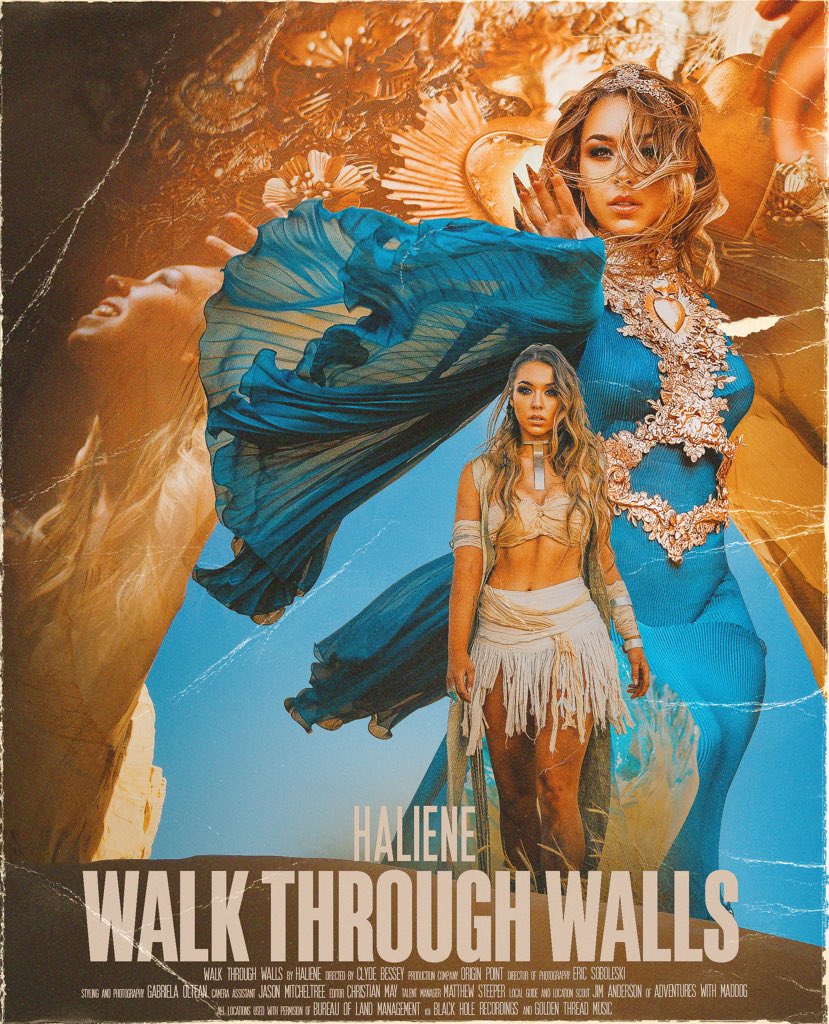 ---
Follow HALIENE on Social Media:
Website | Facebook | Twitter | Instagram | SoundCloud | Twitch