Duke Dumont cooks up a delicious remix album for his latest release Duality with new cuts from Will Clarke, Purple Disco Machine, and more!
---
Renowned producer and eminent DJ Duke Dumont is no stranger in the dance community. His deep commitment to his fans and the underground house music scene is illustrated in every performance and release that this icon has delivered over the years. Now, after releasing his stunning album Duality earlier this summer, he's served his faithful following a fantastic set of remixes on Duality Remixed!
Featuring a ray of devoted artists to the scene, Duality remixed tracks are undeniably high quality. Kicking off the album with a fan favorite, Purple Disco Machine reworks "Ocean Drive" by embodying his intrinsic groovy nature. He intertwines funky house beats and disco-infused melodies that ultimately send you off to nights at the Roxbury.
Following soon after, "The Power" is graced by Vintage Culture and Volkoder who intend to astonish listeners with their feel-good rework of the track. They heighten it by including futuristic synths and an electrifying bass that pulses in your veins. Feeling the power would be an understatement when it comes to this phenomenal remake.
Changing the energy of the album entirely, Kyle Kinch's take on "The Fear" is sensational, to say the least. Kinch exhilarates his listeners as he engages with a high-intensity tempo of the track that lifts them to a hypnotic state. On the other hand, Cerrone slows down "Let Me Go" in a euphoric manner with her synth-driven edits and compassionate take on this already sentimental tune! 
In its entirety, the breathes new life into the tracks that fans of Duke Dumont have been grooving out to all summer long. Stream Duality Remixed on Spotify or your preferred platform, and don't forget to tell us which remix was your favorite in the comments below!
Stream Duke Dumont – Duality Remixed on Spotify:
---
Duke Dumont – Duality Remixed – Tracklist:
Ocean Drive (Purple Disco Machine Remix)
Nightcrawler (Tensnake Remix)
The Power (Vintage Culture & Volkoder Remix)
Obey (Catz 'n Dogz Remix)
Therapy (Will Easton Remix)
The Fear (Kyle Kinch Remix)
Love Song (Will Clarke Remix)
Together (Luttrell Remix)
Let Me Go (Cerrone Remix)
Therapy (Franky WahRemix)
Nightcrawler (Illyus & Barrientos Remix)
Let Me Go (Jonas Rathsman Remix)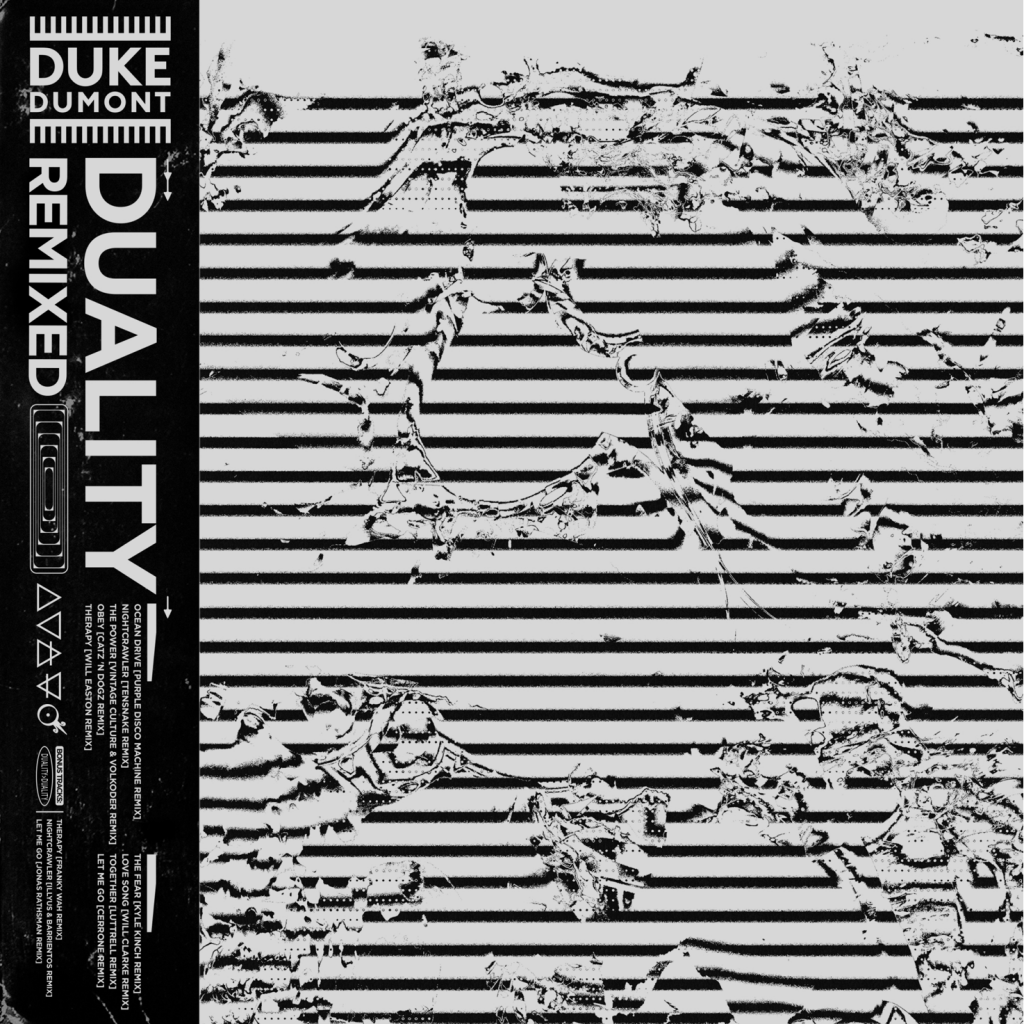 ---
Follow Duke Dumont on Social Media:
Website | Facebook | Twitter | Instagram | SoundCloud | YouTube