Nostalgix swung by to chat about her latest release "By Myself," her recent livestreams, and her goals for the remainder of 2020!
---
Vancouver-based artist Nostalgix is making waves in the house scene. A self-taught DJ and producer, she is incredibly passionate about music and is constantly working at her craft. The result? A consistent stream of new releases and a frequent face on lists highlighting artists who are primed to take the scene to the next level.
Nostalgix's playful house sound that frequently embodies catchy vocals has caught the ear of many, including Tchami's Confession and AC Slater's Night Bass imprints. She also was handpicked by fellow house producer BIJOU to be one of the first artists to release on his new label, Do Not Duplicate Recordings.
If that isn't enough, Nostalgix has also had some massive sets this year including a recent livestream for Digital Global Dance Festival. With all the buzz around this rising house star, we knew had to chat with her about her latest release, "By Myself", her insane work ethic and more! Stream her exclusive guest mix below and read on for our chat!
Stream EDMID Guest Mix 236 || Nostalgix on SoundCloud:
---
Hey Nostalgix, thanks for chatting with us! Let's talk about your latest release "By Myself" that recently dropped on Tchami's Confession. How did this track come about and what brought you together with Rose Motion?
Of course, thanks for having me! I met Rose Motion last year in Vancouver and really liked their style. Their music has a deep house sound to it, and one of the artists on the project has a really beautiful voice. My sound is more bass driven and energetic so I thought it would be super fun to mesh our styles and see what would come from it.
"By Myself" is a perfect blend of that vocal deep house sound mixed with the energy of bass house. The record is all about independence and moving on to a better version of yourself, which is something I always stand by. 
"By Myself" marks your sixth release this year. With many artists experiencing creative blocks during the pandemic, how do you keep the creativity flowing in the studio and drive yourself to crank out outstanding tunes?
I always show up. If I have time to work on music, I try to use that as best as I can. I'm constantly trying new ideas, vocals, and synths to let myself be creative and have fun with it. Sometimes it takes one sound to spark an entire idea. Having creative blocks is completely normal, but it's important to keep trying to create. If you're having writer's block and decide to just not make music until it's gone, that's not gonna help at all.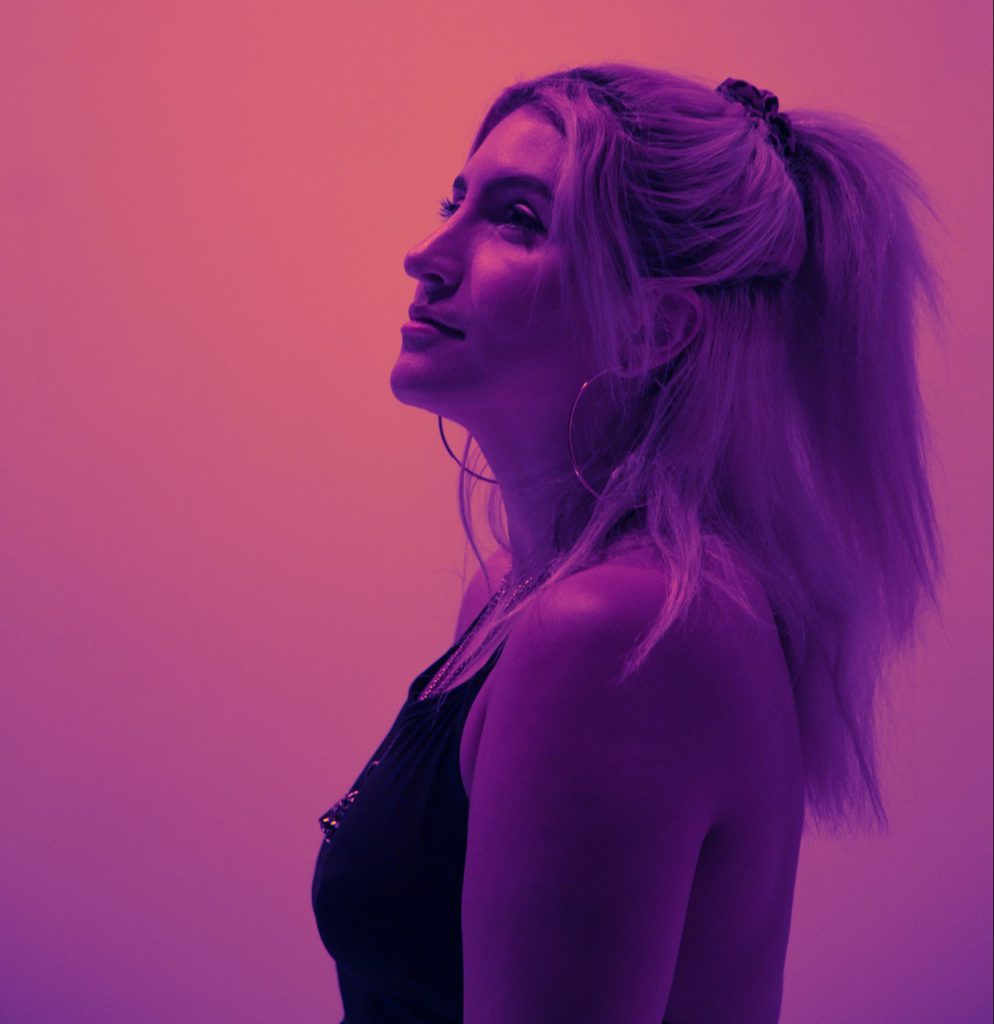 Recently, you were on the Happy Hour presented by FUSER livestream with Dr. Fresch and fellow Canadian, No Thanks. What was it jamming out with them on stage even though the crowd was virtual?
It was insanely fun! I felt like I was playing a show with friends again, even without a crowd there was so much energy. Dr. Fresch always has such a positive outlook and energy that I look up to, and No Thanks is an artist duo that's been crushing it in Vancouver so it was a really special B2B2B. So much good music. 
You and StoryTime run the "Invader Mix Sessions" on SoundCloud and have almost reached the 40th episode, congrats! Can you give us more details about how this mix series came to fruition and what the process is like creating it?
Thank you! I started Invader Mix Sessions to give up and coming house artists a platform to share their music. Storytime and I partnered up to bring insight from the artist's backgrounds and share their stories. We've gotten extremely talented artists from all around the world involved in the series already, recently featuring artists like Jay Dunham, Umbree, YYVNG, and Jaycen A'mour.  It's been a lot of fun putting together each episode. A big goal of mine is to be able to support and bring up new artists, so watching this mix series grow has been amazing. 
Your backstory on how you got into electronic music and have been self-taught in Ableton and FL Studio is incredible. What was the first moment where you felt that things were coming together for your career?
When I signed my first record to Tchami's Confession. Starting out as a producer, it was one of the labels I looked up to the most. I loved all the songs and artists on the label. For me, it was a very full-circle moment to be part of Confession, especially as the first female artist on the label. After signing my first record with them, I was so inspired to work even harder. 
Aside from the pandemic this year, what has been the biggest struggle that you both have faced so far as an artist, and how did you overcome it?
Trying to find balance between my work and personal life. I spend a lot of my free time making music, so that's usually what's on my mind. After leaving the studio I go home and either work on more music or other things. I'm learning to take a step back some days and focus on reconnecting with nature, whether that's going on a hike or working out outside. I think taking breaks is so important to stay fresh and on top of what you're doing, but honestly sometimes I don't really want to. I would say I'm better at it now, but trying to find that balance. 
As we dive deeper into the latter half of the year, what are some goals you'd like to achieve before the end of 2020?
I've definitely got some big plans for the rest of the year! I would love to put out more records with my vocals and production. I've been working on that a lot through 2020, so I want to start sharing that side of me. 
I also really want to put out a music video and direct it myself, that's been a goal of mine for a while. 
Outside of the music, what do you enjoy doing in your free time? Have you picked up any new hobbies over the past few months?
This is definitely related to music, but I've been playing piano a lot. [Laughs] 
Outside of that I've been working on my fitness, reading books, painting and going on hikes. Self care is really important to me, I wanna be feeling my best to put it into my art. 
Finally, if you could offer up an inspiring message to your fans during this uncertain time, what would it be?
Don't stress about the future and focus on what you can do right now to be happy! The craziness of this year is only temporary. We'll be back even stronger, so make sure you're doing things right now that make you feel fulfilled. 
---
Connect with Nostalgix on Social Media:
Facebook | Twitter | Instagram | SoundCloud | YouTube