New Jersey-based trance producer Apollo Nash talks production, remixes, BLM, and his dream rave lineup in this telling and lively interview.
---
Greg Job, aka Apollo Nash, is no stranger to the realm of trance. Despite the diversity in his production style, it's all underpinned one way or another in trance. This is no surprise as he came to the scene with his debut release in 2017 – right in the heart of the genre's reemergence. That release was "Nisyros" – a collaboration with Aressa on Elliptical Sun Recordings, and his ascent ever since has been a climb sprinkled with both banging original productions and amazing remixes.
Although he's grounded in trance, Apollo Nash has a broad range and each tune has a depth that lends itself to an emotional depth that's often missing from trance production. This helps attract a broad audience to his music; trance diehards and those that know nothing of the genre find equal aural wonderment in his work. It's also clear that music is his means of deeper communication.
As Apollo Nash began to blossom, 2018 saw his bangin' solo debut on OHM Music with "38 Below Zero." And while he continued to collaborate with Aressa, by personal favorites are his works with HGHLND., starting with "Icarus" and later with the beautifully uplifting remix of "Helios." To top it off this summer, he unveiled a remix of the East & Atlas song "Samoa" on the recently released Elliptical Sun Recordings 500, making it clear that the best is yet to come from this emerging artist.
So, when the opportunity to chat with Apollo Nash emerged we couldn't help but jump at the chance to explore this rising star's mind. Listen to his exclusive guest mix below and read on to learn more about his recent releases, explorations beyond trance, and thoughts on the state of the scene.
Stream EDMID Guest Mix 235 || Apollo Nash on SoundCloud:
---
Hey Apollo Nash, thanks for catching up with us. First and foremost, how are you holding up in these strange times?
Hey guys! Given the circumstances, I'm doing okay, thank you! It's definitely been a bit of a challenge dealing with the side effects of the pandemic and watching the world change before our eyes. It's been a lot to process and an interesting time to think about where we'll be on the other side of this, but I'm optimistic we'll be okay!
There seems to be a spectrum for electronic performers right now. On one end are the ones that have buried themselves in the studio and on the other are those that are doing seemingly endless livestreams. Where have you fallen on that spectrum?
So I've actually been somewhere in the middle. Most of my time was spent in the studio working on new music, but I was lucky enough to build a consistent streaming schedule of DJ sets in the spring and summer. It was an very enjoyable experience (it still is) and I'm starting to see the benefits of balancing both, but I began to feel mentally burnt out after a few months of non-stop producing and streaming. I think the experience just reminded me that taking breaks to give yourself time to regroup and "reset" is extremely important, and you shouldn't feel guilty about giving yourself the space to do so.
I will say it's been very exciting seeing the number of producers and DJs (both new and old) pick up Twitch to do livestreams. I think it's a great platform to engage with an audience and build a fanbase, and I hope the trend continues once things begin to open up again.
Your sets during Elliptical Sun-Days on Twitch have been filled with some seriously fantastic tunes. Do you approach livestream performances the same way you'd prepare for a live show? Was it hard to adjust playing to a screen instead of a crowd?
I actually do! 99% of the time I generally map out my sets in Ableton to get a visual sense of how long my sets are and when I should play certain tracks. Then, I hop into Rekordbox to set up my playlist and cue points for each song, and finally, I do a few practice sessions to make sure I come into the stream feeling confident in what I'm playing. If I'm playing in front of the crowd, it usually takes me a couple of minutes to shake off the nerves. With livestreaming, however, some of those nerves do appear but they don't really last as long since it's just me in my room. Basically, you'll see me dancing like a goofball a lot sooner during a livestream than in person!
Right as our lockdown began you released the single "Lone Warrior" on Elliptical Sun. How has that been received and how has it been different due to the timing of the release?
So far the response has been amazing. Cosmic Gate opened one of their weekly radio shows with it a few days before it was released, and it managed to crack the top 30 in the Beatport Trance Hype chart. It was a great accomplishment for me. Generally, I'll only see people playing out my songs during radio shows/podcasts or if a friend sends me a video of someone playing it live. With everything moving towards live-streaming nowadays, you can usually see other streamers playing out your tunes fairly quickly. Sometimes even the day or the weekend of the release.
You've got another single "500N" releasing on Elliptical Sun soon. What can you tell us about this upcoming tune?
So it's actually NOT a single, but it was my own unique attempt to help celebrate Elliptical Sun's 500th release, which is an EP consisting of remixes of some of the label's popular releases since it's inception. I had the lucky opportunity to remix East & Atlas's "Samoa" which was one of my favorite releases from 2015, and I'm extremely happy with the way it came about. Adrian Alexander played it in a few of his livestreams and the reception was a lot better than I expected. The EP as a whole is really well put together, so I highly recommend checking that out.
Aside from originals, you've got some pretty amazing remixes out there including the recent club remix of "Helios" from HGHLND. How do you pick which tunes you want to put a twist on, and what's your approach to remixes on the production front?
For starters, I need to either really love the song or find at least one or two elements from the original that grab my attention. Vocal tracks don't take that long to figure out because it boils down to whether or not I like the vocal. Instrumentals, on the other hand, are more of a challenge and I need to make sure the main hook grabs me before I commit to working on it.
Before I even start writing anything, I listen to the song a few times try to understand the overall theme of the original song. Once I do that it becomes a matter of how do I keep that theme established in my own remix. For "Helios," it was dark and tribal, but there were a few melodic "hands up" moments during the breakdown. So, I focused on building the drums and warrior chants to help build that dark, tribal atmosphere, but I sprinkled a few melodic elements throughout the track to keep that euphoric energy I found in the original.
There are other remixes where I decided to take the original theme and completely reimagine it in a different direction. For Pablo Artigas' "Arcadia," the original it had a very electro, almost grungy energy to it. It was released around 2014 when the "trance 2.0" sound was still growing in popularity, so I wanted to recreate some of that energy within my remix, but with a more updated 2020 sound.
Your releases are unabashedly in the trance genre which seems to be your sweet spot. However, I know you are a fan of other styles and have often commented positively about the possible disco comeback. Is disco something that you'd potentially incorporate into future releases?
I try to be as eclectic and open to different styles of music as I can, whether it's through casual listening or even in the studio. There's always something you can gravitate towards in other genres to use as a source of inspiration. In the last year, I've been experimenting with incorporating elements from other genres and blending them into my music in hopes of keeping things fresh and interesting. Those periods of experimentation were challenging, but the results were very encouraging.
I generally gravitate towards songs with a significant amount of groove in it, so seeing more people incorporate genres like disco into their music has been significantly inspiring. I haven't personally experimented with disco but I think if I ever get the itch to dive into that, I can hit up Co.Fi for some tips!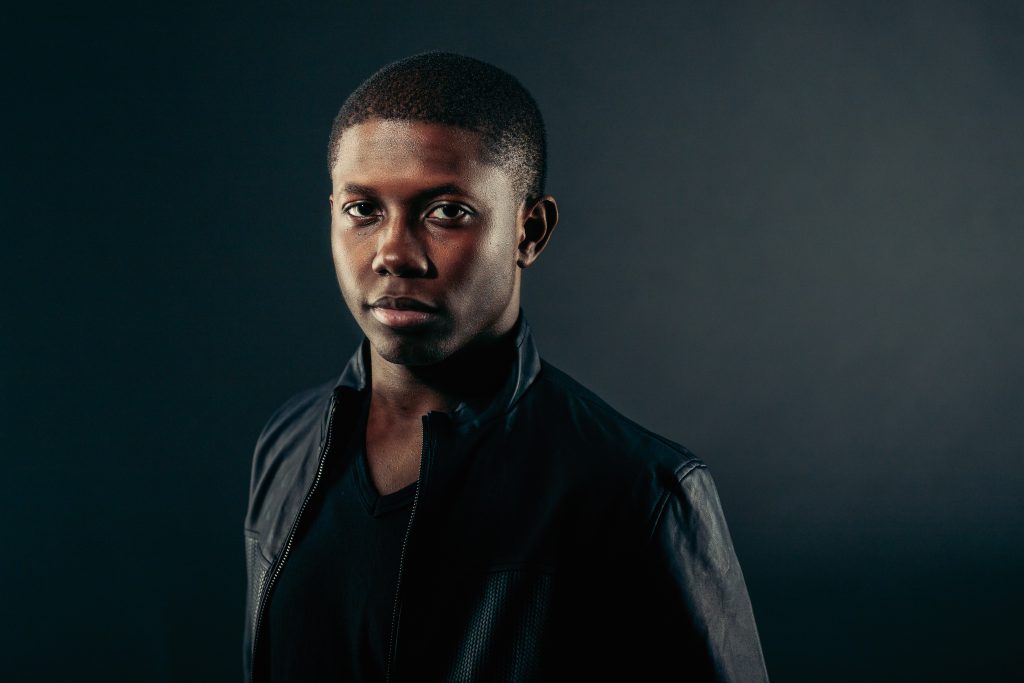 The origins of dance music align with the recent attention around the BLM movement and it's clear that EDM has marginalized communities over the years as well. Are you encouraged by the current momentum? What do you think we can do as the EDM community to remember our roots and celebrate these origins?
I think at the end of the day, it really boils down to representation. At times, I feel "EDM" is just a lazy catch-all term to define dance music. Unfortunately, it ends up only representing a certain sound and demographic, and fails to capture the vast diversity of electronic music.
Back in late spring / early summer when the BLM protests began to pick up steam, I read a few articles from a few bigger (BIPOC) artists where they spoke on their experiences in the industry. Quite frankly, I was left feeling disappointed and demoralized by their experiences and what they had to go through just to get to the position they're in now. Separately, when I ask friends to accompany me to certain shows or to check out a particular song I'm recommending, it's sometimes met with hesitation, followed by a recollection of an unpleasant experience at a venue, or it's flat out brushed off as something only for a particular group of people.
When you take a step back and see these massive festival and club lineups in the last decade, or you look at labels that focus on genres that originated in these marginalized communities and see these rosters exclusively represent a certain demographic, it's often quite difficult to argue against these sentiments of reluctancy.
On a positive note, I did observe a few labels and collectives actively taking steps to address their issues of diversity. While most treated it as a marketing exercise and used those movements as a new viral hashtag to hop on for engagement, others offered more significant solutions, such as new A&R hirings, highlighting more BIPOC acts in livestreams, and even giving artists an opportunity to remix or release original music on their label. Some of these took place before the pandemic but seeing artists like Mike Saint-Jules remixing for Armin van Buuren, Inner City (Kevin and now Dantiez Saunderson) having their work remixed by Genix, Kenny Dope of Masters at Work remixing for Moon Boots, or even Nourey remixing for Gabriel & Dresden are great steps in the right direction.
When pandemic restrictions are over, if you could pick a three-artist lineup and venue to be your dream comeback rave, who and where would this be? And are we invited?
This one is going to be a bit all over the place, but it's my dream rave so why not. You guys are more than welcome to come, though!
Eden Prince is one of my favorite acts I randomly re-discovered during the pandemic and I think seeing him live would be a treat. Andrew Bayer because I want to hear what he has been up to in the studio for the last year. I'll play it safe and go with Armin van Buuren as my last pick!
Finally, what goals do you have for the remainder of the year?
I have a few more originals I promised a few friends I'd finished before the year is over so that's my main focus right now. I started a YouTube channel a few months ago where I upload my Twitch livestreams to, but I'd like to post some more original content there before the year is over. Outside of music, I'm starting to realize I'm not as physically active as I should be. The gyms near me are all shut down so I want to at least start working out more at home and going for longer walks or runs in the neighborhood.
---
Follow Apollo Nash on Social Media:
Facebook | Twitter | Instagram | SoundCloud | YoutTube | Twitch