Silk Music big-timer A.M.R releases a mind-blowing, debut album filled with housey beats, beautiful melodies, and whimsical lyrics.
---
For quite some time now, A.M.R has been a familiar name for Silk Music fans. With numerous releases out on this groovy label such as "Voyager," "Come Alive," and "Pale Blue," he's made a name for himself with a reputation of making quality deep and progressive tracks. Since his first step onto the scene in the mid-2000s, he's been a lover of trance from the more speedy, uplifting side to purely progressive. He's proven himself to be a master of weaving together melodies and beats to create sounds that fans have grown to know and love.
This time around, he's compiled all that talent into a gorgeously cohesive debut album. A Place For Everything is an 11-track, progressive trance, and deep house masterpiece, and easily one of the best releases that have landed on Silk Music. The entire album flows smoothly like water down a stream as the tracks provide deep beats and sleek vocals. Simply put, it's a very well-crafted journey, and A.M.R has really shown off his musical talent in both writing and arranging these tracks.
If you let this album play the whole way through without interruption, it's obvious that's how the album was meant to be played. A Place For Everything really exhibits the pure technique and dedication from A.M.R that is sure to be a relaxing listen for anyone. So give the album a listen on your favorite platform and read on for my take!
Stream A.M.R – A Place For Everything on Spotify:
---
The title track, "A Place For Everything," sets the tone by creating a luscious soundscape, and "Crystal Fountain" follows with dreamy vocals and a great rhythm. 
A.M.R starts off beautifully and sets the tone for the rest of the album with "A Place For Everything" and "Crystal Fountain" both which feature incredible melodies. With no percussions, "A Place For Everything" is perfect and puts the listener well into the mood with the use of strings and piano to create a dream-like atmosphere that carries out through the album. "Crystal Fountain" introduces some great vocals and a deep housey beat that really carries well into the third track, "Fireflies." This groovy track is a perfect mood setter and such a great addition to the album, making the listener feel completely at ease when listening.
After "Fireflies," vocals are brought back in "Sailor's Cry," telling a story of a sailor's strife while at sea. At this point in the album, I begin to close my eyes and envision being on a beautiful beach. The wind blowing, the sound of the sea crashing in the background, the sun on my face – the term warm comes to mind. "Fell Out Of Love" continues this feeling and really puts me in a relaxing mood with very soft vocals, this time from male vocalist Brandon Mignacca, and continued to send me to that beachy place in my mind.
The album continues with three super songs that will surely whisk you away.
Continuing with the beach fantasy, we have three sultry smooth, yet super-hot tracks – "Hidden Sun," "Alchemist," and "In The Morning." Each of them holds a great vibe, each one offering up something different. The sunny "Hidden Sun" takes you on a lovely journey through light synths, deep beats, and an easy-going vibe. Being one of my favorites on the album, it ends on a great note leading into the next track, "Alchemist."
Both "Alchemist" and "In The Mornin'" bring housey beat and uplifting melodies and these tracks offer something that will definitely make you move. They lead fantastically into the next track "Constellation" which serves us up a great string lead melody, with a terrific breakdown sure to lighten up your mood.
"Light-Years From Here" gorgeously leads into the ending track, "Everything In Its Place," to wrap up this outstanding album.
Just as a starry night falls upon a beautiful beach, "Light-Years Away" and "Everything In Its Place" ends this album with starry-eyed melodies adding the perfect finishing touch. I can picture a beautiful starry sky with shooting stars when listening to "Light-Years Away." There's something truly magical about the way A.M.R manipulates the plucks and arpeggios in this track that really made me fall in love with it, and the feeling he was meaning to convey.
The album comes to a close with "Everything On Its Place" is an absolutely phenomenal track, and just like the lead of the album, it features no percussion but added emphasis piano and string-lead melody. After such a sunny and warm album, I couldn't imagine a better way to end it off than with two tracks.
From the sandy shore to the dark starry night, everything that A.M.R delivered made for a perfect journey to embark on.
It's obvious that A.M.R wanted to create a certain image with the soundscapes he created this album with, and he definitely delivered on that. It serves up such a warm and gentle feeling and really made me appreciate the amount of talent he has in evoking feeling with melodies. I thoroughly enjoyed this album, and I'm sure anyone looking for that perfect beach vibe album will enjoy it just as much as I had.
---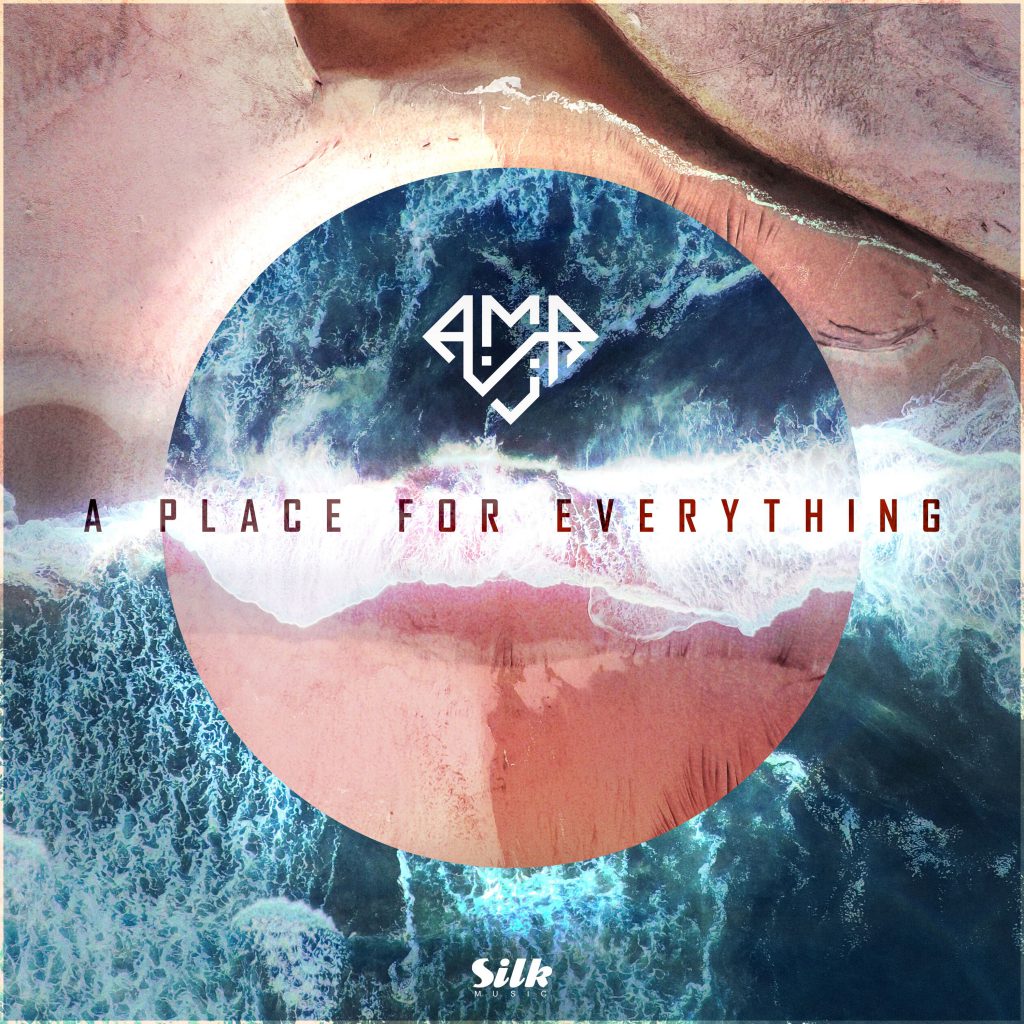 A.M.R – A Place For Everything – Tracklist:
A Place For Everything
Crystal Fountain
Fireflies
Sailor's Cry
Fell Out Of Love
Hidden Sun
Alchemist
In The Mornin'
Constellation
Light-Years From Here
Everything In Its Place
Crystal Fountain – Extended Mix
Sailor's Cry – Extended Mix
Fell Out Of Love – Extended Mix
---
Follow A.M.R on Social Media:
Facebook | Twitter | Instagram | SoundCloud