Dynamic Cuban duo PAUZA chat about their influences and recent accomplishments, as well as fresh new track "Bembé"!
---
Over the last few years, PAUZA has made waves in the Latin American dance music scene gracing listeners with tracks influenced by their Cuban heritage. With tracks like "Jungle Fever" and Samin's song "Heater," this pair has been heating up the underground house scene in more than one way. This time around, they've unveiled a fresh track called "Bembé" featuring Machiran, which elevates their listeners in Little Havana fashion!
PAUZA's unique production has opened the door to a partnership between deep house and Spanish vocals ultimately bringing a taste of Cuba to the stage and clubs and festivals. Particularly their latest release, "Bembé" highlights how glorious it can be to intertwine house beats with Cuban folklore by using deepened vocals from Machiran combined with maraca fueled melodies. PAUZA has also proven they know how to get everybody dancing to their hip-shaking beats at festivals like EDC Mexico, Live Out, and Bahidora.
We had the opportunity to (virtually) discuss how PAUZA brought their amazing cross-cultural production to life, who some of their main influences are in both the deep house and Cuban music scene, and what they have been up to amid quarantine! Be sure to listen to "Bembé" down below and download it on your favorite platform!
Stream PAUZA, Machiran — "Bembé" on Spotify:
---
First of all, we wanted to say thank you for taking this time to interview! Let's go ahead and begin the topic with the fact that you two are the first, female duo from Cuba to take on the dance music scene, who were your earliest musical influences and what drew you to electronic music?
In Cuba you are born listening to music, it is something that you have in your veins. In every neighborhood, there is music that goes through the walls of your house. We listened to anyone from Los Van Van to the Beatles to Jose Jose to Zahi. We have always gone to electronic music events in the city of Havana, so before even thinking of being DJs, we were already part of the scene. This music was different and we loved the power the DJs had over the public… we wanted to have that power ourselves. Also, that's why we started studying at the island's first and only workshop for female DJs.
Diving in a bit deeper, as women who bring a unique touch to a male-dominated electronic scene, what kind of challenges have you faced? What advice would you have for other women looking to become a producer?
Personally, we never had a special attitude towards male-dominance issues. When we started in the workshop where we took our first mixing and music production classes, our teachers were male DJs and they taught us all the classes with great disinterest, but we could perceive it. They transmitted their experience to us at the end of the day, but if you have an ugly experience or a situation like this, you should not pay attention to it. You just need to stay focused on your main goal.
At this moment, who would you say your biggest musical influences are from Cuba? How about in the electronic house scene? Have you developed particular skills or styles from any of the artists you just mentioned?
As we were saying, we have had our influences since we were just newborns. You listen to the clave or the bongo from any neighborhood. It is a rhythm that you are born with it. Something more specific that captivates us is the Afro-Cuban culture that has transcended for centuries in our culture. We are a mixture of Spanish people and Africans and we have very strong transculturation, which reflected in our music. Los Muñequitos de Matanza, Los Papines, Irakere, Eliades Ochoa are musicians who have influenced us a lot in our productions.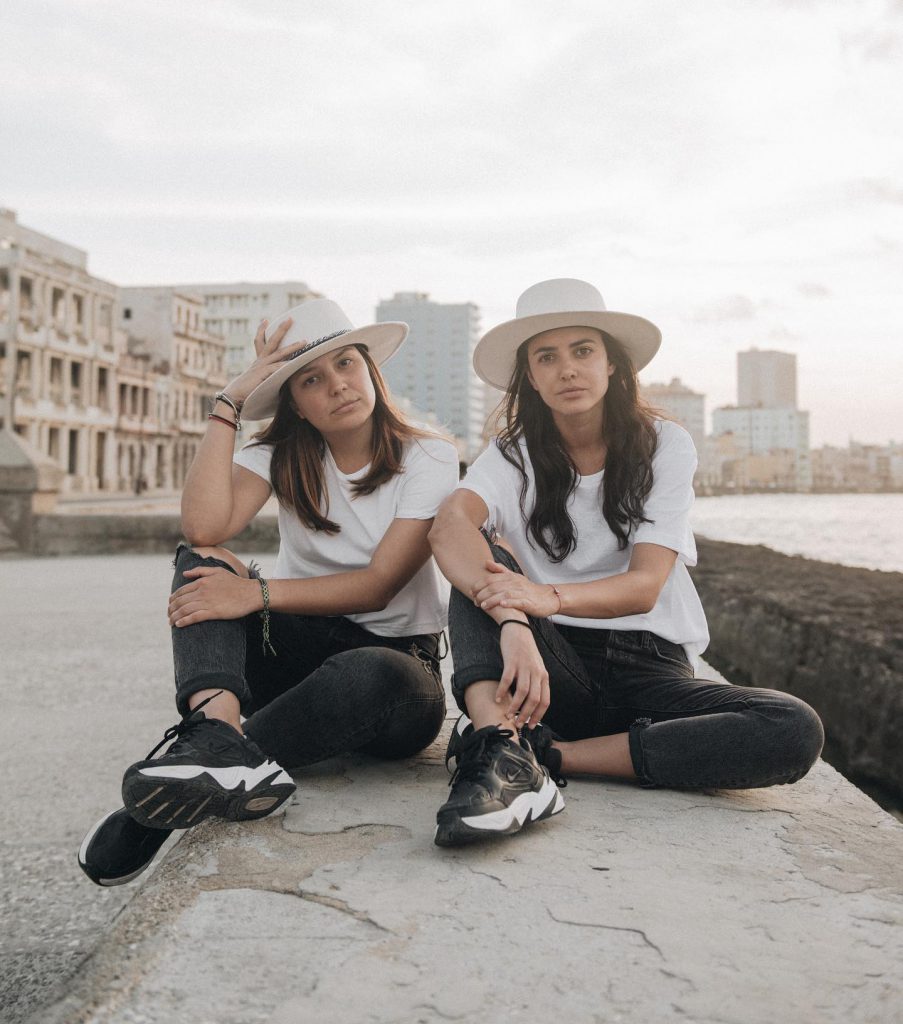 Let's focus on your latest release for a moment, "Bembé" ft. Machiran. How did this track come to life? What was the production process like?
"Bembé" talks about a Cuban girl who, while dancing, obtains the attention of a boy, describing the dance and immersing the girl in a Havana story that perhaps some of you may have lived. We worked on the instrumental before the vocals but we already knew in which path we were heading, then we met with Machiran in the studio and together we achieved these lyrics that have a lot of flavor.
In making this track you worked with Machiran, an amazing vocalist from Cuba. How did this collaboration come about? What kind of rhythm and energy did he bring to this track?
"Bembé" has very exotic vocals provided by Machiran. We think of it as the way people used to speak at religious festivals, a really peculiar grammatically form of speech. The percussion also gives it a unique vibe to groove and dance to. Machiran gave incredible energy to the track with his warm voice, he is a young artist with a lot of talent and future.
Prior to this release, you two graced the world with other tracks like Samins song "Heater". What does your production look like on remixed tracks? Is this process different in comparison to writing original tracks?
We put our own flavour and essence to all of our tracks, whether they are original or a remix. We work with a lot of percussion and shaky bass so they don't stop dancing. We record all of our percussion to have an original sound and it couldn't be another way around with the type of music and artists that we have in Cuba.
Looking back on your careers so far, you two have also had amazing performances at EDC Mexico, Bahidora, and Live Out. What has been your favorite experience performing live?
At all the festivals we had an incredible time, but Bahidora had something special, perhaps because it was inside the forest. It was in an incredible spot that goes really well with our type of music.
Now, lets address the current issue the entire world has been facing—the pandemic and prolonged quarantine—Have you two been able to stay motivated and creative? How has the process of making music changed since the pandemic? 
With the pandemic, we have been more organized and creative in the studio. The absence of gigs or festivals has meant we have been able to redirect all of our energy to create new music. We have a lot of music to release!
Have you two set some new goals for the next coming year? What would you advise a struggling artist amid the pandemic? What has kept you two afloat? 
We are full of purpose, but our main thing is that the world gets to know PAUZA. We are working very hard on this, creating stories and music with concepts that identify us, by trying to fill each track with a bit of our culture. We think this is what keeps us afloat and creative, our desire to eat the world. 
Finally, to wrap it up on a lighter note. What is your favorite thing to do right now to keep busy and goal oriented? Favorite activity? Music? Entertainment? Lets help our fans stay on track!
[Laughs] With this quarantine we have learned a lot in the kitchen, doing exercise, meditating, redecorating our rooms, and gardening. The truth is that we like this version of "PAUZA," we redirected ourselves to know where we want to go and what type of music we want to create.
---
Connect with Pauza on Social Media:
Facebook | Twitter | Instagram | SoundCloud