If you haven't paid attention to the sounds that Drew Dapps is making in the studio and serenading crowds with behind the decks, now's your chance!
---
Las Vegas-born but San Diego-based house DJ and producer Drew Dapps has been making some big moves in the scene this year, even in the face of the global pandemic. Originally living in the realm of hip-hop, he made the transition to house music soon after moving to America's Finest City and developing a passion for the underground styles of dance music.
While he might be one of the freshest faces in the SoCal scene, his releases have already begun to speak for themselves with tunes such as "Universal Connection" with Womack, "Amazing Style," and "Ya Dig Me" catching the ear of house music tastemakers this summer. Prior to shows coming to a stop he moved crowds at clubs throughout San Diego along with other appearances on the West Coast, but has since made the transition like many others to the digital realm for some fantastic livestreams.
Just last weekend Drew Dapps rocked the stage during Virtual Horizon Festival for a closing set that was an absolute stunner. After making us groove away to his hypnotic beats in our rave caves we jumped at the opportunity to chat with this rising star in the scene, so listen to his exclusive guest mix below and read on for the full conversation!
Stream EDMID Guest Mix 234 || Drew Dapps on SoundCloud:
---
Hey Drew Dapps, thanks so much for taking the time to chat with us today! Let's start off by exploring your music history. Who were some of the first artists you listened to and what drew you to dance music?
Drew Dapps: I've always had a lowkey love for dance music starting from a young age. When I was just a kid I really vibed with the sounds of the Venga Boys and also Daft Punk. This kind of music just put me in a good mood so effortlessly like no other genre was able to do. 
What pushed you to start a career as a DJ/producer? Were you always interested in making dance music or was that something that you developed over time?
As I began my music production journey I was initially making beats with the intention of artists to rap/ sing on them. It wasn't until I found myself a San Diego transplant that I was introduced to the world of underground dance music. When I discovered the culture and how refreshingly uplifting the community was, that was when I began to emulate the new sound I was captivated by. When I realigned my artistry to House music, I have bounced around a lot with different sub-genres until I started to find my true sound of deep/minimal/tech. 
Over the past few years you've released some seriously fantastic tunes, most recently appearing on Family Reunion's Vinyl Cuts' Essentials Vol. 1 with "Universal Connection." When you're sitting down and about to create a track, what gets your creativity flowing?
I think what makes my creativity flow is having a dedicated time-space oasis in which I dedicate to writing music. For me, this is early in the morning before most people are up and before the sun is shining. I think that having a dedicated schedule to allot creation is what inspires your 'muses' to whisper the ideas in your ear. Before getting stuck into producing though, something that inspires me heavily is checking out an EP of an artist I admire start to finish or listening to label's VA Comp. Hearing their fresh ideas makes me wanna get in the studio and give a shot at a new technique or something interesting I can try out for myself. 
Looking at "Universal Connection" specifically, what was the production process like for that tune? Can you walk us through how you made it?
This track is actually a collaboration with my good friend Womack who resides in Florida. We initially e-met through the 'Finish More Music' online community but have become more acquainted through mutual label affiliations. He sent me the initial idea of the tune, which I reworked with some of my go-to sounds and fx. I used my favorite plugin Omnisphere to synthesize not only the chord stabs and pads but the percussion as well. To give it that 'spacey' feel as I've heard it been described, I bounced out the dubby chord patterns and reversed them so they kind of 'flow' into each other. Tasteful delay, evolving pads, and dense percussion motifs work together to keep a constant feeling of motion and orbital vibe on this one. 
Artists have had to adjust quite a bit during the pandemic as live shows have been put on pause for the foreseeable future. How have you dealt with the stress of these changes on a personal and professional level?
To be real, I think that doubling down on the time I spent in the studio and ignoring the drama in the world has helped me get through it. It's tempting to look at the news and all that stuff, but all in all, I have no control over that so I've made sure to get locked in the lab before checking my phone or social media or anything. This has helped me finish a good bunch of tunes during the initial lockdown period.
Aside from that, having a daily routine in which I read, journal, and meditate has helped put me in a better headspace. One thing I've been doing is reading about stoic philosophy, and that has helped me embrace the mindset of 'it is what is' and you just gotta keep doing you, regardless of what's happening in the world around you. 
You absolutely dominated the decks during your closing set for Virtual Horizon Festival this past weekend. What was it like playing during the livestream and how do you approach sets when the only people in the crowd are working production?
Thank you for the kind words first of all!  It was really an amazing feeling to be honest because it was my first time ever playing a set of 100% original music (let alone getting to do it in such a professionally produced set up)  It felt really nice to get behind the CDJ's again since shows have been at a halt I thought I might be a little rusty, but after I jumped in it felt natural to me once again! When DJing you get into that 'flow state' so it kind of doesn't make much of a difference who is watching, you just get locked into the groove you feel? Plus the lights and visuals were going crazy so I couldn't really see who/what exactly was in front of the stage anyway. [Laughs] 
 How do you approach your mixes and sets in general? Do you find yourself digging the virtual crates on Beatport, play out your own tunes as much as possible, or have some other tricks up your sleeve?
Coming up in the house music scene, I've been lucky enough to make friends with amazingly talented producers all over the world. Although I love to play out my own releases and road test unreleased joints, these artists who have become kin to me are a priority in my Rekordbox playlists. With that being said, though, if a song slaps, then it slaps, and I must rinse it, regardless if I am already familiar with the name attached to it or not.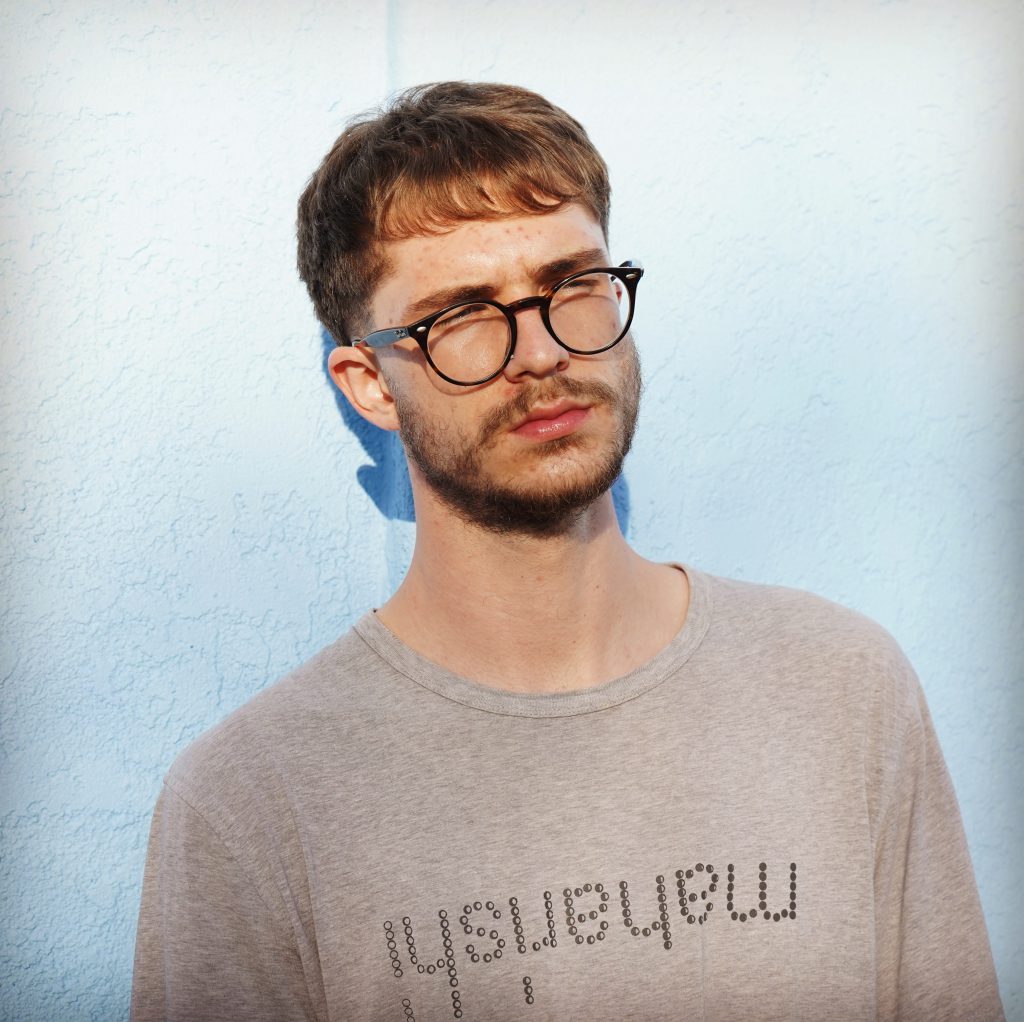 As an artist who is currently rising through the ranks of the scene, what has been the biggest struggle you've faced so far in your career, aside from the pandemic? 
I think that the biggest obstacle on my path of growth as an artist has been dealing with imposter syndrome. If you're not familiar with this phenomenon it is something that many creatives feel from time to time, in which one feels like they're not actually a real artist or not all they claim to be. There have been times earlier in my journey where I've felt like good songs I produced were just a fluke, or that I am not yet 'qualified' to be sending music to certain labels, or playing certain shows, or whatever.
One anecdote I've found for this issue is keeping a 'Jar of Awesome' (something I learned from Tim Ferriss' book) and in this jar, you keep notes of accomplishments you are proud of. So any time you might be doubting yourself, you can take a glance at this jar and see just how many amazing things you have done in the past whether they be big or small. Seeing the accumulation of these accolades is just reassurance that you are the real deal and you owe it to yourself to get more slips in the jar. 
While you might not be originally from San Diego, you definitely will know a great spot to get some late-night Mexican food. Where are you heading after a night out and what's your standard order?
Wow, this a great question, however, I've found that my go-to post-night-out snack is Sour Patch Kids (watermelon) and an Arizona iced tea actually… But, my favorite Mexican restaurant that I've become a fan of has to be Lucha Libre. The immersive salsa bar and convenient location next to the clubs won my heart.  
Finally, with half of the year in the rear view mirror, what goals do you hope to achieve in the rest of 2020?
One of my main goals of 2020 was to release 20 tracks, and as of last week I have actually just accomplished this! However, now that has been said and done, I am working hard on making the other goals I scribbled down at the beginning of the year to become a reality as well.
Another goal of mine is to double the stats of my 'Spotify Wrapped' of 2019, meaning double the number of listeners, double the number of followers, double the amount of countries, etc that I amassed last year. I also keep a growing list of dream labels I would love to work with, so I am keeping this in mind every time I get a session in on FL Studio. Additionally, I am aiming to get at least six more proper livestream events poppin', that way I can keep sharp on my DJ sets, and also stay connected with the people I am so very grateful to share my music with.
---
Follow Drew Dapps on Social Media:
Website | Facebook | Twitter | Instagram | SoundCloud