Lovers of the arts in Denver are in for a treat over the next six weeks as The Acoma Street Project reveals plans for their socially distant showcases.
---
While the return to shows and festivals continues to move further away by the day due to those who aren't abiding by guidelines, but CoClubs and option4 have looked to an alternative solution for those who are craving art and live music in Denver. They've put their brilliant minds together to launch The Acoma Street Project, a socially distanced music and art pop-up experience that looks to be the best solution for those looking to get out of their house in a safe manner.
Kicking off over the weekend of August 27-29, the Acoma Street Project will run for six weeks and feature an immersive art-walk, unique dining experience, and livestreamed sets from some of the best artists in the dance music scene. The debut weekend will feature sounds from Blond:ish, Dubfire, and Random Rab, which will be broadcast on a massive 26-foot 4k LED wall for attendees to enjoy from their sectioned off, socially distanced spaces.
CoClubs has also teamed up with IRL Art to curate the large art-walk gallery with pieces that will also be available for purchase by attendees. Featured artists who have contributed to The Acoma Street Project include larger than life visuals from Android Jones, the work of neon artist Scott Young, TV installations from Tyler Neyland and Nikki Roberts (KAIOS), and Living Light Sculptures from glass artist Alex Ubatuba.
Making a commitment to local regulations that have been put in place, the showcase will require masks and social distancing from attendees. This will be achieved through a party limit of four people, escorts who will take the parties to their isolated platforms and guide them on the art-walk, and contactless payment methods on-site. Trained staff will also be monitoring the venue and will be keeping an eye on attendees throughout the duration as well.
Tickets for the opening weekend are available now via their website. Check out the full lineup and gallery below for a taste of what's in store for those who are considering attending!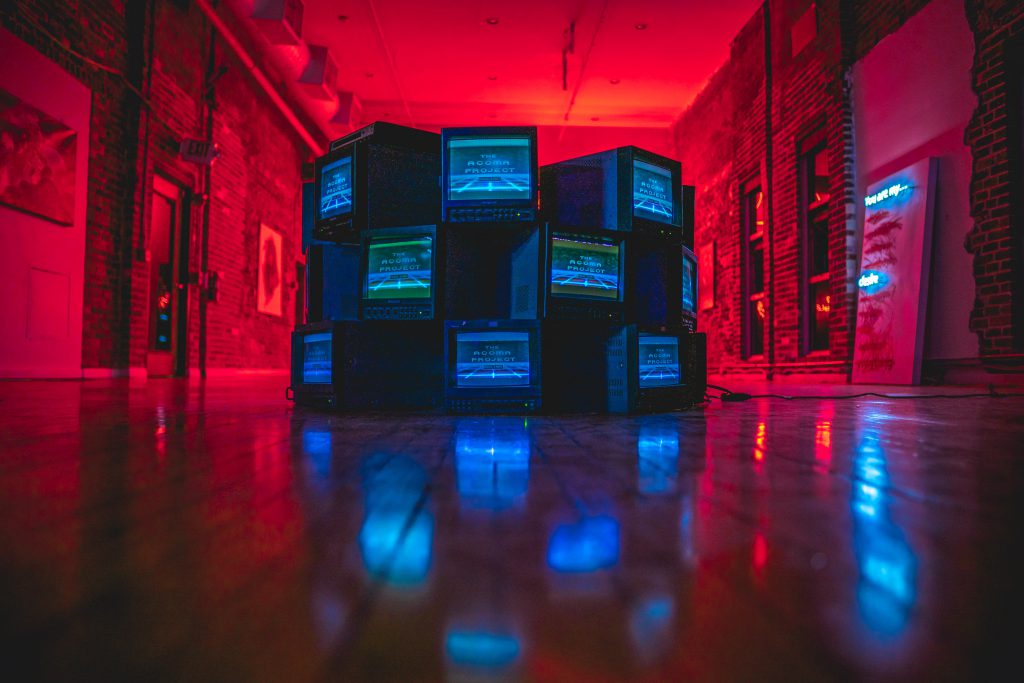 ---
The Acoma Street Project Opening Weekend Lineup:
---
Follow The Acoma Street Project on Social Media: