Biscits talks about the release of his latest single, "From the Start," the biggest influences on his career, and life during a pandemic.
---
Southhampton's Biscits has been making quite an impact on the music industry since first emerging on the scene. Already catching the ear of artists such as Diplo and Fisher, along with labels Sweat it Out and Solotoko, he's amassed over half a million monthly streams. In fact, his splash last year was monumental as he became one of the top ten selling artists on Beatport to further prove that the scene has been craving his sounds.
Prior to the pandemic, Biscits toured the world and playing some impressive festivals including All My Friends in Los Angeles and Warehouse Project in Manchester. Now, with the release of his latest tune "From the Start," Biscits has proven that he can continue to dominate the airwaves in 2020 with even more releases on the horizon as well.
After dropping his summer jam we caught up with Biscits for a deeper dive into the track itself, as well as his biggest musical influences, and how life during the pandemic has treated him. So listen to "From the Start" on Spotify below, download or stream the tune on your favorite platform, and read on for our chat with him for some extra insight!
Stream Biscits – From the Start on Spotify:
---
Hey Biscits, thank you so much for taking the time to talk with us today! Let's get started by exploring your history a bit. Who were some of your earliest musical influences and what led you to develop a passion for dance music in particular?
My earliest musical influences definitely come from my parents, they had very cool taste! When I was younger I would mainly listen to the Beatles and Queen. When I got to college and began going out to clubs etc my eyes were opened to the world of electronic music. My friends and I were obsessed with Ed Banger records, we would listen to Justice or Sebastian and wonder how the hell they made those tracks!
How do you feel that growing up in the UK affected your direction as an artist?
I think the UK has a rich history in electronic music, especially growing up in Southampton which is the spiritual birthplace of UK Garage! I personally was influenced by artists like The Chemical Brothers and Fatboy Slim, I loved the rough and ready approach, those artists made it feel like anyone could make music.
You recently released your latest track, "From the Start," can you share what the production process was like? Do you have a specific way you approach making tunes?
I'm really happy with how the track came out! I had the idea to remake Heartbreaker by MSTRKRFT in 2016, it began life as more of a future bass track at about 80Bpm. As my sound shifted and I became obsessed with house music I decided to revisit the project and see if would translate. It all came together fairly quickly after that! 
I don't really have a specific method for making tracks. I find that the main musical idea for a track shouldn't take any longer than a few hours to come together, (any longer than that and you should just go and have a cup of tea!) then you can spend as long you want sorting it out production-wise. 
Aside from the original releases you've also delivered some fantastic reworks of songs like Missy Elliot's "Work It" and Gene Farris and John Summit's "Bass Go." How did you decide to recreate these tracks?
The Missy Elliot track was decided by my Instagram followers! They picked the track for me to remix and I had one week to get it done, luckily they picked an easy one. Missy Elliott has to be one of the most remixable artists in history! 
Normally if I'm going to remix something it's because something in the original track has caught my attention, I was recently asked to remix a track by 'Farr' because the vocals just sounded amazing and I thought I could really work them at a House tempo. If there isn't an element that jumps out at me in the original then the remix probably won't happen! So it's best just to leave it.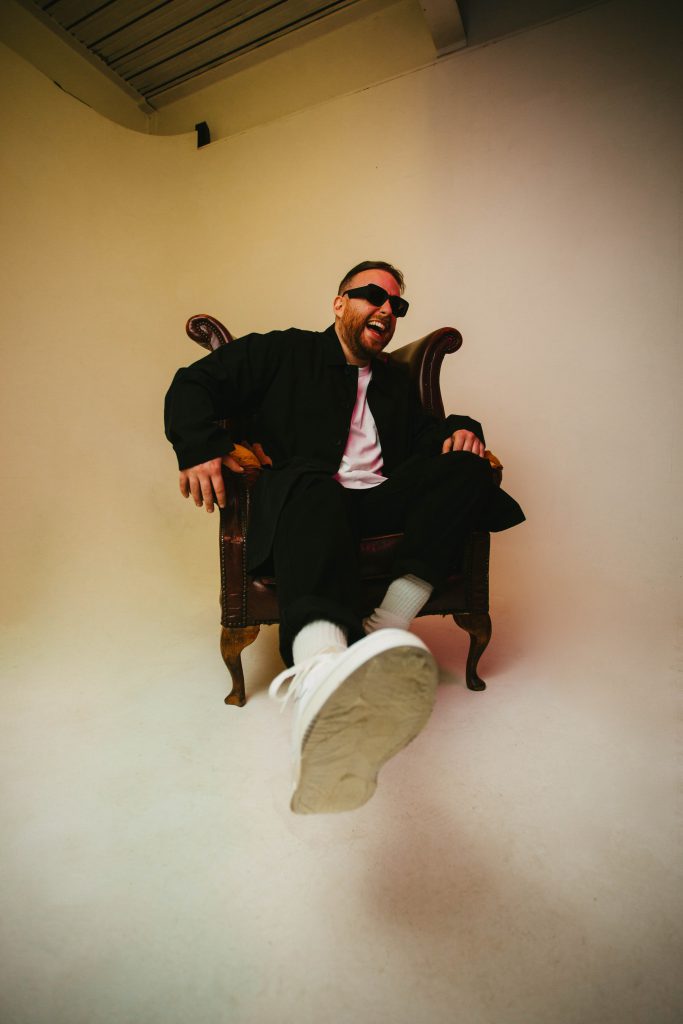 Over the past few years, your music has landed on renowned labels in the house realm like Sola and Solotoko, while also finding a home on Insomniac Records as well. What has it been like to receive the backing and support these imprints?
I'm really happy to be working with labels that I respect. It's been a long road to get onto these labels. I've been producing music for about 10 years, I've learnt a lot along the way in terms of production and the industry and I would say that the Biscits project is a culmination of this. I'm especially happy to have such a good relationship with Solotoko, they've really allowed me to explore different sounds and be creative with my releases when a lot of other labels wouldn't take the risk.
What's the biggest piece of advice you've received so far as an artist that's helped take your career to the next level?
I remember seeing an interview with Martin Ikin who said that you have to give it everything and sacrifice a lot to have the time for your craft which really stuck with me. I think you need to make so much music and it's something you should just constantly be doing, you should live the music. When I saw creators like Casey Neistat I realised how much time they are putting into their craft and that really shook me.
The ongoing pandemic has severely hurt the music industry, with many artists expressing that they've either found massive inspiration or low points filled with creative blocks. How have you kept the creative juices flowing during these times?
To be honest it has helped my creative flow! I've had a lot more time to experiment with sounds and search for samples. instead of frantically trying to finish tracks I've been able to step back and think about what sounds and styles are inspiring me, which I think will be a good use of the time once things (hopefully) get busy again! 
Even while live shows were put on pause, you continued to flex your tastemaking skills with a number of mixes that kept your fans grooving away. When you've got a mix or set on the horizon, what's your curation process like to figure out which tunes you want to play?
I try to make each mix varied and reflective to what I'm listening to or producing at the time. I love to show off new tracks or remixes I've been working on. I will search high and low on Beatport, Youtube and my Promo emails to find the best tracks of that week, usually I end up with about 100 tracks that I have to cut down to about 15, there's just so much good music floating about!
Picture this: You've just played a show, the club's closed down, and you're looking for a bite to eat. What's your favorite late-night place to grab some food post-show, and what are you ordering?
PIZZA. I love pizza, especially after a good night out! Although I do remember when I was touring Australia last year, me and MY M8 JAY ordered over $100 worth of McDonalds after a gig. We felt really really bad the next day, and would not recommend it.
Finally, we've now eclipsed the halfway mark of 2020, what are some of your goals for the rest of the year and beyond?
Hopefully gigs will start back up again soon, so I'd love to play some shows in America and travel the globe a bit more! Other than that, I can't wait for everyone to hear all of the music I've been working on! I've got quite a lot of releases coming in the next few months that I'm very excited about! And maybe quit smoking.
---
Follow Biscits on Social Media:
Facebook | Twitter | Instagram | SoundCloud