Moscoman has delivered his second studio album, Time Slips Away, that channels the mixed emotions and ups and downs of touring.
---
Disco Halal founder Moscoman is an artist who truly marches to the beat of his own drum in the dance music scene. From his earliest days playing sets in Tel Aviv to his recent explorations after relocating to Berlin, he's become well-known for some of the most unique beats that have graced speakers around the world. Now, after releases on his own imprint along with
Out now on Moshi Moshi Records, Time Slips Away explores themes that surfaced throughout the tours that Moscoman embarked on over the past few years. The emotions he experienced while touring come from highs and lows shows that are memorable and others that didnt go according to plan, while still maintaining the rigorous schedule and finding a way to catch some shuteye whenever the opportunity presented itself.
Moscoman puts these feelings of full display through his synth-pop stylings that will put listeners into a chilled, hypnotic state, making this a perfect album for anyone who is looking to get whisked away and turn off the world for a bit. Standout tracks on the album include "Violent Candy" and "Sense Of Time" that will whisk listeners away to a far off destination, as well as "Maker Breaker Faker Taker" which brings with it some fantastic synths and drums.
There are also a number of vocal-infused tunes on the album that stuck out as special as well. "What Do We Care," which features stunning vocals from Tom Sanders, will have you grooving around your rave cave in no time at all, while "Eyes Wide Strut" with Wooze sees Moscoman explore his own influences from sounds that permeated the synth-pop stylings of the 80s.
Take some time out of your day and let it slip away by listening to the latest album from Moscoman on Spotify or your favorite platform. Let us know what you think of this release in the comments!
Stream Moscoman – Time Slips Away on Spotify:
---
Moscoman – Time Slips Away – Tracklist:
Time Slips Away
What Do We Care w/ Tom Sanders
Wish I Was In Tokyo
Eyes Wide Strut w/ Wooze
Maker Breaker Faker Taker
Myths Still Exist w/ Niki Kini
Sense Of Time
Turning Tides w/ Vanity Fairy
Back And Again
Natural Born Losers w/ Wooze
Violet Candy
Golden Hours w/ Nuphar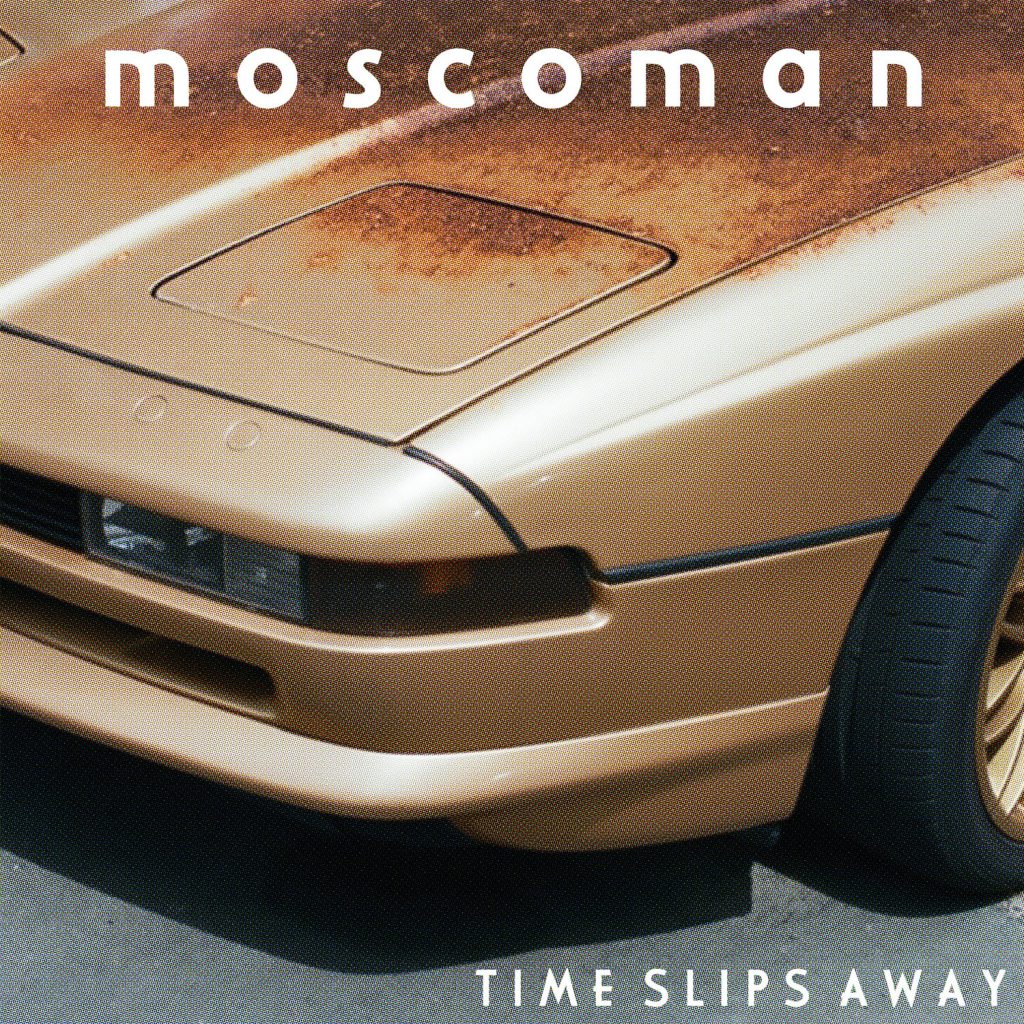 ---
Connect with Moscoman on Social Media:
Facebook | Twitter | Instagram | SoundCloud