DJ Tennis commemorates ten years of his Life and Death label with an online portal into his psychedelic kingdom.
---
DJ Tennis has celebrated the 10-year anniversary of his flagship label, Life and Death, with the launch of its inaugural website LifeandDeath.us. A "psychedelic portal to the Life and Death universe," this new platform provides fans with the latest label content, like releases, mixes, podcasts, and editorial pieces, while also creating a space for the community to engage and interact with each other.
Upon entering the portal, visitors are greeted with many delightful options to deep dive into Life and Death's history, culture, and community.
"The Stories" section highlights interviews and biographies of not just the label's musicians but the many other types of creators on the team including visual artists, photographers, and fashion gurus.
The online store also hosts an inventory of unique label-branded merchandise. Instead of your typical black-shirt-with-label-logo-on-top, shoppers are greeted with handmade pieces from up-and-coming designers like skateboards, face masks, and jewelry (with new products dropping every eight to ten weeks)!
Music aficionados will be especially pleased with the website's offerings, as available purchase include gems like downloadable unreleased material, archived classics sold exclusively on vinyl, cassette tape series', and curated sample packs. Don't sleep on this – the first pack is dropping July 23 as a joint pack from Mass Prod and DJ Tennis!
"It's been a very long journey to arrive at our 10 year anniversary, and we are launching the website to celebrate the paths we've created musically and artistically throughout this past decade." – DJ Tennis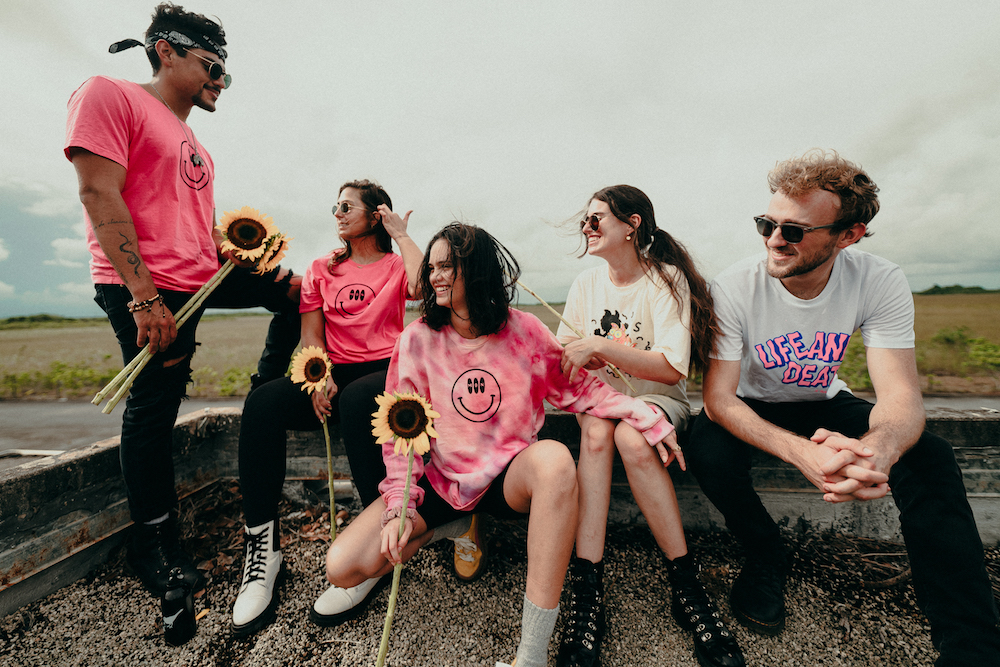 The website in its current version is just the start.
Later this month on the same platform, Life and Death will be launching LADTV, a dedicated channel broadcasting streams, interviews, and original programs, and its subscription service Life and Death Passengers. "Passengers" will pay $8/month or $70/year in exchange for access to exclusive downloads, early bird ticket sales, giveaway, private tutorials, sample packs, and limited edition items.
Life and Death Passengers is an especially interesting concept that DJ Tennis is bringing into the fold of his label operations.
After all, the behemoth influence that is the subscription or community-support models has swept across every industry in the last five years, with the music industry being no exception. With the growing popularity of platforms like Patreon and Kickstarter and the recognition of the power of the model to add economic longevity to an artist's career, time will tell if this model is here to stay for all actors in the scene.
Regardless, we cannot wait to see what the rest of the website's rollout has in store. If you subscribe today to the Life and Death newsletter, you receive a free download of an unreleased track and a 10% off discount code for merchandise in the Store!
---
Follow Life and Death on Social Media:
Website | Facebook | Twitter | Instagram | SoundCloud
Follow DJ Tennis on Social Media:
Website | Facebook | Twitter | Instagram | SoundCloud