Throw on your fur coat and sequin hat for a weekend in with City Hearts Digital Festival that's bringing house, techno, and love to your rave cave.
---
Ever since the early days of the pandemic, the Desert Hearts crew have been keeping their loyal fans connected through digital events and livestreams. From daily DHTV episodes to the Desert Hearts Digital Festival, they have managed to keep spirits high and keep us dancing. Now, they're back with a digital version of their beloved City Hearts Festival set for May 28 on Twitch!
In years past, City Hearts Festival normally took place in urban locations like Downtown Los Angeles and was a total success. Starting on Thursday, May 28 at 12pm PDT, the digital edition of City Hearts will run through the weekend into the early morning of Monday, June 1. In classic Desert Hearts fashion, you can expect the music to be nonstop and the vibes high, with a Zoom party that you'll definitely want to join in on as well.
Related: Stay up to date with your favorite artists and festivals going live with our Livestream Tracker!
For the virtual edition of City Hearts, the DH crew has curated another lineup of heavy-hitters including artists like Andreas Henneberg, Walker & Royce, DJ Dan, and DJ Tennis. The girl-power on this lineup is strong with talented babes like the glowing LP Giobbi, mesmerizing Oona Dahl, and versatile Blond:ish, and they're also lifting up San Diego-based artists like Mitch Dodge, Memo Rex, and Susio as well.
Of course DH founders Mikey Lion, Porky, Marbs, and Lee Reynolds will be playing as well, with Marbs and Evan Casey bringing those dark techno vibes representing Desert Hearts Black. There are so many more incredible names on this list, so check it all below, RSVP now on Facebook, and let us know who you're most excited to catch!
---
Watch the City Hearts Digital Festival Livestream on Twitch:
---
City Hearts Digital Festival Schedule: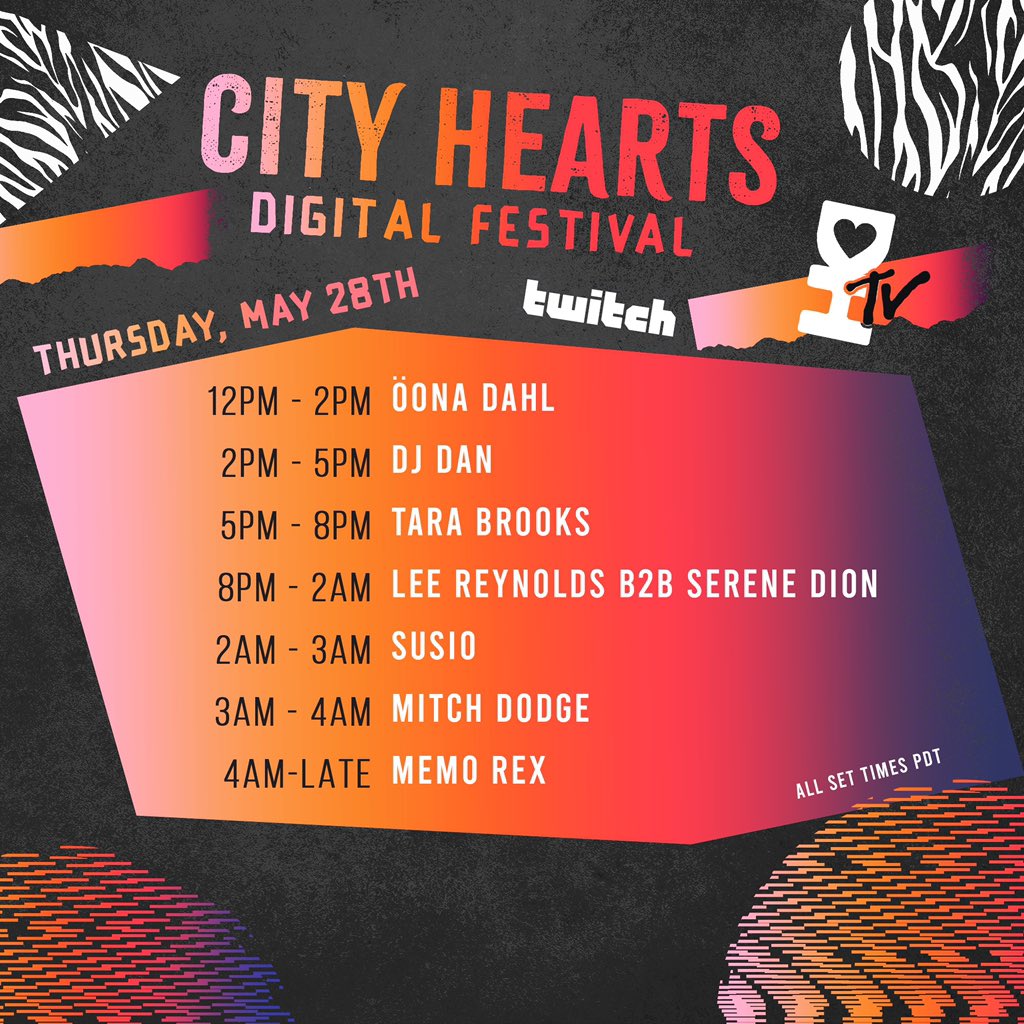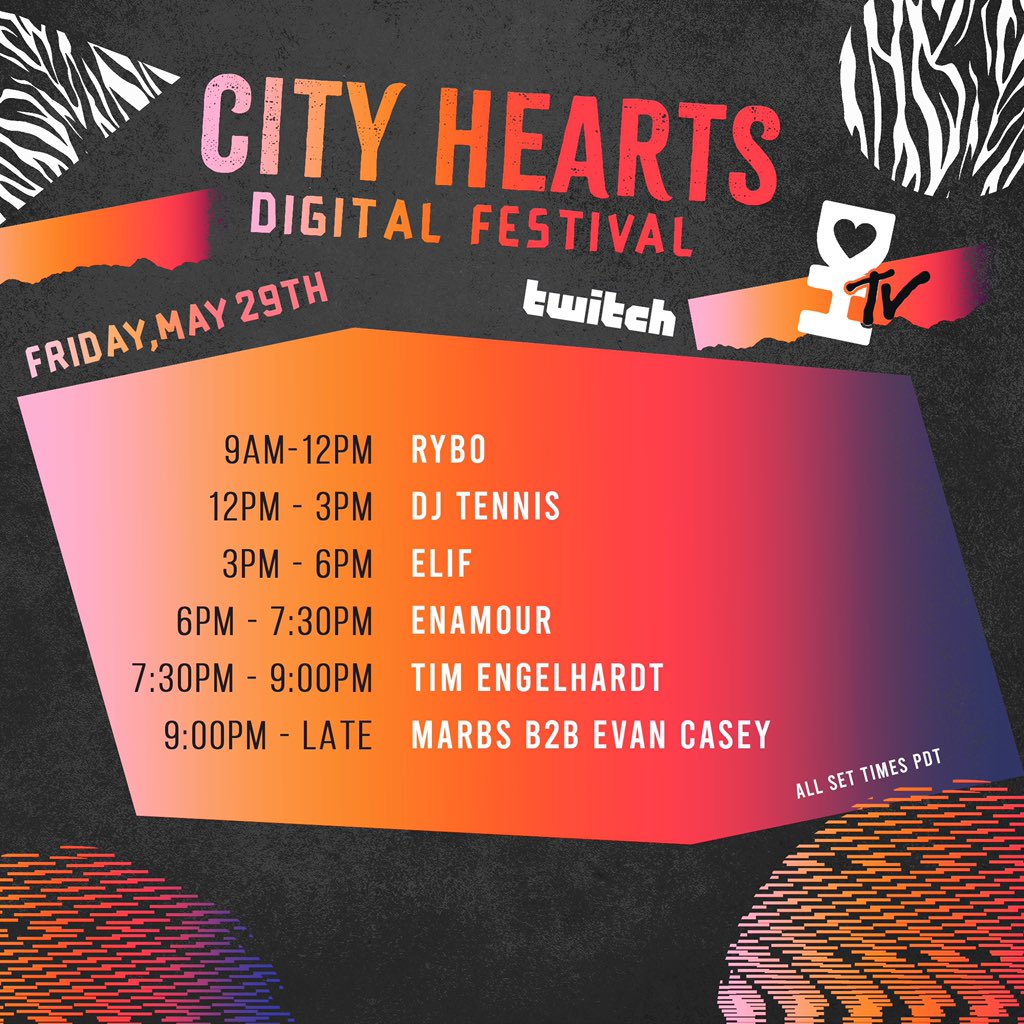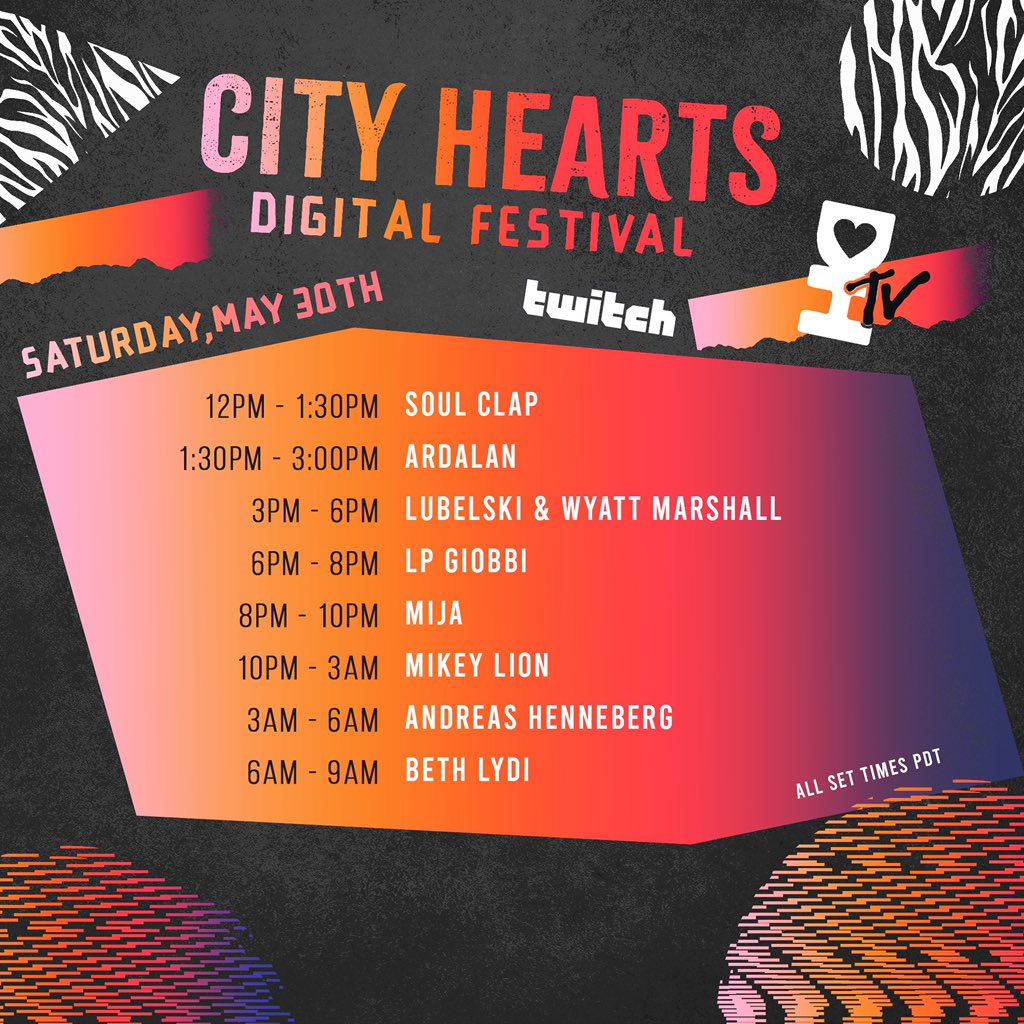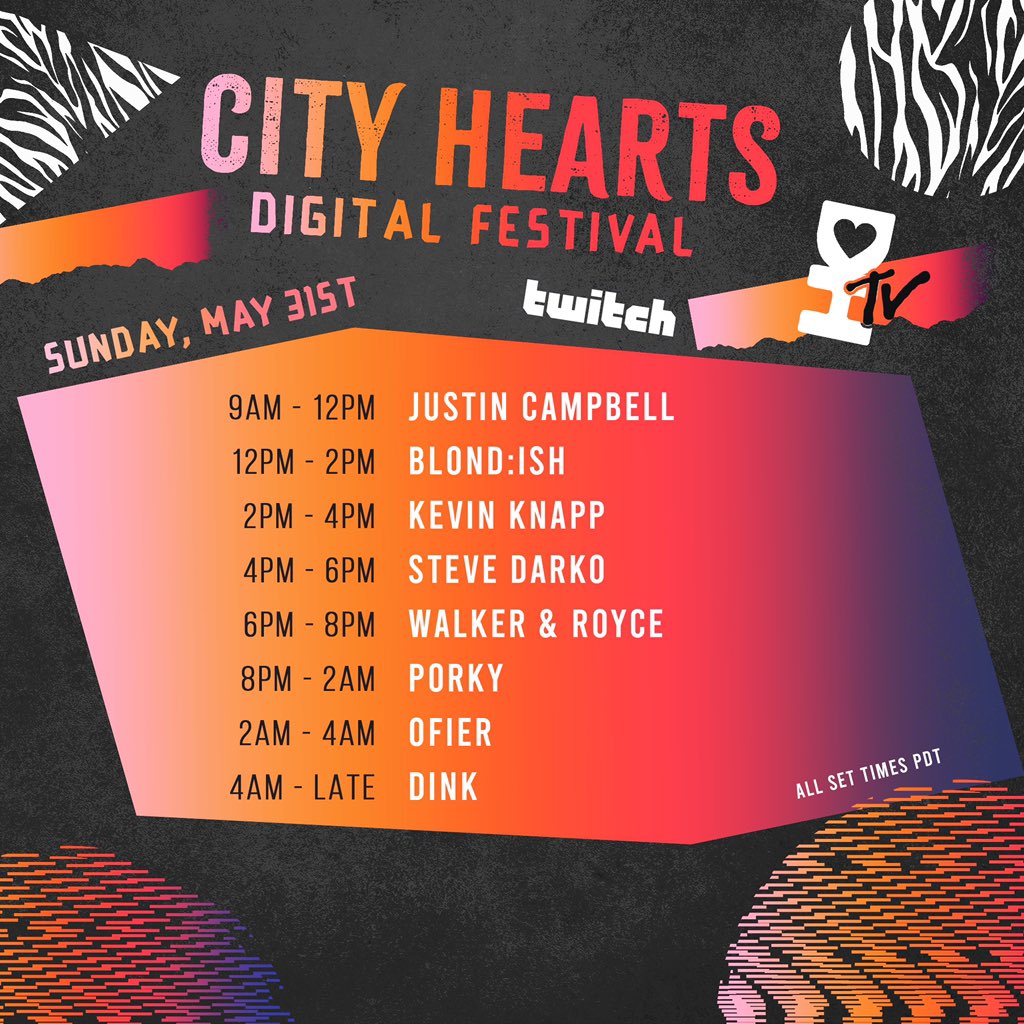 ---
City Hearts Digital Festival Lineup:

Lineup By Artist:
Andreas Henneberg
Ardalan
Beth Lydi
Blond:ish
Dink
DJ Dan
DJ Tennis
Elif
Evan Casey
Justin Campbell
Kevin Knapp
Lee Reynolds
LP Giobbi
Lubelski
Marbs
Memo Rex
Mija
Mikey Lion
Mitch Dodge
Ofier
Oona Dahl
Porky
Rybo
Serene Dion
Soul Clap
Steve Darko
Susio
Tara Brooks
Tim Engelhardt
Walker & Royce
Wyatt Marshall
---
Connect with Desert Hearts on Social Media:
Website | Facebook | Twitter | Instagram | SoundCloud | YouTube| Twitch