Renowned Photographer and Rave Historian Michael Tullberg sat down to chat about his recent projects, experiences, and more!
---
If a picture is worth a thousand words then there's no doubt that Michael Tullberg has written enough to fill the world's largest libraries over the span of his career. One of the first photographers to truly capture the essence of the rave back in the '90s, he's been a perennial force while snapping shots of dance music's finest artists, festivals, and underground events.
When he's not shooting for Getty Images he's been involved with a variety of other projects where he's kept the history of the scene alive with Dancefloor Thunderstorm and The Raver Stories Project. But Michael Tullberg's dedication to preserving the history of the scene and telling its stories has gone far beyond that as well with a recent string of lectures given at colleges like USC and the University of Missouri.
Looking to gain some insight into the lectures he's hosted at colleges and his thoughts on the state of the scene in the wake of the coronavirus, we sat down with Michael Tullberg for a follow-up chat. So put some fresh tunes on and keep reading for the full conversation with one of the most dedicated members of the dance music community!
---
Hey Michael, thanks so much for taking the time to chat with us today and hopefully you've been hanging tough during the quarantine. Let's start off by touching on that looming topic. How has the coronavirus affected your work as a photographer, and how have you adjusted to the "new normal"?
Michael Tullberg: Well, the new normal definitely doesn't hold a candle to the old normal, that's for sure. With L.A. completely shut down, any regular work routine I had has pretty much gone out the window. There's no entertainment stuff of any kind going on, and we just got the home lockdown extended through the summer. This means not only have my electronic music-related activities been axed but so has my regular work for Getty Images' entertainment division. I've been able to occasionally slip out and shoot some "empty city" pics and the like for Getty, but that's pretty much it.
The daytime actually hasn't changed all that much for me, because in truth, a photographer only spends about fifteen percent or so of their time shooting. The rest of the time is normally spent at home, setting up new gigs, working on portfolios, editing, planning new ideas, that sort of thing. We're already used to operating out on our own, independently and out of the office. So, that part really isn't all that different today for me; it's the night time that's been completely messed up.
For photographers, the challenge is to stay creative and keep their skills sharpened, while under home lockdown. We know out here in L.A. that eventually, the entertainment business will get going again—the city is dependent on it. So, we have to make sure that our chops don't degrade.
The way I've been doing this is through a fantasy photoblog I've been running called #KAIJUINLA, which follows various Japanese monsters and giant robots as they make their ways across the city. There are pictures of Godzilla on Hollywood Boulevard, King Ghidorah in Silverlake, and Gaiking flubbing lines on a movie set. Things should start looking really interesting once the lockdown gets lifted, and I get the freedom to have the guys wander through more of Hollywood's famous places.
And as far as dealing with the boredom, binge-watching Japanese Spider-Man from 1978 helps, too.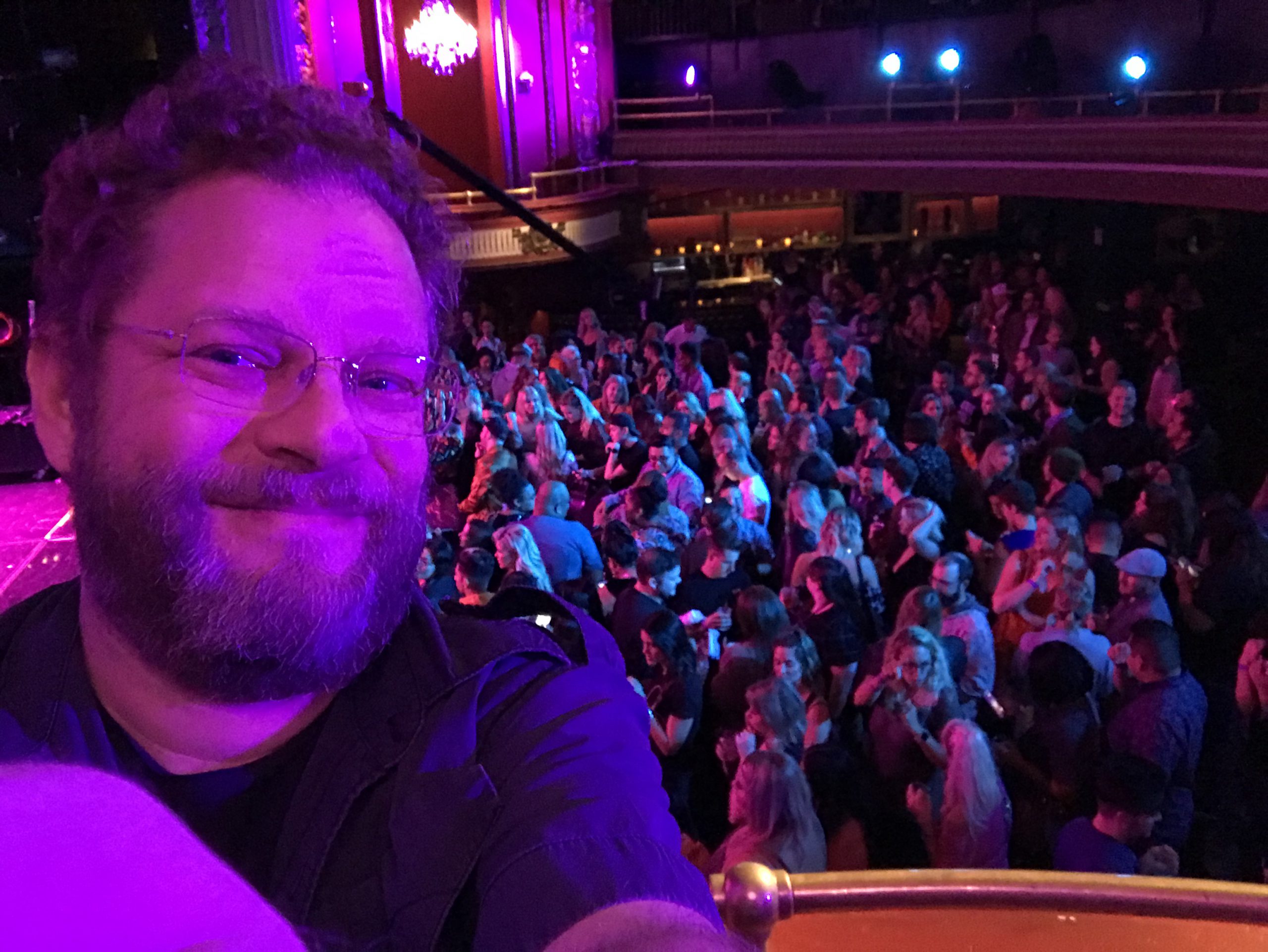 While many have found ways to support their favorite artists and the production teams during this time, it seems like photographers who are currently out of work haven't received the same love. What are some ways that the community can assist in keeping hardworking photographers afloat during the quarantine?
It's tough, though the CARES funding has helped somewhat. Obviously, there are no live events to cover, and nobody wants to look at pictures of artists livestreaming any more—it's become boring at this point. If you really want to help photographers out in the near term, think of the family portraits you've always wanted done, or new headshots or portfolio pics—anything that can be done outside, at a distance. You don't necessarily need a studio to produce great imagery—any successful wedding photographer can tell you that.
Believe me, the photographers will be extremely grateful for any attention you give them. If a photographer is offering deals on their online prints from their web site, take advantage of that. Many photographers have various kinds of merch available for sale online.
In the longer term, the key for those in the music and entertainment industries is to start planning for the future, now. If you're an artist, or an artist manager, or a publicist, get in touch with the photographers you know (or look up the best ones), and let them know your plans for re-opening down the road.
You're going to need to hit the ground running with new imagery of all sorts whenever that magical date in the future happens because there's likely going to be a deluge of new songs, albums, and videos from thousands of artists across the board. You're going to need to be on top of your game when this happens if you don't want your material to be lost in the stampede. Social media is not going to be enough to meet those needs, either—you're going to need your own PR imagery, as well as traditional media coverage.
It never hurts to start planning ahead. Indeed, considering what's coming, it's pretty foolish not to. It's in your own self-interest to begin your comeback now, so get on the line to your best shooters and start plotting.
The last time we spoke was in 2016 after the release of Dancefloor Thunderstorm. Since then, you've further proven your status as a "Rave Historian" in a number of ways including The Raver Stories Project that was released in 2017. What drew you to storytelling and curating the history of the scene?
It was largely because practically nobody else in my position was doing it. Until Michelangelo Matos' and my books came out a few years ago, the last serious books about rave culture had been published about twenty years previously, and those had come out of Britain. They were mainly about the glory years of the '80s Acid House explosion, Ibiza, and the socio-political aspects of the rave scene in the UK. There had been comparatively little written about the birth, growth, and evolution of the scene in America, and that bothered me a lot.
As someone who was quite literally at the core of American rave culture as it exploded nationwide in the 90s, I felt a real sense of responsibility to ensure that the stories of our scene were not forgotten and lost to history. You have to remember the almost universally negative coverage that electronic music was receiving in the American mainstream press at the time. It was so completely one-sided and slanted against anything rave-oriented. It galled me that these people could end up being the ones to write the "official" record on our culture.
After a long while, it became clear to me that none of my old magazine or record colleagues were going to do it, so over the course of four years wrote and published Dancefloor Thunderstorm. I had to do it myself because I got turned down by twenty-five different book publishers that were seen as "authorities" on pop culture. It was yet another example of the extreme hesitancy that the mainstream exhibited towards this movement. It took the success of EDM festivals to begin changing their minds…after all, nothing does that like that magical sound: ka-ching!
The Raver Stories Project featured 30 stories from different eras of the scene written by dance music lovers around the world. Do you have any plans for another edition to open the doors to more ravers in the future?
There's the possibility of doing an online version. Right now, doing a print version doesn't make much sense.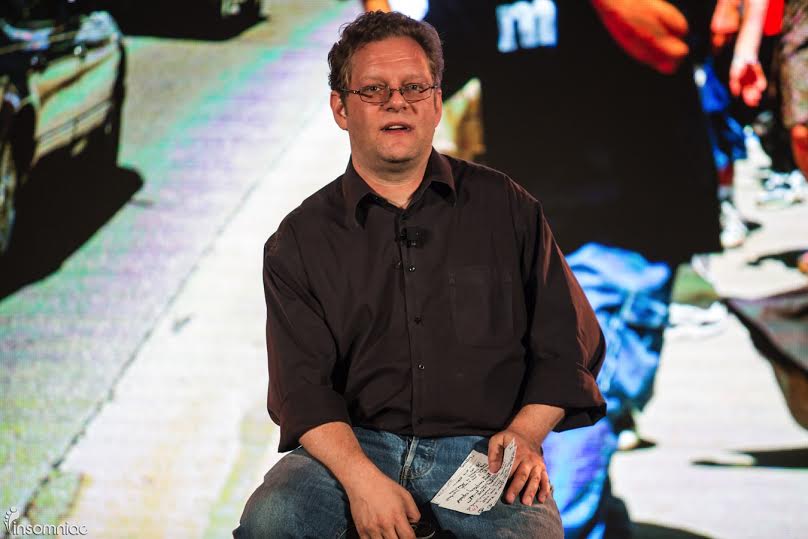 More recently you've been able to speak about the scene beyond written work and photos with lectures as well. When did the idea behind these lectures first come about and how did you get the ball rolling there? Do you feel that these lectures help give the scene the credibility it deserves?
The idea came about after I began pitching my books to the music departments of various schools and universities across the country. Along the way, I made contact with a bunch of professors who were teaching electronic music-related subjects, some of whom were also working on books of their own about the more recent history of the genre.
When they found out who I was and realized my position in the '90s rave scene, they were eager to use some of my work in their books and research, as well as help out their classroom curriculum with appearances of my own. So not only did I get the opportunity to speak to their students, but my material will be appearing in various university presses in the professors' books. And my books are now in the schools' libraries, too.
I had first considered doing lectures and such several years earlier, when old colleagues like Raymond Roker were starting to make presentations at universities around L.A. My first major lecture actually wasn't in an academic setting—it was at EDMBiz 2016 in Vegas, where we first met.
Following that, I started hitting the interview circuit hard in support of my books, where I really got my rhythm down, in terms of presentation. From that point, I realized that I could indeed bring a wider, more historical perspective to the table, beyond simply showing pictures of great parties gone by. This eventually led to lectures that I gave earlier this year—I did one at USC with Christopher Lawrence, and a video linked one for the University of Missouri.
I believe that presenting electronic music culture in a higher academic setting is one of the crucial steps to helping establish the music as part of the grander American musical tradition in the same way that pop, rock, jazz, the blues, and hip-hop are. This was particularly hammered home to me by the EDM generation's largely ignorant knowledge of the music and history of the '90s rave generation.
When I was lecturing at USC, I was more than a bit stunned that many of the younger students had no idea who major formative figures in the culture even were—I mean the basic ones like Frankie Knuckles, Juan Atkins, Paul Oakenfold, Frankie Bones, Carl Cox, even Orbital or Prodigy. I can understand them not being authorities on music from, say, the 1950s or '60s, but really, not knowing about the music from just a decade before, that made their music possible? If they're such die-hard fans of dance music, then why is it that they're so lacking in knowledge about it? That's something that needs to be addressed, and though I would prefer that kids got their musical education on the dance floor, the classroom makes a good second option.
The other important aspect of the music in academia is using it to help the music gain the respect that it never held during its original heyday. By that, I mean respect from critics, scholars, and the media. It was totally ridiculous back in the '90s…we were sitting on the best and most cutting edge, advanced music on the planet, and we knew it—but practically nobody else realized that fact. Certainly precious few in the press, the record companies, or the state and federal governments, which is a major reason why the rave scene's reputation suffered as much as it did. All they saw was the controversy, which led to unfortunate (and totally unnecessary) debacles like the RAVE Act.
Most dance music lovers who plan to dig deeper into the history of the scene have limited options that are typically centered around documentaries and websites tackling topics. Were there any difficulties faced transitioning to a lecture environment?
Not many, because as someone who had the unique knowledge that comes from being in the middle of American electronic music history as it happened, I already had most of the research either in my head or in my archive files. The challenge was how to present the most important parts of that knowledge in a lecture format. In a way, it was sort of like writing a book report in high school, except in reverse; the teacher writing it for the class.
The key was finding language that not only flowed naturally from my mouth—there is cadence involved in these things—that would also be direct and clear enough for an unfamiliar audience to more readily understand.
The funny thing is, in a way, it's not unlike being a DJ. You have to identify your audience and find the best way to engage them, quickly.
When you're preparing for one of the lectures how do you determine what's the most important information to present to those in attendance? Have you struggled with condensing the vast history of certain topics?
It is indeed a challenge, for several reasons—the primary one being the limited amount of time you have. Many undergrad classes run somewhere between an hour and fifteen to an hour and thirty minutes, so you have to work within those constraints. If you have a Q&A, then the time remaining shrinks by that much. So, you really have to keep focused on the important points and lead the class from point to point.
The first thing I do in preparation is conferring with the professor about what exactly they want the class to discuss that particular day. In the case of my USC lecture, I was basically coordinating communications between the professor and Christopher Lawrence beforehand, narrowing the scope of the lecture down to the basic history of West Coast 90s rave, and the development of trance music. It's important to do stuff like this so that you and the professor don't end up spiraling off into minutiae during the lecture. By the time the evening came for the presentation, we all had our stuff down and were able to cover a lot of ground rapidly and clearly.
It is difficult sometimes, condensing rave history into the equivalent of bullet points—especially when you know that there's so much more to tell these people, except that there's no time. Breaking things down into a timeline or an outline helps a lot. If you have visual materials accompanying your words, it becomes crucial.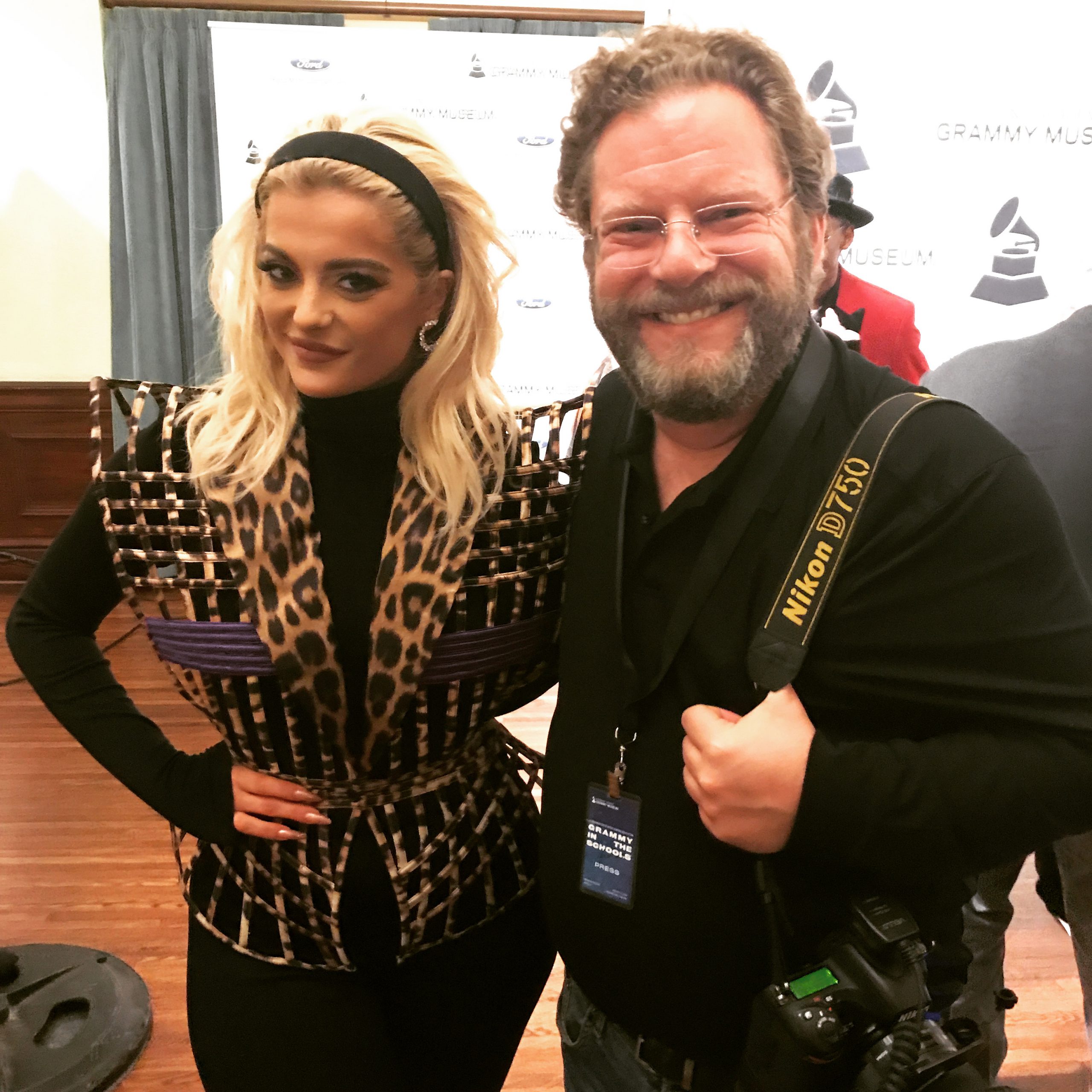 While many DJs have flocked to livestreaming platforms like Twitch and YouTube to keep the scene alive, do you have any plans on hosting any virtual lectures to attend? 
I'm totally up for the idea. There are a number of subjects that could be covered that could be quite interesting, visually.
Having experienced many different cycles of the dance music scene, what are your thoughts on the sustainability of our community moving forward? How can we continue to keep the scene alive moving forward?
The scene will move forward, in one way or another. Music has for millennia survived plagues, wars, holocausts, and Nickelback. It will survive this. Eventually, people will start to get back together again to dance, though how long that takes…who knows. My guess is that it will start as it always has: in the underground, in the warehouses. I know the guys who do those gigs here in L.A., and they're not like the old '90s promoters who stuffed warehouses full of people, no matter what. There are gonna be precautions taken.
In the meantime, if the EDM generation is looking for something new, here's an educational idea: go old. Go back to the '90s and '00s rave sounds that changed the world and made your dance music possible in the first place. Go and discover the Crystal Method. Aphex Twin. DJ Rap. Electric Sky Church. Exit Planet Dust. Fat Of The Land. Higher State of Consciousness. SPOILER ALERT: they still rock.
Support your favorite artists, if you can. Get a song, or a t-shirt, or a hat.
Finally, if a picture is worth a thousand words, how many words would you estimate you've "written" over the past three decades alone?
Septillions.
---
Connect with Michael Tullberg on Social Media: