Widely known for his YouTube videos and sample packs, we review KSHMR's subscription service known as Dharma Studio.
---
If you're an aspiring EDM producer, there's no doubt that you're familiar with KSHMR. Well known in the scene for his hits such as "Secrets" and "Wild Card," he's also recognized across the entire music production community for his Sounds of KSHMR sample packs on Splice and informative videos on YouTube. His drum samples have become somewhat of the industry standard and each pack is filled with additional unique and creative sounds.
He has continued to work with Splice, recently releasing the "Chords of KSHMR" pack and "KSHMR Essentials," his first-ever plugin. However, KSHMR also made headlines in March when he and Dharma Worldwide announced Dharma Studio, his record label's very own production school. Featuring lessons from several artists, exclusive sample packs, templates, and more, Dharma Studio is a valuable learning tool for aspiring producers around the world.
Visit Dharma Studio's website to watch the first four episodes of Dharma Essentials for free, and keep reading for an in-depth look at the platform!
---
The main attraction of KSHMR Studio is undoubtedly the tutorials.
Available for $9.99 per month, you'll get the most out of Dharma Studio if you're excited and eager to learn. Not only do KSHMR and the Dharma crew reveal eye-opening production secrets that you'll hear for the first time, but you'll also get a better understanding of familiar concepts in the studio.
Dharma Essentials is where users should start. Each video takes a closer look at basic concepts like compression, gain staging, EQ, and automation. Getting a world-class explanation from KSHMR about a difficult concept like compression is invaluable. It definitely pays off to intently watch every episode of Dharma Essentials.
While some of the chapters can get a bit complex, each of the 13 videos touches on completely essential techniques in the studio. The entire collection is only available to pro users, but the first four chapters are available to basic users for free.
Lessons Of Dharma is a step up from Dharma Essentials and features some serious knowledge on more advanced concepts.
In Dharma Essentials, lessons were taught by KSHMR himself. For Lessons of Dharma, we're introduced to Brandon, who goes by the artist name ALX B. Brandon has worked as an assistant engineer for OWSLA and as an engineer for artists signed to massive record labels. It instantly becomes clear that he's a master in the studio and has a special talent for production.
While my skill in Ableton is still at a beginner level, watching the detailed videos in Lessons of Dharma was an incredibly worthwhile experience. ALX B takes us into his world with 20 individual chapters. The concepts covered include dynamic parameters, overcoming writer's block, arrangement techniques, and creative uses of Serum.
This is where the real value of Dharma Studio is found.
Listening to an absolute professional like Brandon will give you insight on concepts you just can't find anywhere else. Dharma Worldwide artist The Golden Army also takes the lead in a few chapters of Lessons of Dharma, and his videos are available at the bottom of the Lessons of Dharma YouTube playlist. Brandon's are only available to pro users, but you can get a sneak peek at his lessons on advanced sidechaining (above) and comping audio.
The Lessons of Dharma: Artist Series is next in the tutorials section, and all of these videos can also be found on YouTube.
The Artist Series showcases track walkthroughs with Mike Williams, FTampa, Mariana Bo, and many more. I highly recommend focusing on masterclasses like these when looking for useful music production videos. It's great to hear accomplished artists share the secrets behind their tracks, as everybody has a unique process.
More Lessons of KSHMR episodes will be available soon to pro users.
Featured in Dharma Studio, the original Lessons of KSHMR series was uploaded by Splice and is simply a must-watch for any novice producer. With the last video coming in 2017, producers have been anticipating a follow-up for several years. The new Lessons of KSHMR will increase the value of Dharma Studio significantly once it's available.
Pro users pay $9.99 and receive access to all tutorials, and also receive 10,000 credits to spend on sound packs, templates, and tracks.
Another perk of being a paid user is access to exclusive Dharma sound packs and templates. Similar to KSHMR's Splice packs, these state-of-the-art samples are a valuable addition to any producer's library. There's also Serum and Spire presets available.
I was able to buy four different items with these credits: three Serum packs (leads, plucks, and basses) and a sample pack full of percussion hits. Templates are also available, which cost 5,000 credits each.
Everyone is also invited to submit their demos and pro users receive guaranteed feedback on their submissions.
This is definitely a really awesome added perk to Dharma Studio. Pro users can submit their demos and will receive feedback from the record label within seven days. Basic users can also submit their songs but aren't guaranteed feedback. Regardless, making demo submissions so accessible is a great addition to this platform.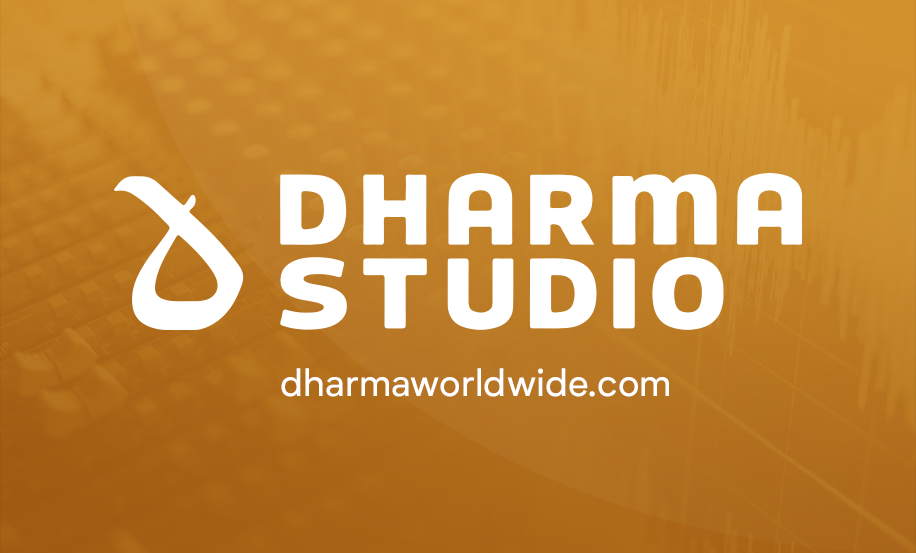 I would recommend giving Dharma Studio a shot for a few months.
With the videos available, there's a very likely chance you'll learn something new. Often, one small piece of advice or technique featured in a video can make a lasting impact on your production process, and there's plenty of game-changing tips featured in Dharma Studio. Not only are KSHMR and Brandon experts at their craft, but they're incredible teachers as well. The videos are edited nicely and get straight to the point.
The platform is only a few months old, and more content will accrue on Dharma Studio over time. With over thirty exclusive videos right now, this will keep you occupied for weeks. You're also guaranteed a nice collection of samples or templates. For $9.99 a month, it's worth it to check out these tutorials with the added bonus of some new KSHMR samples.
Dharma Studio deserves your consideration as a valuable learning tool for your music production career. Whether you're a beginner or an experienced producer, KSHMR always has something that will help you on your journey. With his own record label and now his own educational platform, he continues to make a lasting mark on the music scene.
---
Connect with KSHMR on Social Media:
Website | Facebook | Twitter | Instagram | SoundCloud | YouTube
Connect with Dharma Worldwide on Social Media:
Dharma Studio | Facebook | Twitter | Instagram | SoundCloud | YouTube