Piem and Richard Ulh put the pep in our step with "Your Name," a vocal house smasher on Gorgon City's REALM Records. Stream it here first!
---
Raised by the house music of the '90s and destined to dig deep into the stylized realm of the underground, Barcelona-based artists Piem and Richard Ulh have both been making their mark on the scene in Spain over the years. Now, these two artists have come together to deliver some ear-snatching creativity on "Your Name," a fresh track landing on Gorgon City's REALM Records.
For their latest collab, Piem and Richard Ulh have found the perfect algorithm to connect vocal mainstage power with fresh counterculture flair. The result has us obsessively hitting replay so we can dance away again and again in the safety of our rave cave!
Listen to "Your Name" exclusively here on EDM Identity, pre-save your copy on your favorite platform ahead of its release on May 8, and read on for my take of the tune!
Stream Piem & Richard Ulh – "Your Name" on SoundCloud:
---
There is nothing more satisfying than the call of a bouncing beat paired with incredibly cool vocal delivery.
Normally, I gauge my interest through the non-lyrical elements of a tune. But Piem and Richard Ulh have flipped the script on me. Because what makes "Your Name" really shines is the appearance of not one but two very different lyric lines. The first is intensely sexy, bubbling over with the essence of R&B meets lounge. The second vocal line matches the character of the story while delivering on the deep underground feel with a low octave voice that repeats…"A hyp" (or hypocrite as described by the first vocal).
Through a fun-filled game of vocal tag, the listener is able to stay completely engaged in the multiple layers of sentiment that "Your Name" represents. If you pay attention, you discover a tale about a pissed-off lover staying cool and collected as she releases her disdain while the male vocal delivers the house-centric quirk. But on the other side, the beat puts us into a pocket of festive uplift, bringing this tune full circle as both emotionally reflective and undoubtedly danceable.
Let us know what you think of this fresh jam on REALM in the comments below!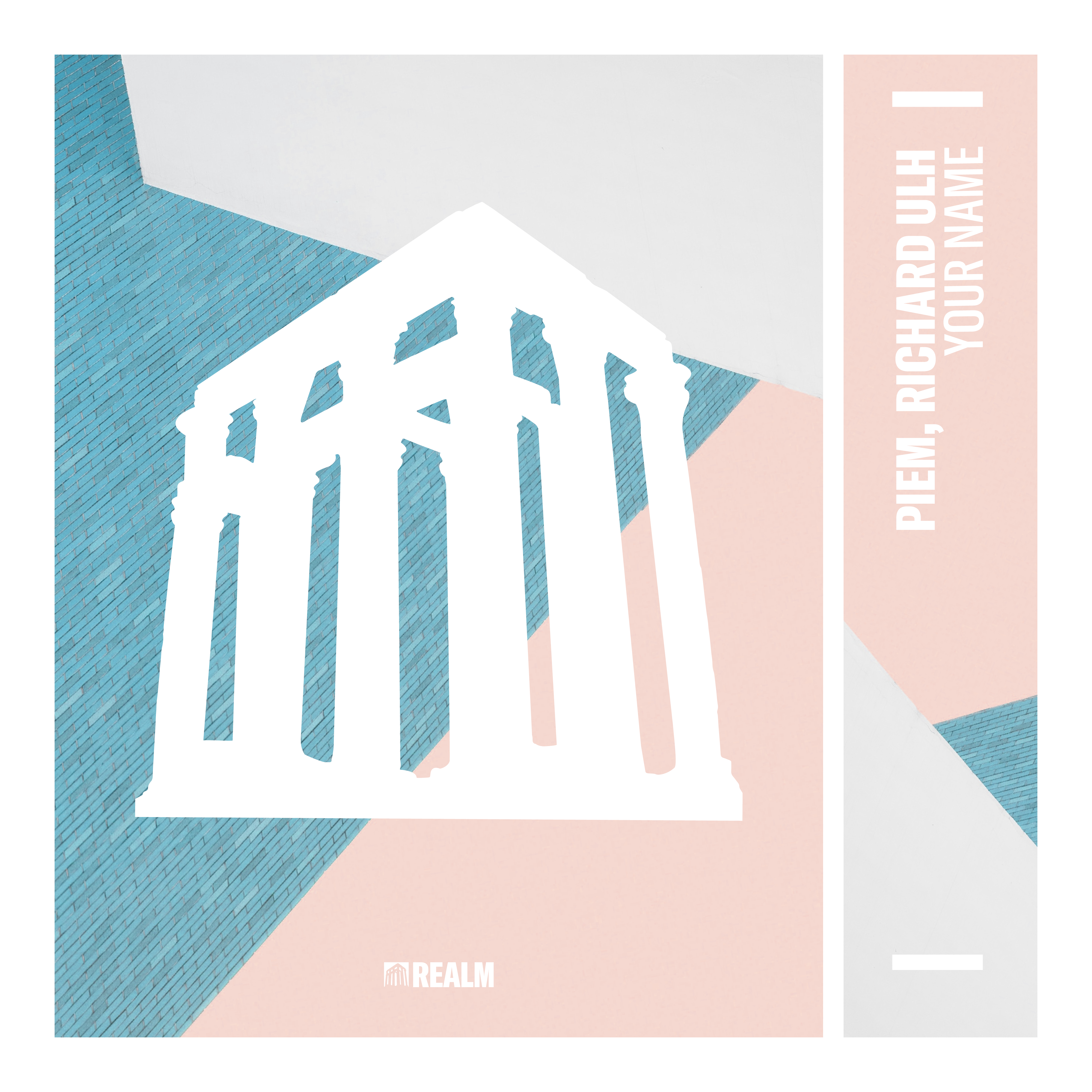 ---
Connect with Piem on Social Media:
Facebook | Twitter | Instagram | SoundCloud
Connect with Richard Ulh on Social Media:
Facebook | Twitter | Instagram | SoundCloud