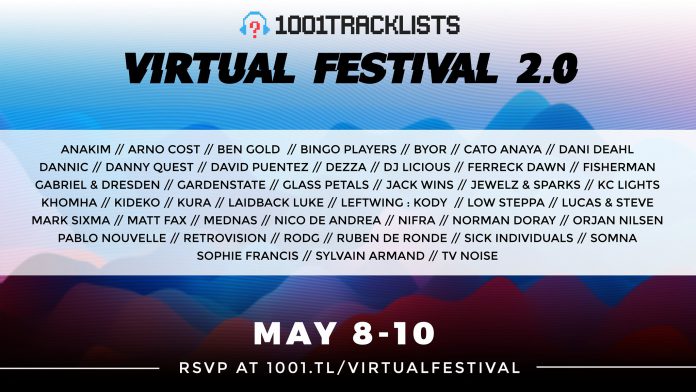 Get ready to dance the day away to artists like Bingo Players, Ruben De Ronde, Gabriel & Dresden, and more at 1001Tracklists Virtual Festival 2.0!
---
While the state of the world may seem bleak at times during the coronavirus pandemic and dealing with stir-crazy feelings has been difficult at times, one thing that has kept those emotions at bay has been the livestreams taking place. Plenty of artists have now taken the stage in the virtual realm and festivals have popped as well, and one that we've got our eye on is 1001Tracklists Virtual Festival.
Hosted on May 8-10, the second edition of this three-day dance music extravaganza features some of the top artists in the scene who will be surely throwing down some epic sets. Major names like Bingo Players, Laidback Luke, Ruben de Ronde, Gabriel & Dresden, and Dannic stand out immediately on the 1001Tracklists Virtual Festival 2.0 lineup, but trust us because it only gets better from there.
Related: Looking for a comprehensive list of the livestreams happening all over the world wide web this weekend? Check out our Livestream Tracker!
Friday brings forth sets from artists like Jack Wins, TV Noise, and Kura, Saturday features everyone from Leftwing:Kody and Kideko to Lowsteppa and BYOR, and Sunday is set to be a progressive and trance journey with Matt Fax, Nifra, Gardenstate, and Dezza on the bill. Check out the full list of set times and full lineup because it's absolutely filled to the brim with talent!
Are you ready for some fantastic sets this weekend during 1001Tracklists' virtual event? RSVP now to stay in the know with all the latest info, tune in below, and let us know where you'll be watching in the comments!
Tune in to the 1001Tracklists Virtual Festival 2.0 on Twitch:
---
1001Tracklists Virtual Festival 2.0 – Schedule: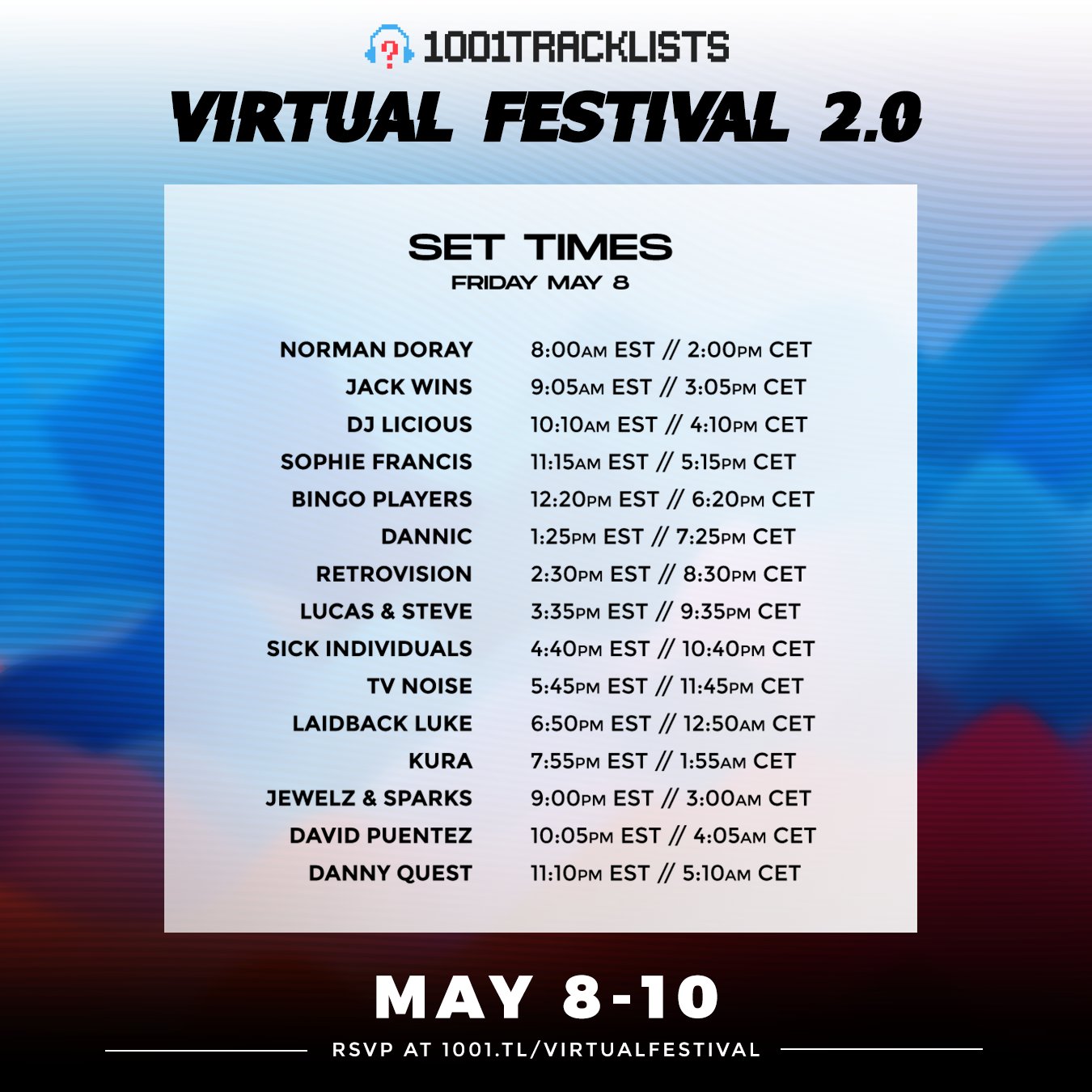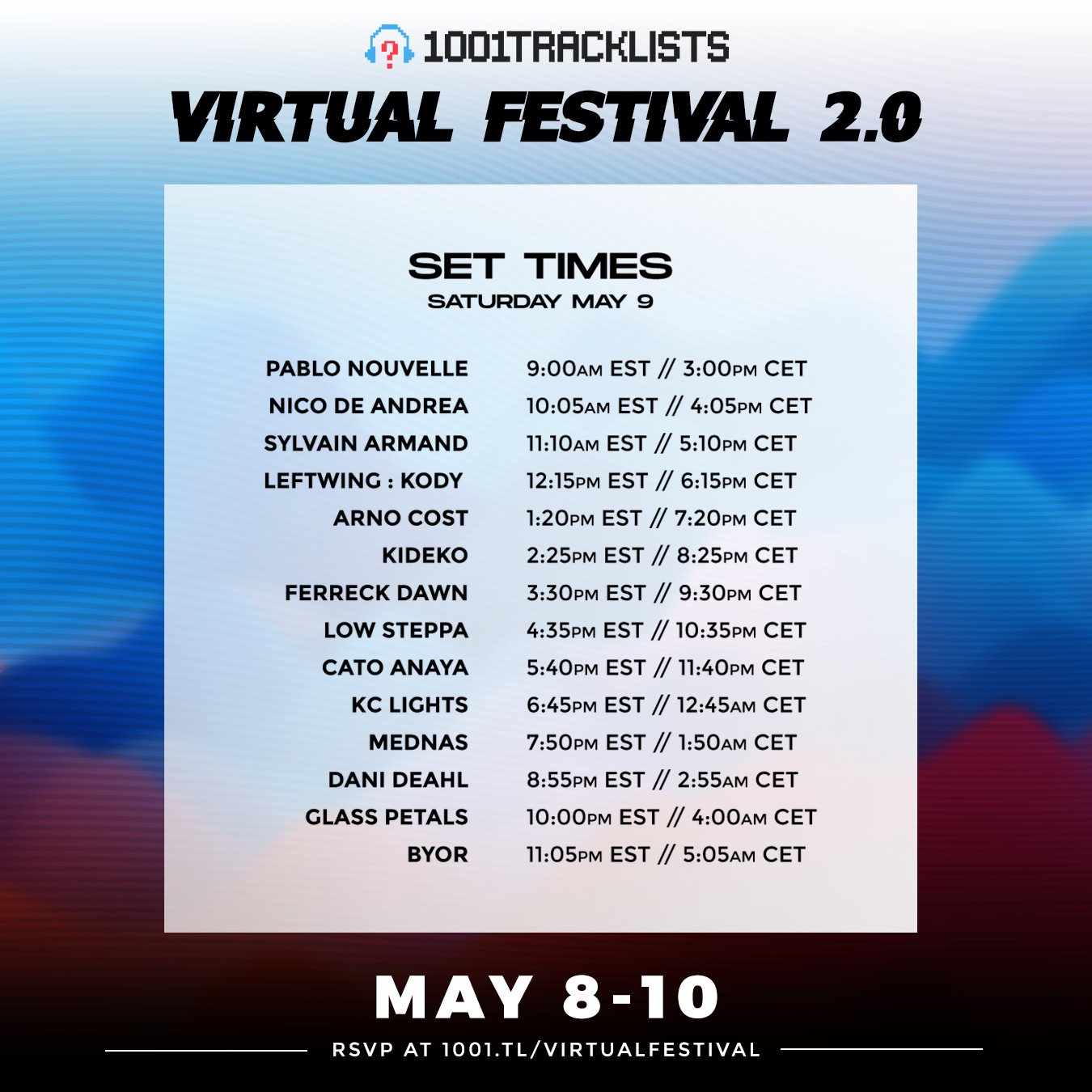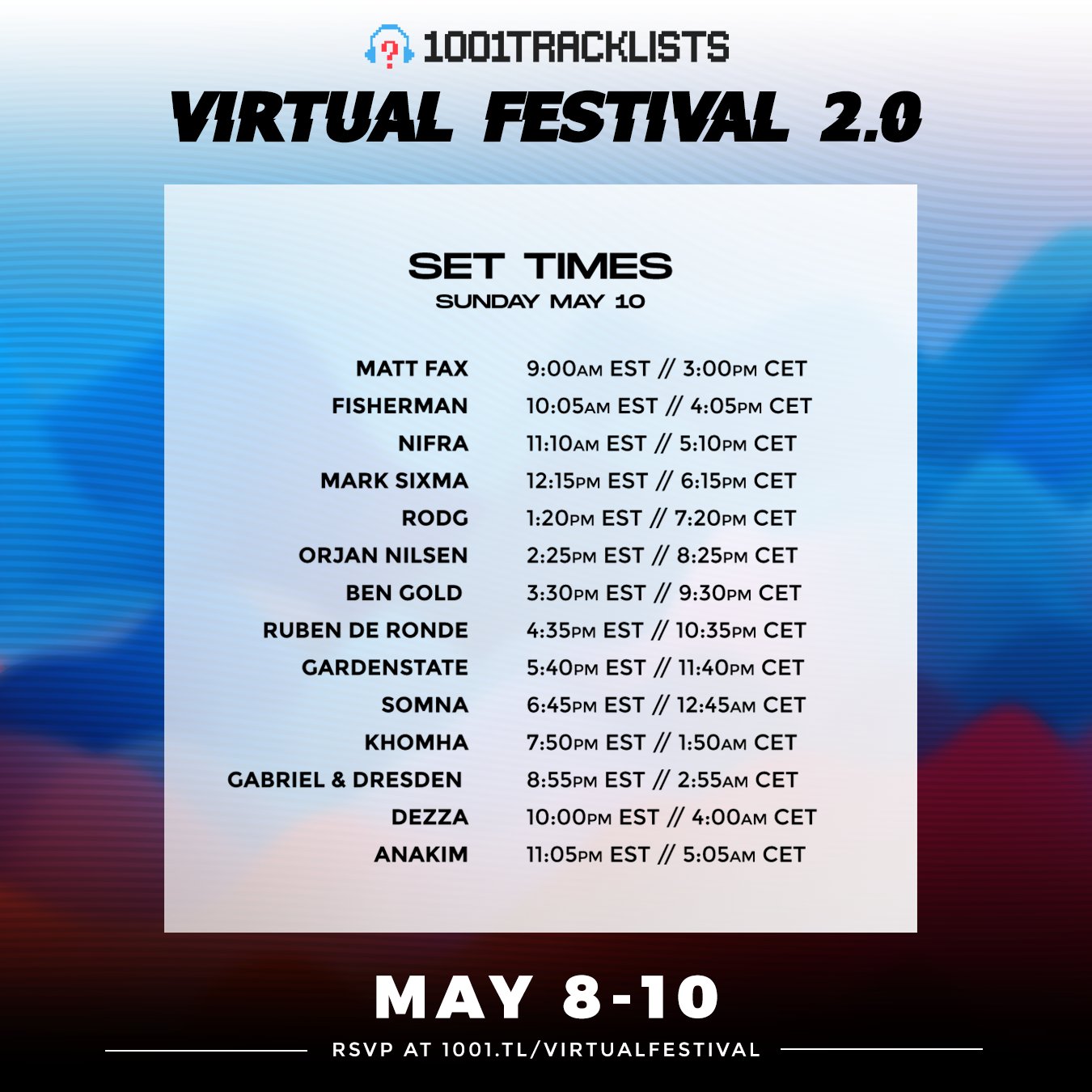 ---
Follow 1001Tracklists on Social Media:
Website | Facebook | Twitter | Instagram | SoundCloud | Twitch