Following successful remixes on Dim Mak and Cloudkid Records, Proppa discusses his techniques in the studio and more.
---
Chicago-based DJ and producer Proppa is no stranger to the music industry. After discovering electronic music nearly a decade ago, he stayed involved in the scene and has continuously built his project ever since. During this time he rose through the ranks with memorable DJ sets that led him to be one of the most widely recognized artists in the Midwest dance music community.
He's found considerable success in the studio as well, passing the 250K mark on his remix of "Imagine" by Bronze Whale and Popeska and releasing on massive labels such as Dim Mak. With a new decade of opportunity ahead of him, Proppa has continued to develop his sound over the last few years and is ready to showcase his unreleased music.
With both original tracks and fantastic remixes recently released and plenty more on the way, Proppa is definitely an artist to watch closely in the future. We caught up with him to chat about his new genre-bending sound, advice for upcoming artists, and more, so listen to his guest mix and read on for the chat!
Stream EDMID Guest Mix 214 || Proppa on SoundCloud:
---
Thanks for talking with us today, Proppa! To introduce yourself to our readers, tell us when you first fell in love with electronic music and when you started this project.
Thanks so much for having me! I was DJing house parties and producing beats back in high school but it was mostly hip-hop. In 2012 when trap had its first surge in the electronic music industry is around when I started to see opportunities that aligned with my interests. Somewhere between then and 2015, when I started the first Proppa project, my love for electronic music flourished.
Your most recent single "Madness" gives off an infectious bass house vibe. You've previously released some more future bass influenced tracks. Looking towards the future, what will define the Proppa sound?
From 2015 to 2018 I released mostly lush future bass music. It was a period of time where I was still learning the ropes and going with whatever worked. Although those tracks brought me the opportunities, connections, and affiliations that I have today, I've directed myself down a path where I could better embody the creative side of my brand.

Moving forward, the Proppa sound will span multiple bass-driven genres, utilizing a dark and more serious tone while still being conveyed with careful songwriting. I have dark bass house, tech house, midtempo, and DnB tracks currently in the pipeline.
You recently released remixes of tracks like JOYRYDE's "Madden" and 21 Savage's "No Heart," and your 2017 remix of "Imagine" by Bronze Whale and Popeska has eclipsed over 250K plays on Spotify. How do you determine which songs you want to put your spin on and what's your approach to reworking them?
It's hard to identify my standards for choosing a remix. In the past, it was normally artists or labels approaching my team for a remix. Lately, it's been either right place at the right time or nostalgia. I chose to remix "No Heart" because I had been using the acapella over my own tracks in my sets and I loved it. My JOYRYDE remix was very much a hat tip to one of the biggest influences on my production approach to date. I've been messing around with flips on a handful of classic dance tracks from the early 2000's out of curiosity, but for now I'm mainly focused on originals.
What are some of your go-to techniques or plugins in the studio? What DAW do you use, and what's some advice you have for other aspiring producers?
I use Logic Pro X, and I routinely use Serum and the FabFilter Pro Bundle. I use a bunch of different things but if I only had Serum and FabFilter I'd be dandy. I could teach a whole semester course based on what I wish knew when I started producing, but if it all revolved around one theme it would be to do what feels natural and never take yourself too seriously.
Listen to a ton of music and learn by replicating the songs you love. Use the schools of YouTube and Reddit religiously, and know that there are NO "stupid" questions in this craft—the best work comes from curious accidents. You are not defined by your gear, you should only use gear and software that you could yield as an extension of your brain, and practice every day no matter the circumstances.
Since you've seen some serious success with your recent tunes and remixes, can you share a few essential tips you have for producers to get their tracks noticed by bigger labels?
Getting noticed is a combination of the music in your arsenal, the brand you've built around it, and the presence you have in the community. It's most important to be active and friendly in Reddit's r/edmproduction and Facebook producer groups. Get out to the local events and get to know the promoters and DJs. Having a community of producers around you to cross-promote, collaborate, and just help in general is the key.
As a Chicago native, you've been involved in the local scene for several years. What are some of your favorite qualities of the city's electronic music scene?
There's so much I could say about Chicago. I think the best part is just the people in the community. The Producer/DJs, the promoters, the club staff, the fans, everybody is family. People find it hard to believe, but the local scene is very welcoming and open to anybody willing to commit their time and passion to it. It's easy to work hard when everyone around you is a positive influence.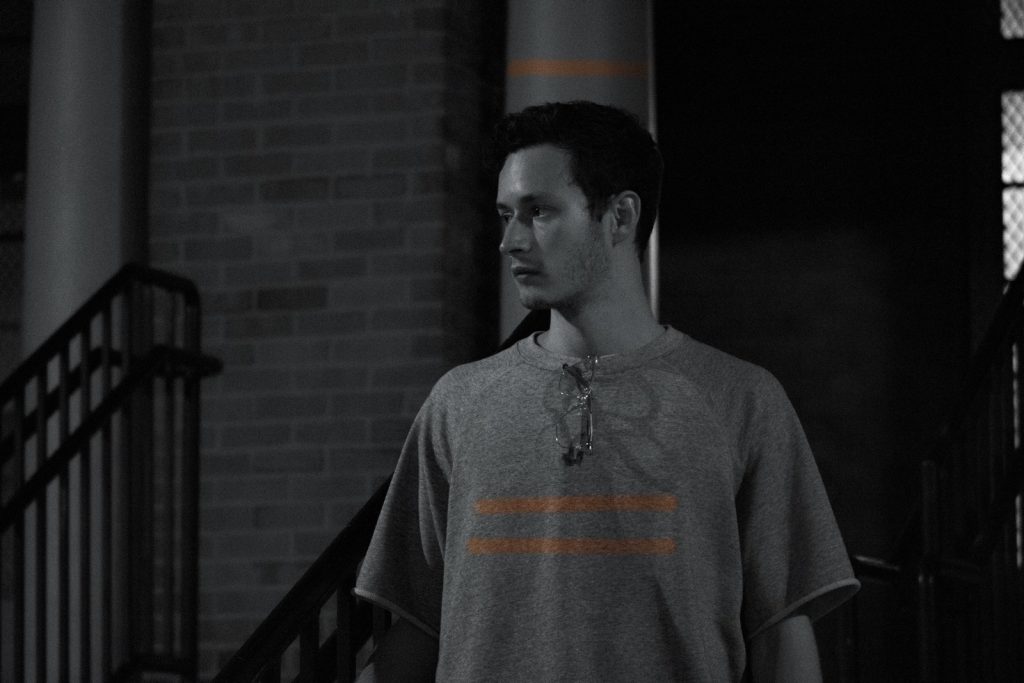 With the COVID-19 outbreak affecting the music industry at unprecedented levels, what are some ways in which you're staying productive and positive during this time?
The outbreak has brought its challenges mentally and financially, but I've been trying to flip this time to my advantage. Before the pandemic I often found myself wishing I had the time of day to produce in bulk, as I did when I was younger. I've spent every day of lockdown planted in front of my computer chipping away at songs and it feels great. I feel like a kid during summer break again! Another thing I've been doing to stay positive is just FaceTime with my buddies. Even if I get just 5 minutes of meaningless conversation out in the morning, I have a more positive outlook on the day.
Once the Coronavirus pandemic passes over, what are you most excited for once nightlife and festival season come back?
I'm honestly most excited to be able to go sit at a bar and have a beer and a burger. For real though, I'm hoping I could push some of these unreleased tracks out there during the pandemic so that I could fill my schedule up with shows and festivals when it's over. I can't wait for the next time I get to vibe out with a crowd.
Lastly, if you could collaborate with any other artist, who would it be and why?
It's really hard to say who I'd want to work with, so many names come to mind. If I were setting a goal, it'd be either Malaa, Drezo, or Deathpact. But if I were just dreaming, it'd be Justice or Oliver.
---
Connect with Proppa on Social Media:
Facebook | Twitter | Instagram | SoundCloud | YouTube