Dynamic duo Bronze Whale swung by to chat about their latest release The Shape Of Things, where the best BBQ is in Austin, and more!
---
Since first coming together back in 2011, electronic duo Bronze Whale have been rising through the ranks of the scene while taking listeners on a trip into the depths of the unknown. Carving their space in the music scene out of their home base in Austin, Texas over the past few years, Aaron and Benny have brought their unique influences together to create a signature sound we can't get enough of.
Most recently, they showed off some of their best work yet with the release of new album The Shape Of Things that highlights their style perfectly. But Bronze Whale isn't just a duo that pumps out amazing beats and sets, they are very self-reliant as well. Aside from the music end, they handle a variety of tasks ranging from artwork creation and promotion to their own mixing and mastering. On top of all that they have also helped grow their mark on the scene with the Magic Magic Collective that has brought them together with other artists who share similar passions.
Wanting to take a deeper dive into the soundscapes they've created and explore their history a little more, we reached out to Bronze Whale to have a quality chat. Take a listen to their latest work below and read on for some insight on this duo that you definitely need to know.
Stream EDMID Guest Mix 162 || Bronze Whale on SoundCloud:
---
Congratulations on the release of your latest work, The Shape Of Things. What was the production process like for the album and did you approach it any differently than your previous releases?
Thanks! We didn't deviate too much from our standard process… although that in itself has changed and grown quite a bit over the last couple years in how we approach songs and doing our own vocals on them. More than anything, we focused on the cohesion of the songs. It was cool writing with the idea of an album in mind.
The album wasn't just recorded in Austin, as you guys worked on tracks in Los Angeles and Denver as well. How did the environment you were producing in effect or inspire the songs you worked on in those cities?
There's something about travel that opens things up. When you are home, you can hone in on your music and find your structure and further it, but the excitement of being footloose or somewhere new always seems to bring about interesting ideas. Denver and LA are two of our favorite places to visit and both heavily influenced the album.
Tracks on the album like "Burn Me" and "Valley Yum" highlight your work with vocalists and really shine brightly. When you're working on tracks like this do you find yourselves producing the beat first or is it driven primarily by the vocals?
"Valley Yum" started with a beat. In fact, we knew as it was being written that Swanny was the fit. "Burn Me" though was molded around Khai. We definitely go back and forth. Some songs you just have a clear idea of what the vocal needs to be. We have always found with Khai that a blank canvas lets him find notes we wouldn't even think of hitting.
It's clear in your sound that you both draw from a variety of musical influences. Which artists or genres have been the most important to you over the years?
Benny: I have been all over the place musically. My parents listened to a lot of folk and classic rock so that soaked in early. My sister was big into electronic music by the time I was ten, so I got a lot of that from her, meanwhile, I was listening to mostly metal. It all blurs at some point but truly good melodies transcend genres. In recent years, artists like RÜFÜS DU SOL, Miike Snow, and Glass Animals set the pace of indie/electronic fusion that I love.
Aaron: Definitely hip hop and reggae. Jimmy Cliff was a regular record on the family turntable as a kid and that led me to melodic east coast hip hop. A Tribe Called Quest and Souls Of Mischief were my main staples for a few years. That ultimately got me into drum and bass since it's kind of a fusion of the two and there is where my exploration into electronic music really began. Since first coming together back in 2011, how do you feel you've grown as artists both on your own and together as a duo?
B: Aaron was a decade in on music production when I met him. I was going to be his student so early on all I could do is offer ideas on the music. I think that's what led to such an interesting evolution. I followed his voice for years as I learned my own. Now we have two separate voices in our music but still remember how to make it sound unified as well.
You also started the Magic Magic Collective. What led to you coming together with other artists and where do you see it going in the future?
Originally, we just wanted to make sure we kept ownership of our music. It was born out of necessity. The more we used it and as we grew and met other talented artists, we decided it should be a platform to launch people we believe in. We've kept it relatively small since we manage it ourselves, but we'll be adding several new artists/album this year.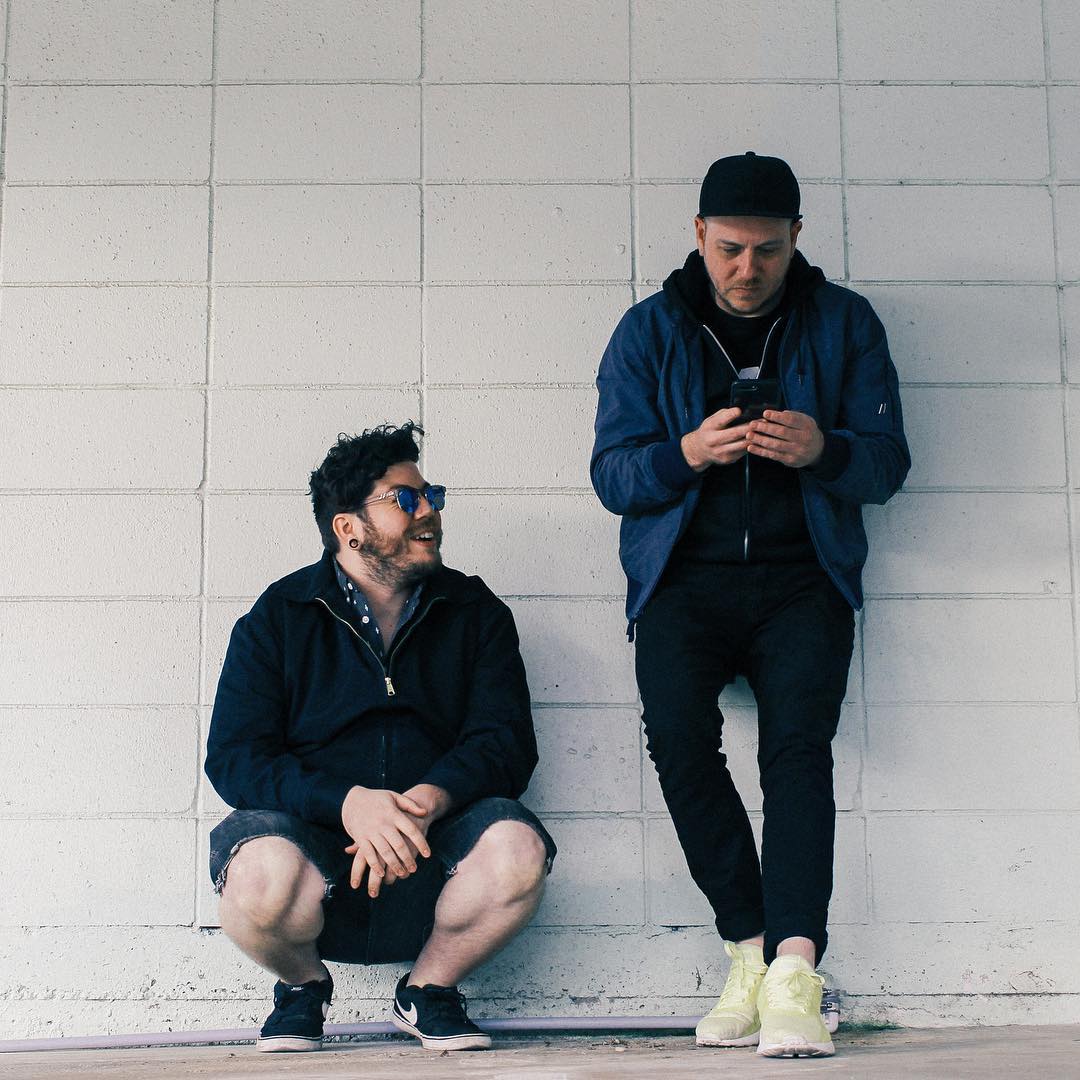 For those who haven't made their way down to Texas to catch a show, what is the scene like and do you have any venues you find yourself frequenting?
Most people don't realize how big Texas is. City to city, you are in a different world. Music thrives here though. Austin is saturated with music, but also pretty relaxed in its delivery. There's some amazing electronic hole in the walls that have stood the test of time. We love Plush which holds maybe 150 people and has some amazing throwback EDM nights. Dallas, Houston, San Antonio, San Marcos, all have some amazing clubs/venues as well though.
You're stuck on a desert island together and only have three items each. What are those three items and which tasks would you both take on first to survive?
B: We're probably fucked. Maybe an ice machine, two glasses, and a bottle of vodka. Does Favor deliver to this island? Maybe a satellite phone and a BBQ pit?
Finally, when we come to visit Austin in the future, where should we head to grab some of your favorite BBQ in town?
There are all kinds of fancy ass BBQ here but honestly, Stiles Switch has some of the best BBQ for cheap. Rudy's is also dope as it's consistently good and cheap af. Franklins is king, but ain't nobody got time for that.
---
Follow Bronze Whale on Social Media:
Website | Facebook | Twitter | Instagram | SoundCloud | YouTube