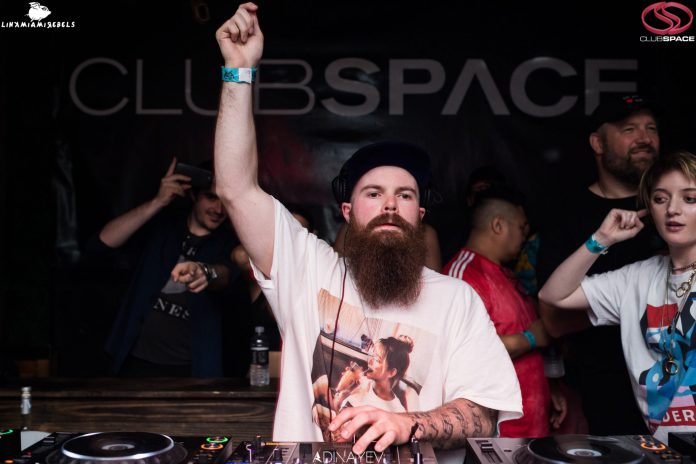 Famous for his "booty-percolatin'" house music, Will Clarke
has just announced his brand new label and US tour entitled

All We Have Is Now that's set to launch in 2020

.
---
With full creative control, Will Clarke aims to make serious waves with this new project, deviating from his usual sound. On All We Have Is Now he will be releasing music with more vocals and a heavier focus on Techno sounds. This label will also give new artists the space to create and grow their music with a seriously prolific producer and DJ. 
Will Clarke is more than qualified to take on his own label, especially with his major success in this year alone. In 2019, it seemed as though he was dropping track after track on numerous labels, including Relief, Kneaded Pains, Drumcode, and Truesoul. And as an esteemed Dirtybird player, he has no doubt made his mark in the Tech House community as well. 
But his sights are always set on changing things up and pushing even his own limitations. This label will only add to Clarke's impressive career. We are excited to see where he takes this independent label, and which new artists will blossom with it.   
Will Clarke will also be heading on an Open to Close All We Have Now US tour in 2020. Tickets will be available for pre-sale on Wednesday, November 20 and on sale to the public Friday, November 22 here Allwehaveisnow.co.uk. 
Watch the All We Have Is Now Announcement Video on YouTube:
---
All We Have Is Now Tour 2020: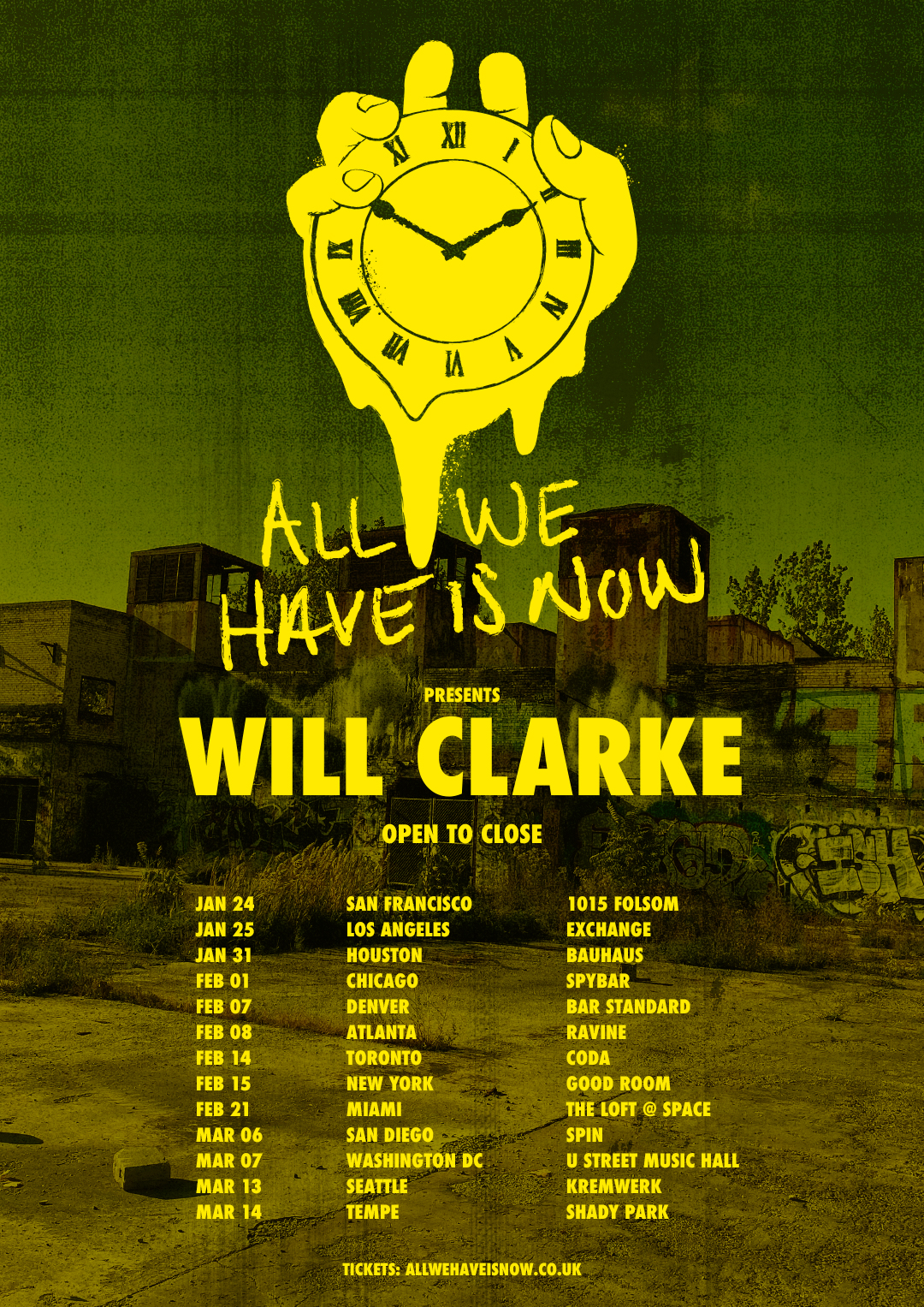 ---
All We Have Is Now 2020 Tour Dates & Venues:
January 24 – 1015 Folsom – San Francisco
January 25 –  Exchange – LA
January 31 – Bauhaus – Houston
February  01 – Spybar – Chicago
February 07 – Bar Standard – Denver
February 08 – Ravine – Atlanta
February 14 – Coda – Toronto
February 15 – Good Room – New York City
February 21 – The Loft @ Space – Miami
March 06 – Spin – San Diego
March 07 – U Street – Washington DC
March 13 – Kremwerk – Seattle
March 14 –  Shady Park – Tempe
---
Connect with Will Clarke on Social Media:
Website | Facebook | Twitter | Instagram | SoundCloud | Spotify