JOYRYDE announced that his debut album Brave is dropping Friday, April 3. This is not a test, this is real life. Where's the champagne?!
---
For anyone who isn't familiar with JOYRYDE, you've probably heard his music during a set. He's the genius behind "Damn" featuring Freddie Gibbs, "IM GONE," "AGEN WIDA' featuring Skrillex and more bangers.  Now, John "Jonney" Ford is ready to flip the switch on this chaotic year. The UK producer just announced that his debut album Brave is set to release on Friday, April 3 via HARD Recs. 
Last year he played EDC Las Vegas, Beyond Wonderland, and Decadence Arizona to a packed crowd. He headlined the Brave World Tour which respectively made stops around the globe, but fans were patiently waiting on the album to drop. Finally today, the dance music gods heard our cries.
JOYRYDE tweeted about the story behind the long-awaited album Brave as well.
He gets candid about the challenges of writing the album following back surgery for a collapsed disk in 2018. He opens up about his experience with the opioids he was prescribed and nerve damage medications to help relieve the pain following the surgery. As a result, it hindered his ability to finish writing the album, but through it all, he pushed through adversity by slowly lowering his medication dosage, and eased back into creating new music. And here we are with a full-length album on the way!
One might assume the album cover is an X-ray of JOYRYDE. It's in fact an X-ray of the legendary artist Frida Kahlo's spine following a bus accident at 18. JOYRYDE left a note for fans with his feelings about the album via his official website.
"I tried to make an album that combined all my passions for music, energy, attitudes, and culture. I don't feel like I'm JOYRYDE, I always feel JOYRYDE as a mood or style I fight to find in the studio or a "place" I'm trying to get back to. A lot went into this. It's not for me to say if it's great or not, but I wanted it to be. I feel it's a record JOYRYDE deserved."
You can pre-order or pre-save Brave on your favorite platform today! Until then we have 17 days until we can jump in the driver's seat for a ride.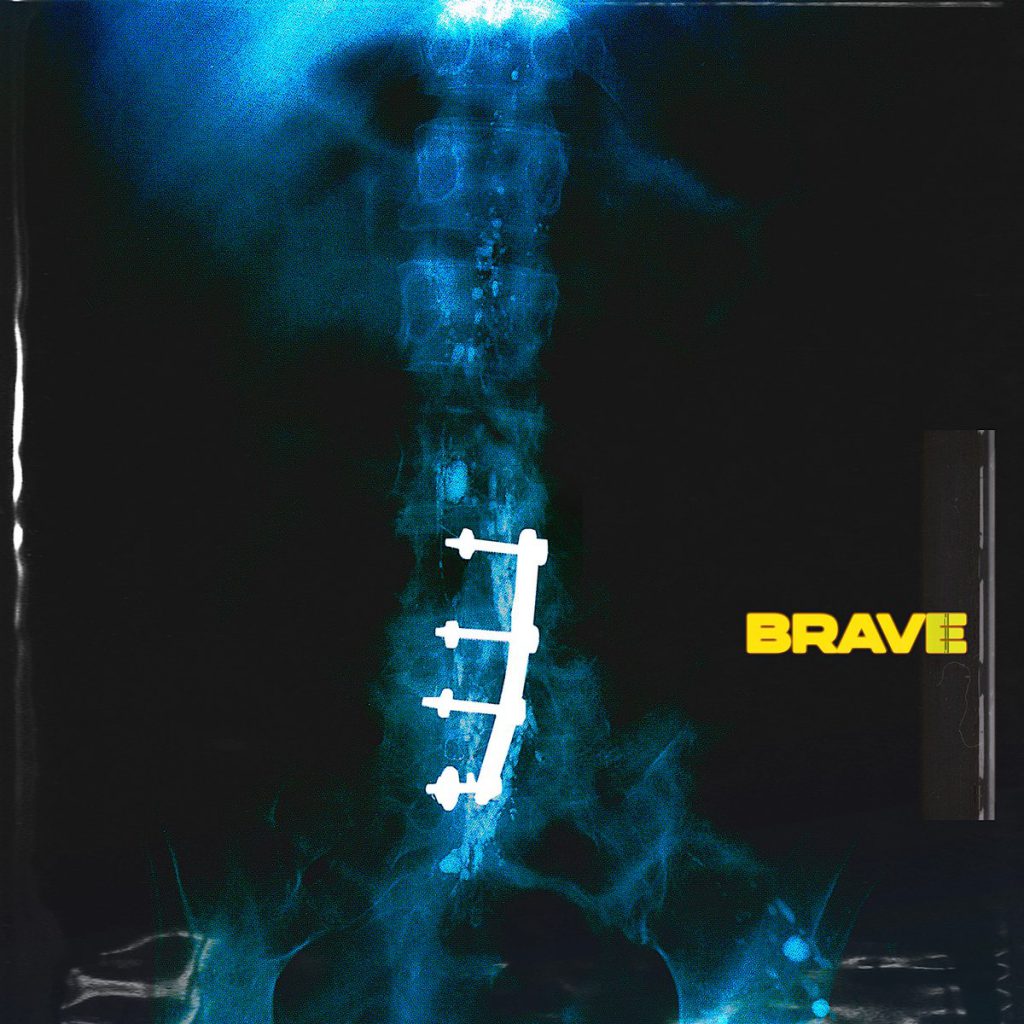 ---
Follow JOYRYDE on Social Media:
Facebook | Twitter | Instagram | SoundCloud | YouTube