The upcoming edition of BUKU is right around the corner and Olivia has reflected on her solo experience at the festival in 2019!
---
As BUKU Music and Arts Festival draws ever closer on the horizon, I couldn't be more ready to dive back into the wild and colorful culture in New Orleans. My own festival prep has consisted of pouring over the official BUKU Playlist to create my perfect festival schedule, drooling over memories of BUKU's wide varieties of food to taste, and planning the perfect festival fits. But at the moment, the nostalgia in me is bursting at the seams and I can't help but recount my BUKU experiences from last year as I get ready for round two!
Last year's edition of BUKU was a landmark event in my life. As my first ever solo festival, the experience was a moment of growth, independence, discovery, and clarity. At the time I interned for HeadCount Democracy and was given a last-minute, two-day pass to the festival. It was an opportunity I couldn't pass up, so I immediately booked flights and hotel reservations and headed out to New Orleans all by myself, with little to no expectations as to how the weekend would go.
BUKU is a deceptively large festival, peppered with hidden stages and artwork all over the shipyard.
When I entered the venue I was absolutely taken back by how vast this festival was for being in the city. It stretched over the entire main shipyard, over train tracks and onto a dock sitting peacefully on the water. One of the first things I notice exploring the grounds was the up close view of the massive ships crawling by on the river. Everywhere I looked, there were vendors, massive art installations, and street performers dazzling everyone around.
I quickly met up with a few friends who I had connected with before heading to New Orleans inside the festival and made a plan to meet up with them between my shifts registering voters. Unlike most other festivals I've attended, this was easy as there was a clear the signal was for my phone service, which is always a plus in my book.
Throughout the weekend I met up with them at for different sets like Liquid Stranger, GRiZ, and Excision. Though I quickly noticed how absolutely warm and welcoming the BUKU crowd was to me during the times I wandered around alone!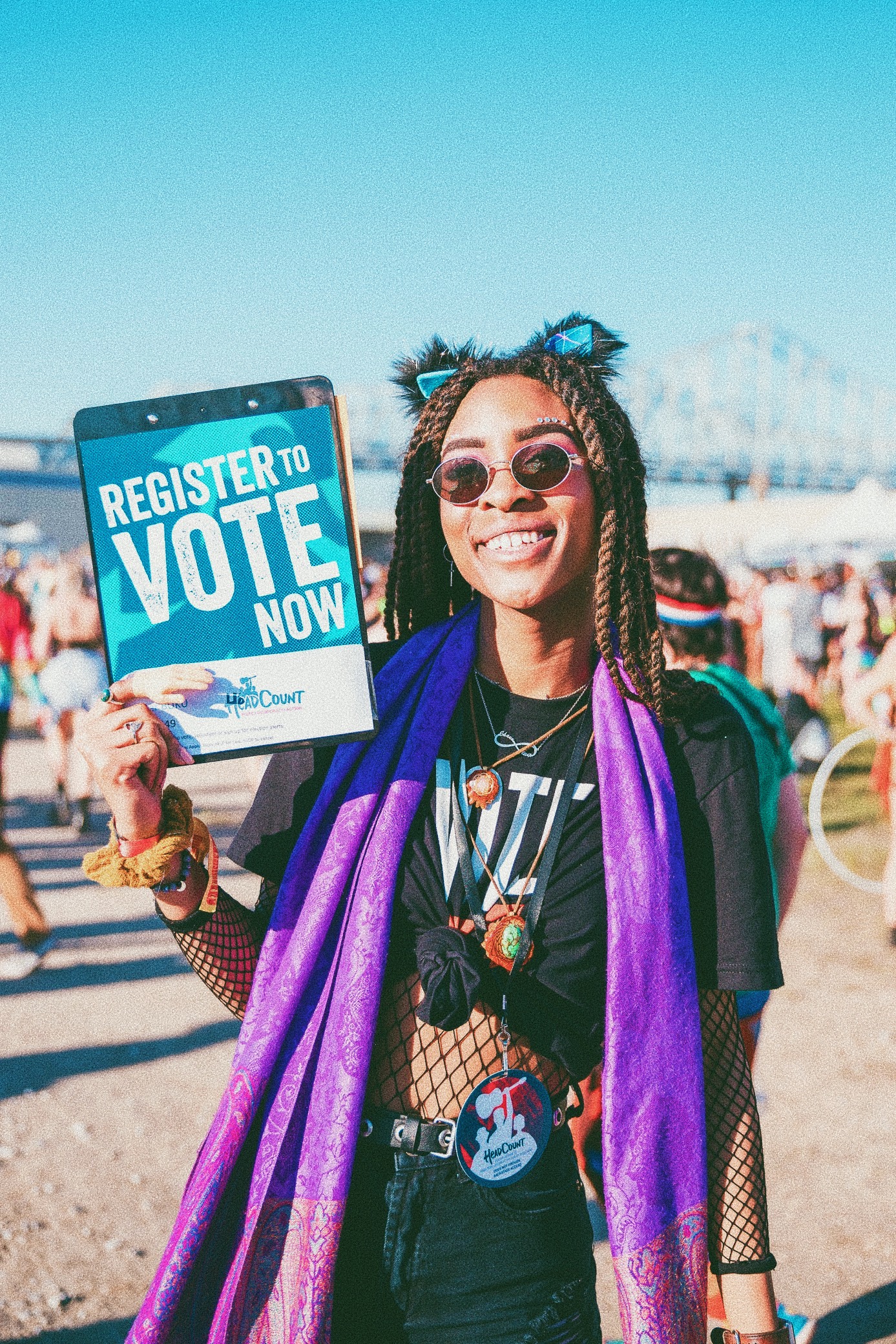 BUKU had no shortage of stages catered to the eclectic and diverse lineup.
One of the first stages I came across was the massive Power Plant stage, which of course was placed right in front of the shipyard's power plant. Adjacent to this massive structure was a smaller, more intimate stage titled the SwitchYard.
The first thing I realized about this particular set up was the fact that at either stage there was minimal sound bleed. I could fully immerse myself in Doja Cat's set while A$AP Rocky dominated the mainstage just a few yards away. While the stage was smaller, it was surrounded by live graffiti artists and painters working on massive art pieces that would later be auctioned off!
Across the train tracks sat The Wharf stage, a bass music lovers paradise. Throughout the weekend I found myself taking in my favorite dubstep legends with friends at this stage. With its location right on the riverfront, the breeze kept the crowd cool even if there was only minimal shade covering the dancefloor.
Wandering around the festival, I also stumbled upon the Ballroom stage during a Papadosio set, which was a simple setup for live music.
The crowd was calm and comfortable and It was such a nice juxtaposition from the mass structures outside. Just next door was the Float Den, another one of my personal favorites. The stage was dark and nestled into the storage garage of the famous Mardi Gras floats and I knew by far this was one of the most unique setups I've ever seen at a city festival. However, for bigger artists like G Jones, there definitely was not enough space in the room for everyone and people ended up leaving by the end of the set.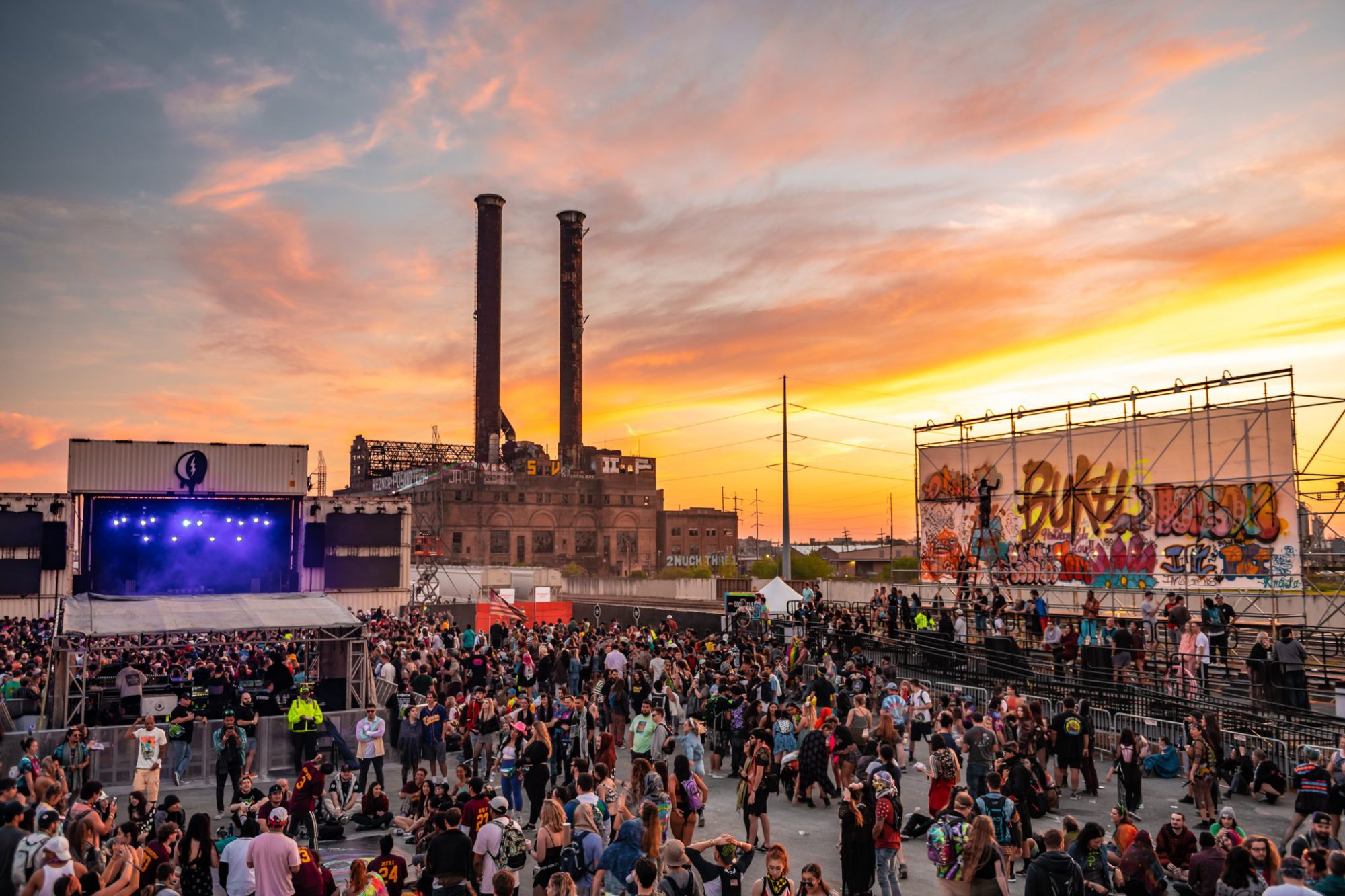 One of the last stages I was fortunate enough to experience was the VIP only stage hidden in the VIP village.
One of BUKU's more contested features that ended up being scrapped this year was the VIP only stage that featured popular acts such as Dabin, Jantsen, and Charlesthefirst. These intimate, VIP only sets could be bought through VIP upgrades throughout the festival and an experience that was well worth it if you loved the artists who were on the bill. Thankfully, my shifts in registering voters paid off immensely as it allowed me to catch some sets there.
Unfortunately, it was clear that this area was one that had low traffic even with a large number of noteworthy artists scheduled to play the show. Though It might be selfish to say that I very much enjoyed the intimate 25 person Jantsen set at the end of the day. You know what they say, work hard, play hard!
So what should we expect for this year's BUKU fest?
While there was no mention of VIP only sets, a new stage was announced called The Stacks! BUKU has also announced the renaming of the Power Plant stage to "The Port". There's also news of the Float Den stage being moved to a bigger space, inviting even more people to see the immersive acts onstage.
To add even more fuel to this party fire, there's going to be even more pop-up performances around the venue. From impromptu DJ sets and street performers, there will always be something to catch your eye so make sure to keep your eyes peeled and ears tuned for some surprises in store!
But most importantly for me this year, I'll be fortunate enough to be returning to BUKU with my newfound #BuKrew. While my solo festival experience was a beautiful experience for growth and independence, there's absolutely nothing like taking on an event surrounded by people you love. See you on the dancefloor!
---
Follow The BUKU Project on Social Media: