Lightning in a Bottle has delivered the lineups for The Stacks and CTRL-Z, both of which feature some fantastic artists you shouldn't miss!
---
Lightning in a Bottle keeps getting better and better. The initial phase one lineup was filled to the brim with huge bookings and now the musical options keep growing with the lineups for The Stacks and CTRL-Z stages as well over Memorial Day Weekend.
The Stacks stage will be home to emerging bass artists throwing down mind-bending sets ranging from dubstep and drum and bass to house and experimental sounds. Meanwhile, CTRL-Z is set to replace the Favela stage and bring a plethora of artists who will keep crowds grooving the entire time with those underground vibes.
This year, The Stacks will feature artists like BO$$ANGELES, Kraddy, Thelem, Freddy Todd, Soulacybin, and Thelem among others. The stage will also host special sets like the Justin Martin DnB set and 4-hour Joe Kay of SOULECTION set. Some other early recommendations include Sister Mary, Edekit, Eko Zu, and tiedye ky.
Focused mainly on the underground sounds of house and techno, the CTRL-Z stage is one that will be bringing along some serious heat no matter when you stop by. Artists who stick out immediately include Joe Pea, Aaron Jacobs, Cody Lee, Henry Pope, Papa Lu, and Steve Loria, but there is plenty to explore at this newly rebranded stage over the weekend!
Check out the full lineup below, stay tuned for more news to surface for the upcoming edition of Lightning in a Bottle, and let us know which stage you'll be getting down and dirty at.
Tickets and camping passes for Lightning in a Bottle 2020 are moving quick so you should definitely grab them soon via their website if you plan to attend!
---
Lightning in a Bottle 2020 The Stacks and CTRL-Z Lineups: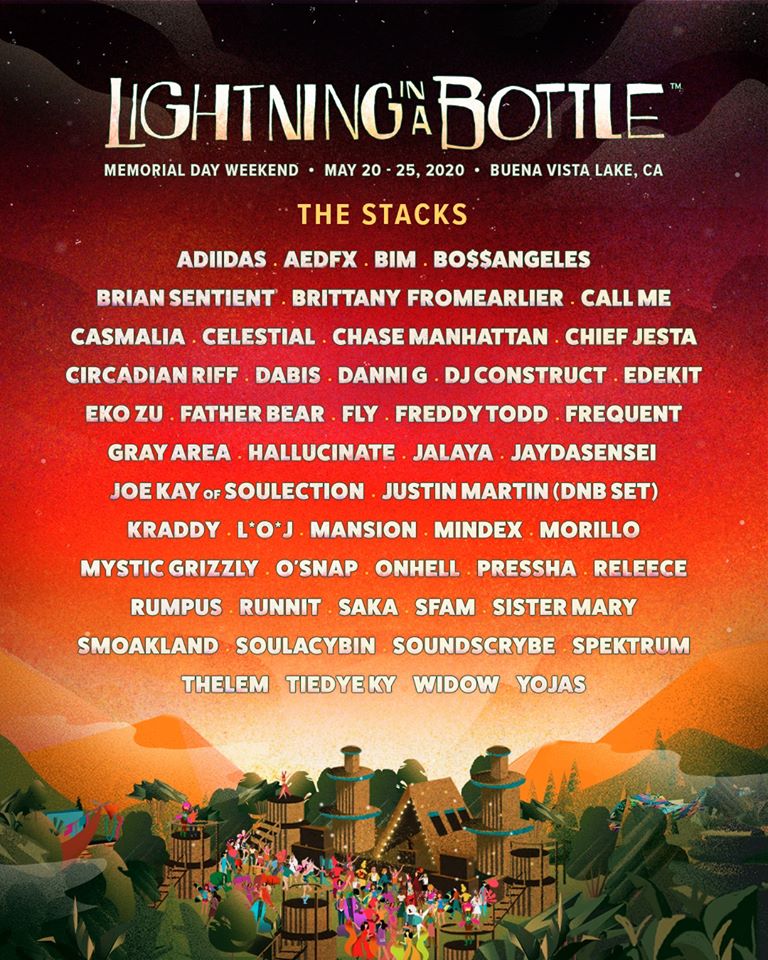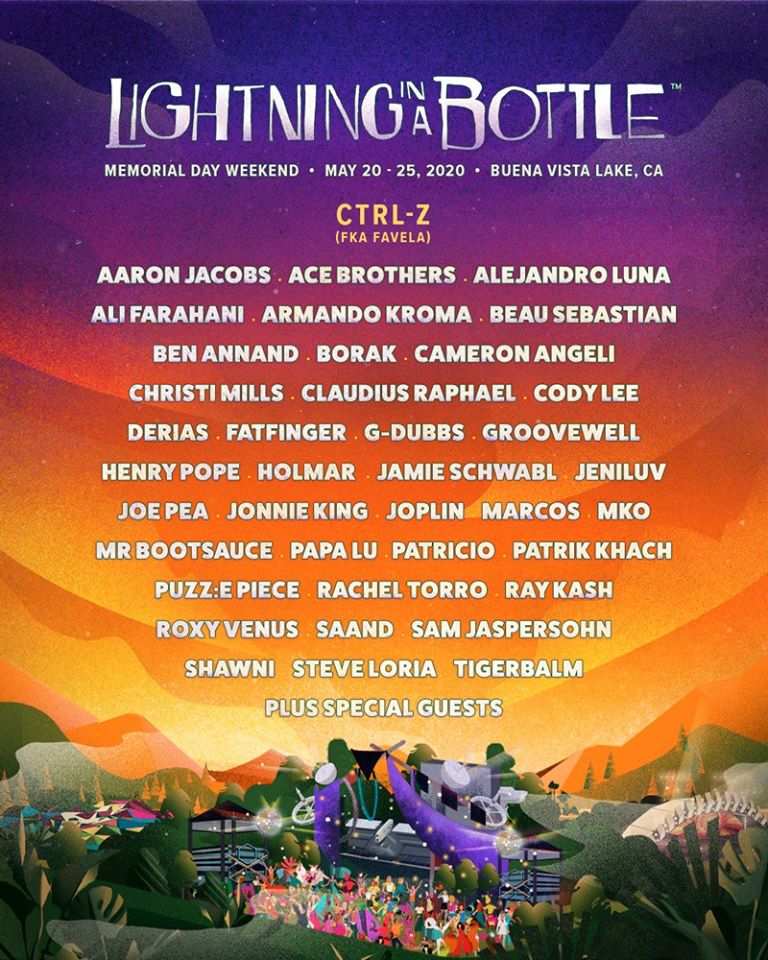 ---
Connect with Lightning in a Bottle on Social Media: