Seafox Nation members from around the world rejoiced with the release of Galantis' first studio album in three years: Church.
---
If I had to name artists that encapsulated the "golden years" and height of dance music's explosion in popularity, Galantis would certainly be at the top of my list. Their debut, self-titled EP embodied the sound of the early 2010s and featured instant classic tracks like "You" and "Smile." Later albums Pharmacy and The Aviary continued to deliver feel-good anthems, gifting us with gems like "Runaway (U & I)," "Peanut Butter Jelly," "Love on Me," and more.
On Church, Galantis utilizes some of the same ingredients that have helped make up their recipe for success over the years while adding in some fresh ones as well. With each album, the duo has brought in more and more features and Church is the culmination of this tactic. Armed with old friends (Hook N Sling) and new ones alike (Hello Dolly Parton!), the album can't help but feel like a non-stop party.
Listen to Church for yourself below, download or stream the album on your favorite platform, and read on for my thoughts on the latest album from Galantis!
Stream Galantis – Church on Spotify:
---
"Steel" eases the listener in with "open arms made of steel" but the album really kicks off with the country-infused "Faith".
The track on which Dolly Parton is featured, "Faith," is packed full of energy with echoing vocals that are so catchy it's clear why it dominated as #1 on the charts for five weeks. The newer "Unless It Hurts" briefly slows things down, opening with a dreamy piano melody. As soon as the chorus comes around, however, Galantis trade in the piano for an infectious beat that will stick in your head.
Love has been a prevalent theme for Galantis in all of their previous albums and Church is no exception.
Standout "Never Felt A Love Like This," featuring longtime collaborators Hook N Sling and vocalist Dotan, celebrates new love, as does the explosive previously released "I Found You" with Passion Pit. "Say goodbye to the past," the former sings, "It's a victory." Dotan's stunning vocals paired with the track's ethereal melodies work together beautifully to evoke the feelings and excitement associated with falling for someone, an emotion that's also expressed in "I Found U."
On the flipside, "Hurricane" featuring John Newman toys with the darker side of love.
A breakup track at its finest, John Newman laments a lost relationship, singing "I keep on searching through the wreckage, all I find is pain / Only thoughts of you and I are what still remain." Aptly named, "Hurricane" is chock-full of different instruments and samples, all swirling around the guiding melody in chaotic synchrony, a production style which mimics a messy breakup beautifully.
Other standouts on the album include stunning "Stella" and "Bonfire," both of which feature slower BPMs and toy with tropical house elements that make for an interesting deviation from the rest of the relatively fast-paced album. "Feel Something" with flyckt also verges on the lines of tropical house, giving off Klingande vibes while still sounding exactly like Galantis.
Church ends with two of the strongest singles off the album, the vaguely trappy, courtesy of Yellow Claw, "We Can Get High," and OneRepublic's featured track "Bones," which sounds very, well, OneRepublic-y. Both round the album off on a high note and bring a sense of completion to the entire story that Galantis set off to tell.
With each release, Galantis further exemplifies why they've continued to reign supreme in the dance music scene for so many years.
As the scene evolves, so do they – while still maintaining that signature, classic sound. Church does what Galantis does best – evokes emotion with euphoric, addicting melodies perfectly suited for the mainstage when paired with fireworks.
It's fun, it's light, it makes you want to spread it like peanut butter jelly, all of which are the reasons why we love Galantis and keep coming back for more. If this is the Church of Galantis, all we want to know is: how do we join?
---
Church – Tracklist 
Steel
Faith (with Dolly Parton) feat. Mr. Probz
Unless It Hurts
Never Felt A Love Like This (with Hook N Sling) feat. Dotan
Holy Water
Hurricane (with John Newman)
Stella
Bonfire (with Steve James)
I Found U feat. Passion Pit
F**k Tomorrow Now
Miracle (with Bali Bandits)
Feel Something feat. flyckt
We Can Get High (with Yellow Claw)
Bones feat. OneRepublic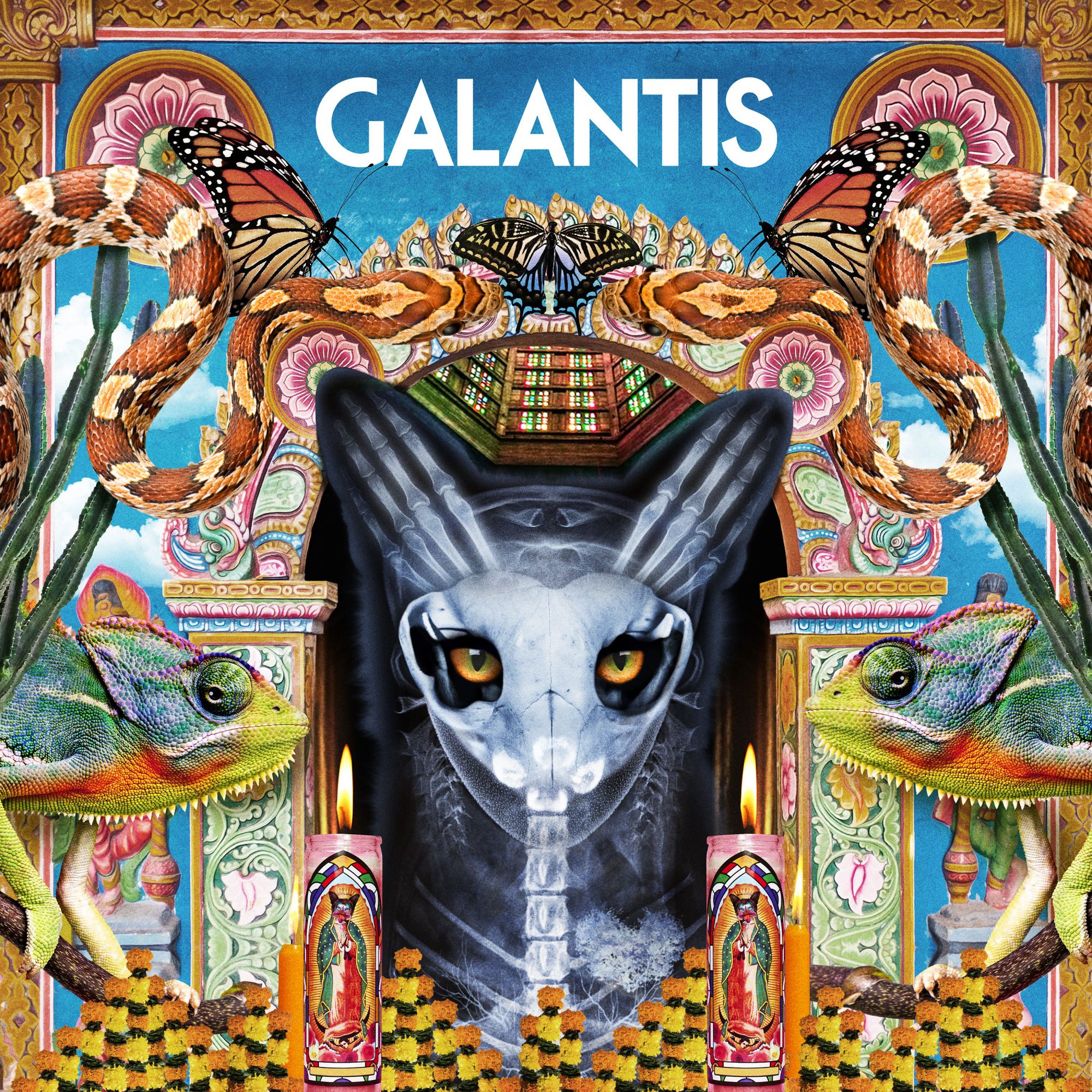 ---
Follow Galantis on Social Media:
Website | Facebook | Twitter | Instagram | SoundCloud