Gabriel & Dresden spent much of 2019 focused on studio time and now their fans' patience has paid off with the release of a gorgeous new album Remedy!
---
Josh Gabriel and Dave Dresden are not your typical electronic duo. It's not the easiest to pin their music into a specific genre and their live shows range from emotional and uplifting to bangers that set fans off into a dancing frenzy. When Gabriel & Dresden set out to make their third artist album, Remedy, they took to Kickstarter and their loyal fan base to fund the project. And, why not? They already proved this concept with their previous album The Only Road.
Although Gabriel & Dresden have been the scene for two decades, the past few years have really seen their success skyrocket as they continue to refine their emotive, indie-spirited approach to songwriting. Remedy builds upon the duo's collaborative approach; Sub Teal (Brittany O'Neil), Jan Burton and rising star Centre provide their vocal talents, while a legion of ardent backers lent their ears and opinions to the project.
While the two continued to play shows at festivals like Dreamstate SoCal and ABGT350 last year, things seemed quiet. But, alas, what fans saw as quiet time for the duo was certainly not a vacation as they dug in deep in the studio. Have no fear, fans, the results were worth the wait!
Remedy is available now on digital, CD and vinyl format, as well as a variety of different streaming services. Grab a copy from the service of choice and read on for our full review of the album.
Stream Remedy now on Spotify:
---
According to the duo, this is an album inspired by the comfort we can find when wrapped in nature.
Interestingly, another recent Anjuna release from boerd had similar inspiration in nature, yet these two albums have strikingly different results. Where the boerd album was decidedly downtempo and melancholy, Remedy is more upbeat and generally takes a tone of happiness. But that isn't to say that the album is all rose-tinted glasses either.
The opening track "No One's To Blame" features vocals from Sub Teal and begins with simple but strong synth beats. As the track progresses, the initial synths continue, vocals are layered on, and a further layer of synths and beats create that moment where no one on the dance floor will be standing still. In the final third of the track yet another layer is added on and the song winds down quickly and emotionally in the end.
"Remember" introduces us to Centre, an up and coming vocalist on the scene.
Along with "Falling Forward" and "All I've Got," these three songs bring a fresh flavor to a tried and true Gabriel & Dresden sound. While it's sometimes fun to hear an entirely new sound from producers I enjoy, what truly impresses me is when they can highlight their proven style without feeling stale.
These three songs, as well as some others on the album, do this so well. I will not easily bore of these new tracks. In fact, I can attest to this since I've been listening over and over for a few days to write this review!
Next up is "Keep On Holding" and the return of Jan Burton's vocals, but with a bit of a twist.
For his only appearance on this album, Jan Burton's vocals strike a darker tone than his previous work with the duo. Regardless, this was a fan favorite at ABGT350 as an early release from the album. While it may be darker, the track still has the uplifting sound that Gabriel & Dresden are known to produce. I'm very much looking forward to hearing this one live when I see them in Brooklyn in May!
While I very much welcome the return of Jan Burton's vocals for "Keep On Holding" it's Sub Teal that steals the vocal show on the album.
All but two of the tracks on Remedy have vocals, and of those, there are only two that don't feature Brittany O'Neil (a.k.a. Sub Teal). Her vocals range from uplifting to haunting and are always memorable. Considering how big a part she plays on this album I wouldn't be surprised to see her appear at some of the live shows on the album tour.
"Will I Change" stands out to me as a personal favorite.
It opens with piano chords that are reminiscent of "Hospital Piano" from The Only Road. But the similarities end quickly as "Hospital Piano" remains steady and somber while "Will I Change" builds into a club beat that will have everyone up on their feet. The previously released "Coming On Strong" has already become a crowd-pleaser and truly showcases the core Gabriel & Dresden sound.
The back half of the album also contains the only two non-vocal tracks.
"Luna" and "Twelve" are the only tracks without vocals and they both provide a nice transition as the album flows. "Luna" is a decidedly dancey song with a retro feel while "Twelve" provides a slow build into a frenetic crescendo before tapering off to set up something bigger that's coming next…
Gabriel & Dresden look to Sub Teal a final time to close the album out with "Something Bigger" 
This is probably the most curious song on the album. First, the heavy warbles in the tune are truly intoxicating. Second, it seems to me to be the song that is the most different on the album. Third, I get the impression that "Something Bigger" is a hint about the future of Gabriel & Dresden. A hint that, despite an already notable career, the best is yet to come for Gabriel, Dresden, and all the collaborators that they work with.
All in all, Remedy is a gorgeous album that I'll be listening to over and over for some time to come.
There's no shortage of nuances to be found when listening to this album on repeat and fans will very likely agree that the duo knocked it out of the park. Now it's time for the Remedy tour and here's to 2020 being the year that all Gabriel & Dresden fans get their chance to dance together live!
---
Gabriel & Dresden – Remedy – Tracklist:
Gabriel & Dresden feat. Sub Teal – No One's To Blame
Gabriel & Dresden feat. Centre – Remember
Gabriel & Dresden feat. Sub Teal – Falling Forward
Gabriel & Dresden feat. Sub Teal – All I've Got
Gabriel & Dresden feat. Jan Burton – Keep On Holding
Gabriel & Dresden – Luna
Gabriel & Dresden feat. Sub Teal – Will I Change
Gabriel & Dresden feat. Sub Teal – Coming On Strong
Gabriel & Dresden – Twelve
Gabriel & Dresden feat. Sub Teal – Something Bigger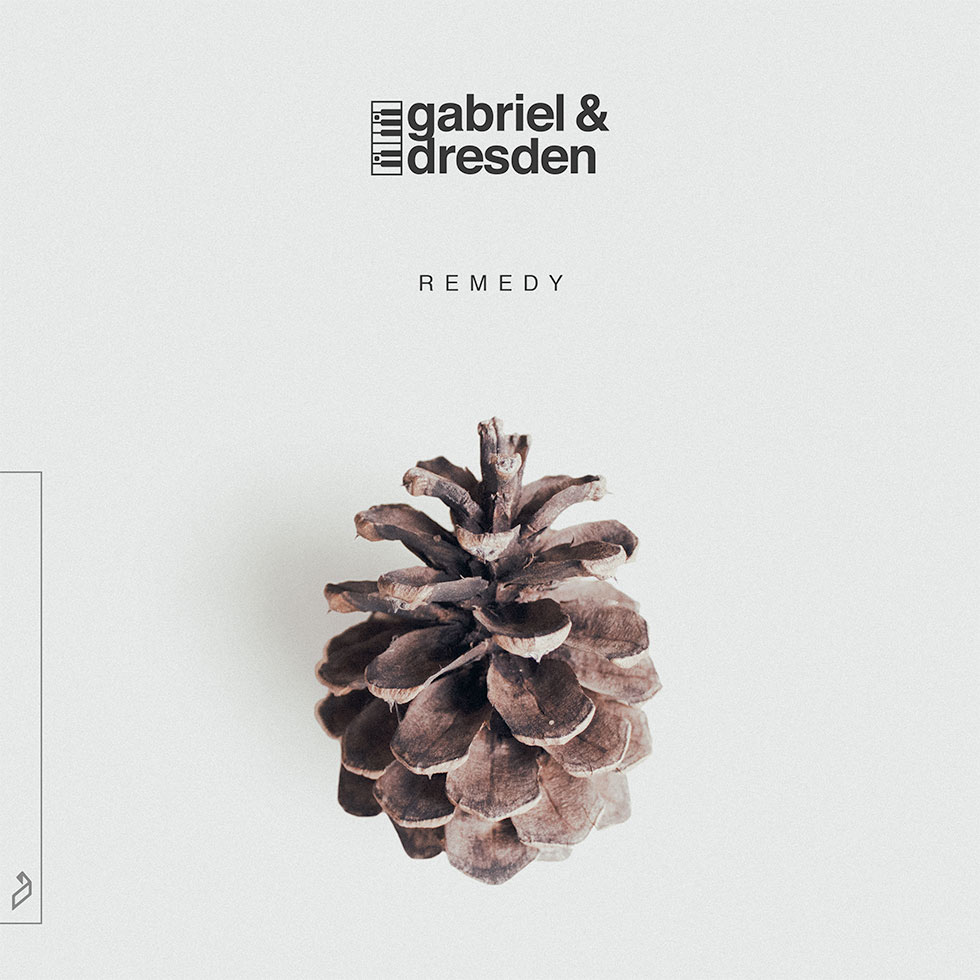 ---
Follow Gabriel & Dresden on Social Media:
Website | Facebook | Twitter | Instagram | SoundCloud | YouTube