After attending my sixth SnowGlobe and reflecting on my experience it's clear that the magic of the festival is in the moments shared with others.
---
What is it about SnowGlobe that keeps me coming back while friends and family are celebrating the new year elsewhere? Well, South Lake Tahoe is a beautiful city and after so many years of making the trip, it has just become a tradition.
The natural beauty of the landscape, music, people, sunsets, art, and fresh air are all things I love most about this festival. With each of those aspects come moments made with friends and fellow dance music lovers that I've continued to carry with me over time. In fact, it's moments like these that made this year's edition of SnowGlobe one of the most memorable and magical experiences for me yet.
This year's adventure began with a quick shuttle from the Reno airport to South Lake Tahoe.
Even though I booked my flight and accommodations last minute I was so happy to be where I was at and the shuttle made getting to our hotel a breeze. The Travel Inn was close enough to the venue to walk if needed and there were plenty of stores across the street for last-minute supplies. It was the perfect home base for the festival.
The box office was a breeze to get through and Alexis and I got our first taste of SnowGlobe that afternoon.
It was an overcast day and the sun had to fight through the clouds, but the snow-covered banks and sugar pines instantly put a smile on my face. We wandered the venue to get a lay of the land and to see if anything major had changed. Really, the only thing different was The Igloo moved from the middle of the venue to the first stage you see as you entered the venue. This was a great play because it eliminated the bottlenecking that occurred while walking from the Main Stage to Sierra.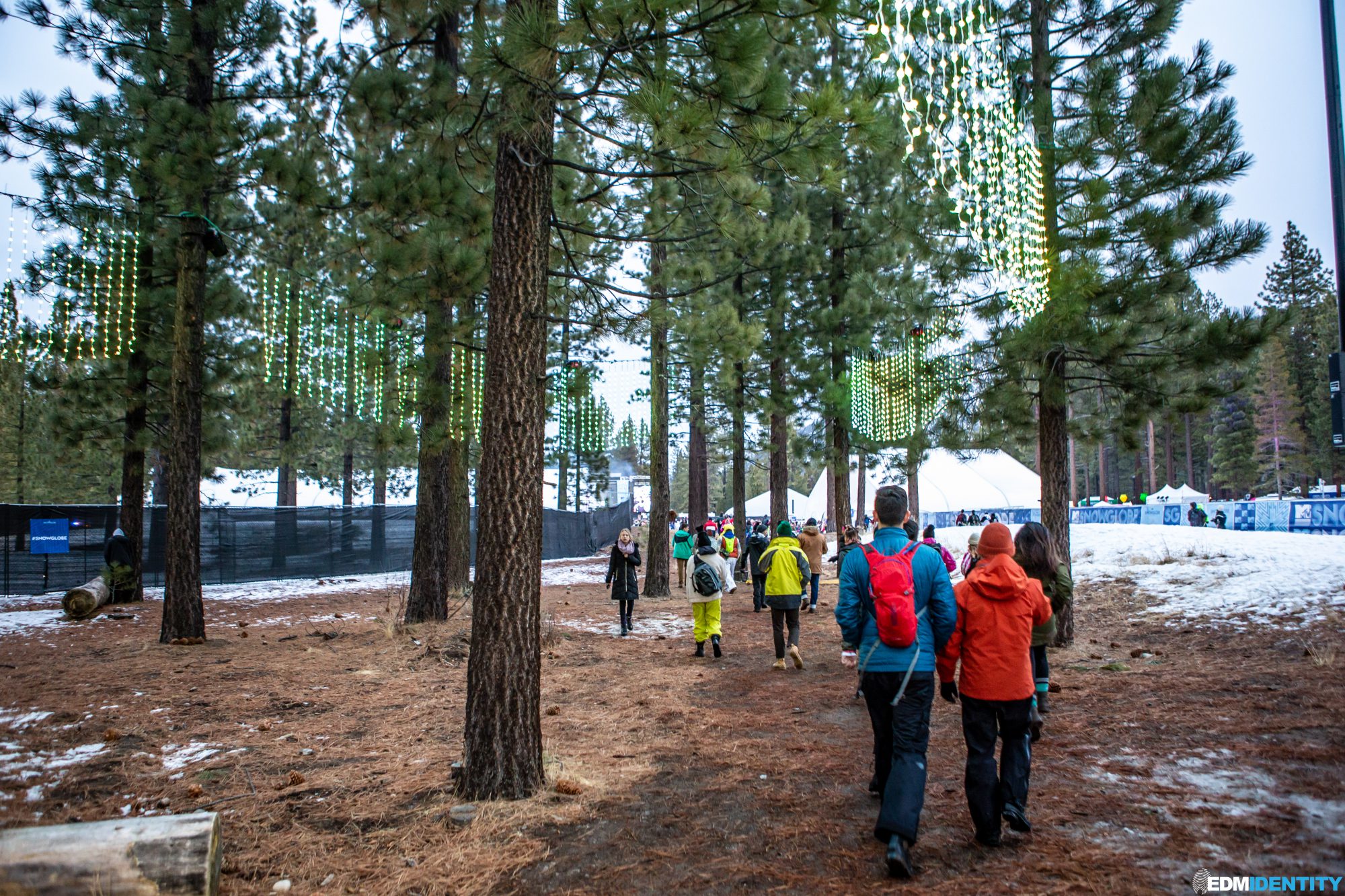 The first day was full of great music including amazing sets from Elohim, Gigantic NGHTMRE, and Tchami x Malaa, but my favorite was ZHU.
ZHU, a late addition to the festival, played an incredible set to close the Main Stage accompanied by Aaron Leibowitz on saxophone and Mitch Bell on guitar. He opened with "Came For The Low" and commanded the stage singing to the audience to get them hyped up.
The set never let off the energy as the trio weaved through ZHU's music catalog playing everything from his early hits like "Faded" and "Superfriends" to his newest singles "Man's First Inhibition" with NGHTMRE, "Zoning" with The Bloody Beetroots, and "Dreams" with NERO.
He also played a handful of tracks off his albums Ringo's Desert and GENERATIONWHY, but the highlight of the set was when he closed with "My Life". This track holds a special place in my heart because I listened to it religiously as I navigated the freelance life living paycheck to paycheck. It's an anthem I still connect with as I pursue my dream of photography. To make it an even more memorable moment it began snowing the last 10 minutes of his set. When a set is so good it keeps reeling you in closer and closer you know it was something special and ZHU did just that.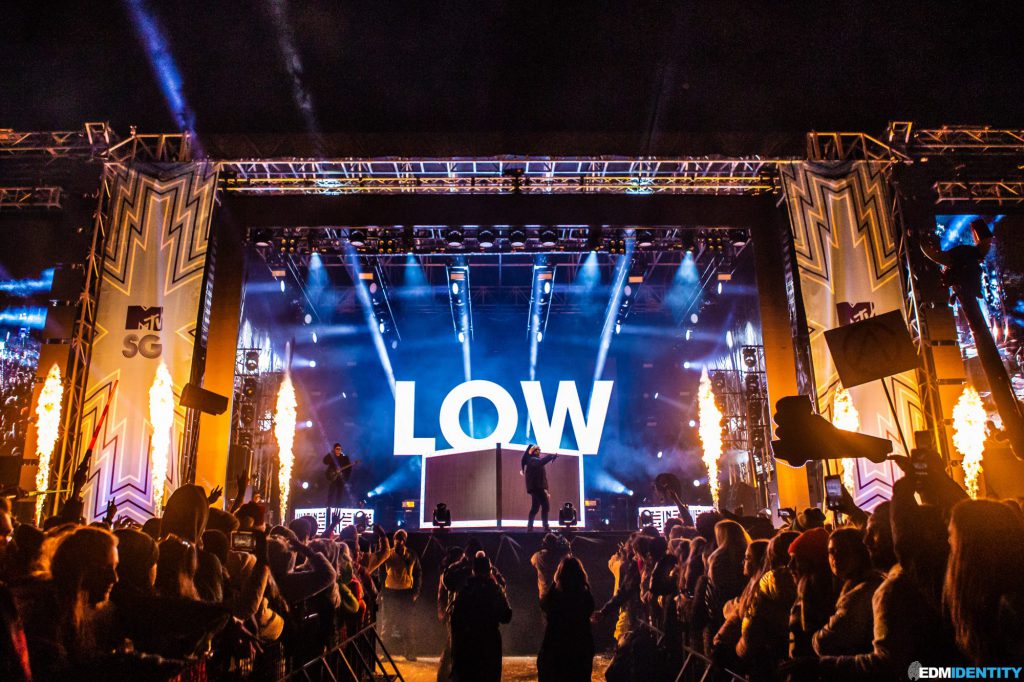 Although it was noticeable to me only a few times there were definitely some sound issues at the Main Stage across the three days.
SnowGlobe was quick to address the concerns as attendees commented across all social media platforms. Fortunately, I spent most of the second day in The Igloo where the only issue was capacity. After LP Giobbi and Kah-Lo, who absolutely crushed it, I went to see Deathpact at the Sierra while Doja Cat prepared for her set in The Igloo. Although I did want to see Doja Cat there was no way I was going to miss the debut of Deatpact here in the US.
Alexis went to check out Doja Cat and returned shortly after mentioning the first crowd control issue of the weekend. I guess Doja Cat drew such a large crowd The Igloo reached capacity and no one was allowed to enter until people came out for safety reasons. Needless to say, I was happy to miss that mess and have a great spot in VIP for Deathpact's debut.
Deathpact was a little late, but opened with Justice's "Genesis" and never let off the gas from that moment.
After a world debut at Shambhala, I could not wait to see what the Deathpact hype was all about. It was better than I ever imagined and I fell in love with the whole vibe that they exude. Grungey, dark, aggressive beats with accompanying narratives throughout the set made for an unforgettable experience. "We are all Deathpact" and other sampled audio gave the set a journey feel and between that was an insane high-energy dance party. I really thought the Sierra wouldn't be big enough for the debut, but I had more than enough room to dance even when I went into the mix of GA.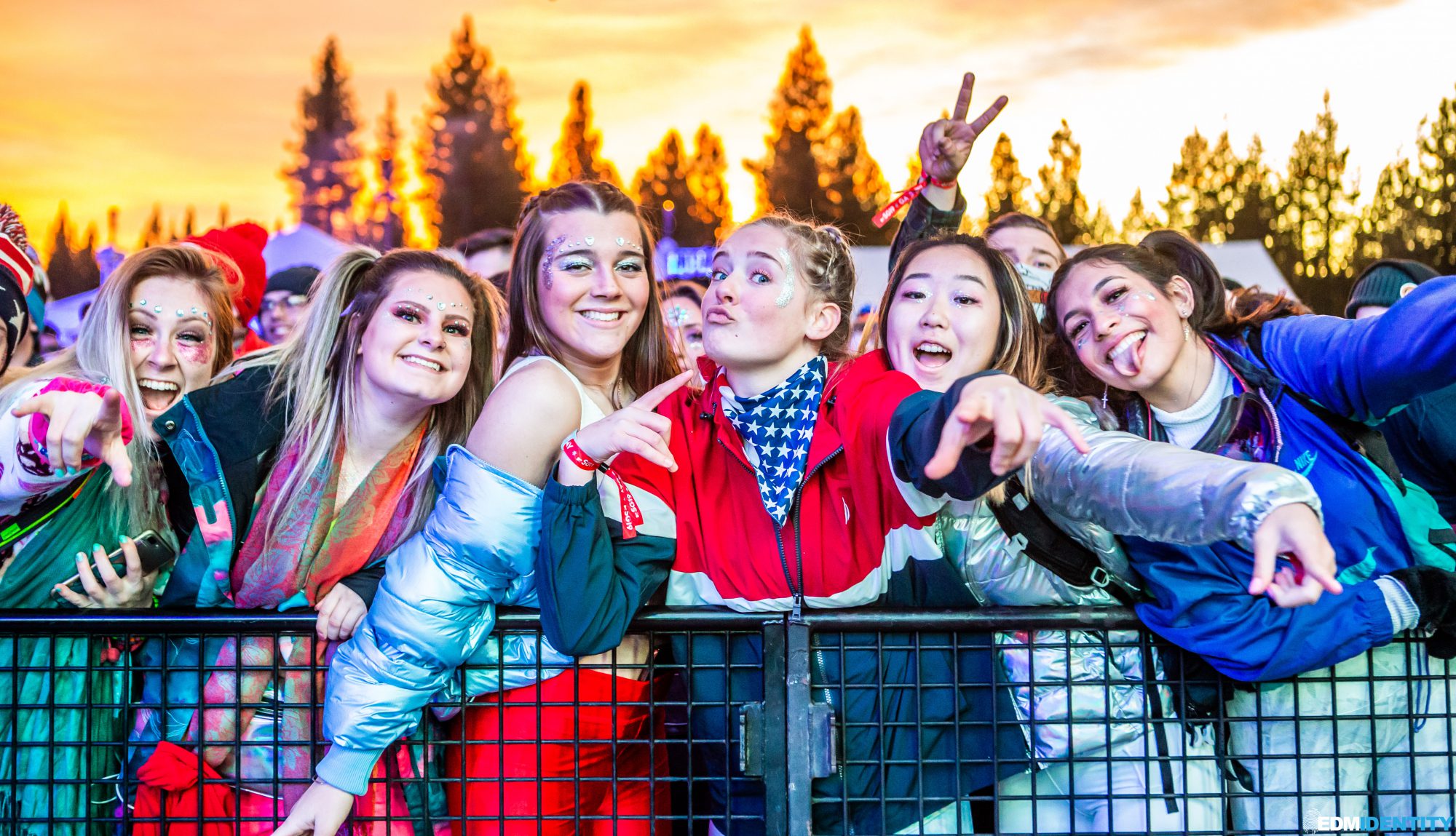 Just in time for the New Year, the third day provided an ethereal sunset that changed the whole mood of the day.
CloZee was in my top artists to see at the festival and I was so happy to have a beautiful sunset to accompany her music. Her tribal and experimental bass sound paired beautifully with the oranges and purples that filled the sky and the crowd was feeling it.
There was a perfect moment during CloZee's set where I checked out from the music and tuned in to watch everyone having the time of their life. Smiling faces, a color-changing sky, and good vibes were ever-present and it made me realize SnowGlobe is one of the most special places to celebrate the New Year.
SG Lewis and GRiZ were so much fun, but Two Feet stole the show.
I finally was able to catch one of Two Feet's sets and I was completely blown away. I had no idea he played with a drummer and keyboardist while he shredded the guitar, but it was way more of an ensemble than I thought. Even though I was familiar with just a few of his songs, his set was so good it felt like I knew every word to anything he played.
He played "I Feel Like I'm Drowning," "Love Is A Bitch," and "Hurt People" before ending with "Go Fuck Yourself." The crowd promptly lost their ish as the hard-hitting bass waves of the drop permeated the airwaves of The Igloo. I knew from the early beginnings of his set that this was going to be my favorite of the festival.
Besides the music, I was so happy to see my favorite installation from past years make its return to SnowGlobe.
Taylor Dean Harrison's "Enunication" is a geometric wonder-piece resembling a small igloo where on the inside you are transported to a world of color with a splash of universal-wonder. From the outside, you can see colors emanating from the "small" structure, but as you get closer and enter the art piece it became 10x larger. Inside, the stained-glass-like walls are brightly colored and cycle through a variety of color combinations. A child-like whimsy came over me anytime I walked by I never missed an opportunity to show the art piece appreciation.
I do long for more art at SnowGlobe, though.
Yes, there was a toad and some wired structures displayed, but a lot of the art at SnowGlobe has been there before and, overall, there seems to be a general lack of art. I feel the festival can do a better job working with local artists to provide them a platform to showcase their projects and bring fresh new pieces to the festival.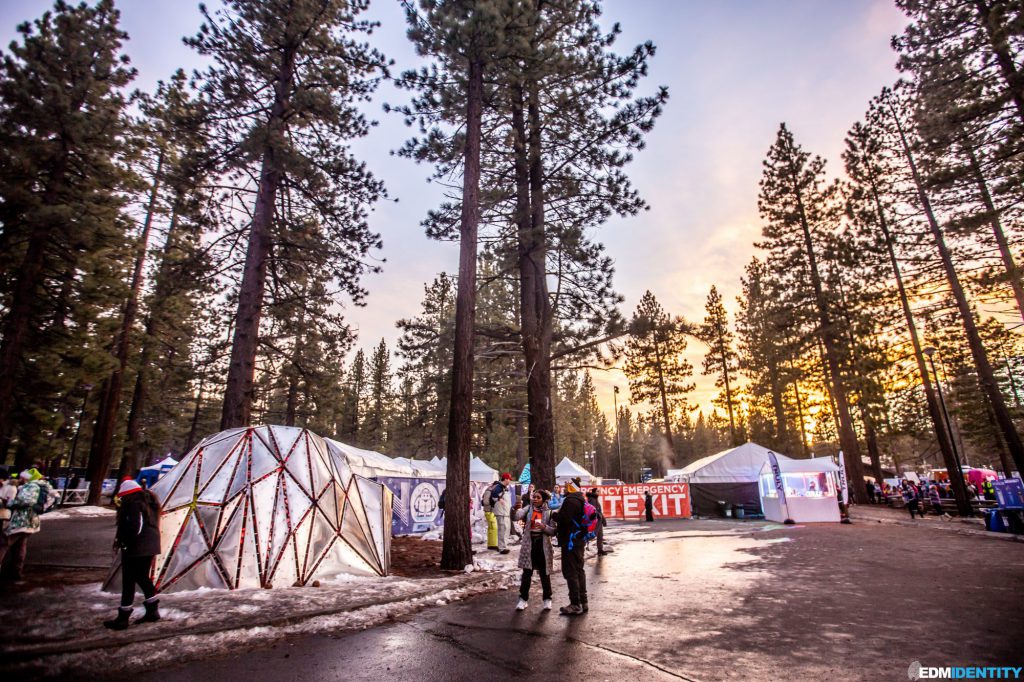 All in all, my sixth SnowGlobe was a success and I find myself relishing in the small moments that make it so special.
I love seeing all the young people and new ravers find their home in the festival scene. They have so much energy and for the most part, were nothing but good vibes. South Lake Tahoe will forever feel like my home for the New Year and even if I say I am open to celebrating somewhere else I know SnowGlobe will always be my number one place to be.
It would be cool to see them step up their game when it comes to providing fresh new experiences for those of us who keep returning each year. Whether its art, fewer "veteran" SnowGlobe artists on the lineup, or a change to the festival layout, another major upgrade would be great to see happen to keep things exciting in the future.
At the end of the day, though, there is something really unique about the SnowGlobe experience. The winter vibes, music, and nature are all part of what makes every moment of the festival more memorable and for that, I will forever give SnowGlobe my heart for New Years'. See ya next year!
---
Connect with SnowGlobe Music Festival on Social Media: